Apuron's Nephew Says He Was Raped by the Archbishop As a Teen
By Haidee V Eugenio
Pacific Daily News
January 11, 2018

http://www.guampdn.com/story/news/2018/01/11/apurons-nephew-says-he-raped-archbishop-teen/1022897001/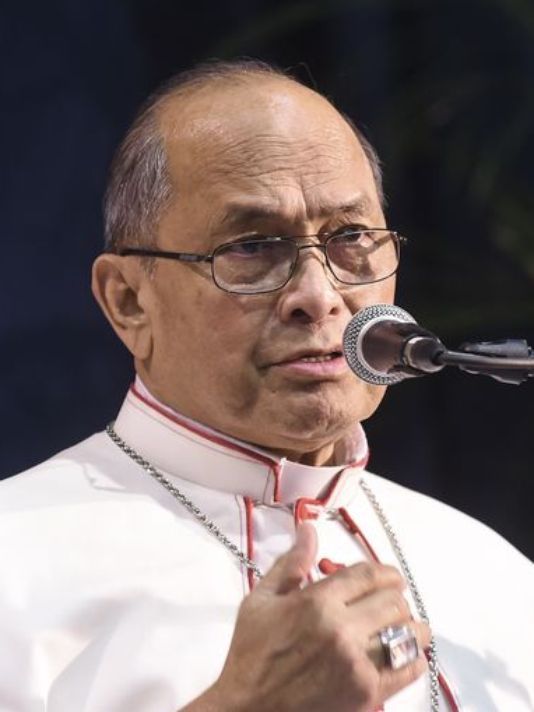 Archbishop Anthony Apuron



Archbishop Anthony Apuron's nephew, Mark M. Apuron, Wednesday filed a lawsuit in federal court, accusing the archbishop of raping him when he was a teen, in 1989 or 1990.

It's the fifth lawsuit accusing Archbishop Apuron of sexually abusing or raping boys, and the first to accuse him of doing so after he had been elevated to the position of archbishop. The other four lawsuits allege Apuron abused Agat altar boys in the late 1970s, when he was parish priest in that village.

Apuron became Guam's archbishop in 1986, and has been the subject of a Vatican canonical trial since 2016. The trial, which will determine whether Apuron remains a member of the clergy, started after the former Agat altar boys publicly accused him of assaulting them.

A decision in the canonical trial was reached in October 2017, according to new Archbishop Michael Byrnes, who this week said the Vatican has not yet stated the outcome. As coadjutor archbishop for Guam, Byrnes has the right to succeed Apuron.

Mark Apuron's lawsuit states he was raped in the archbishop's bathroom at the chancery during a religious event in 1989 or 1990, when he was around the age of 15 or 16.

Mark Apuron, represented by attorney David Lujan, said in his lawsuit that he was ashamed and embarrassed to tell his family what the archbishop, whom he used to call "Uncle Tony," did to him. It states he would give his family hints and tell them he did not like the archbishop.

"Mark's comments seemed to offend and upset the family and he felt like he was being ostracized. Eventually, Mark decided to disconnect from the family and do his own thing," according to the lawsuit, which was made publicly available on the U.S. District Court of Guam website late Wednesday night.

The lawsuit, which names the church and Archbishop Apuron as defendants, demands at least $5 million damages.

According to the lawsuit, Mark Apuron decided to sneak away to smoke a cigarette during a religious event at the chancery, and went into the restroom, bringing an alcoholic beverage with him.

It states the teen started testing bottles of cologne in the bathroom vanity and lost track of time.

"In the midst of smoking, drinking and spraying cologne, Mark became startled when he noticed Apuron in the bathroom staring at him," the lawsuit states.