Former Priest Peter Waters to Stand Trial on Historic Sex Abuse Charges
By Adam Cooper
The Age
January 12, 2018

http://www.theage.com.au/victoria/former-priest-peter-waters-to-stand-trial-on-historic-sex-abuse-charges-20180112-h0hblo.html

A former Catholic priest will stand trial on charges he sexually assaulted six children across Victoria more than 30 years ago.

Peter Maurice Waters, 72, was this week committed to stand trial after a four-day hearing in Melbourne Magistrates Court that was closed to the public while the alleged victims gave evidence.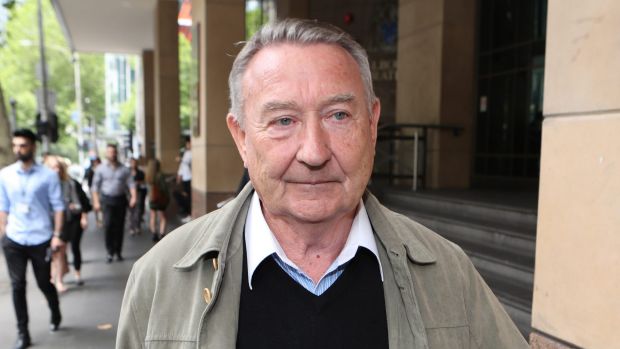 Former priest Peter Waters attends court this week. Photo: David Crosling



He has pleaded not guilty to 20 charges of sexual offending against children, including multiple counts of indecent assault, one of carnal knowledge of a girl aged between 10 and 16 and one of committing an act of gross indecency in the presence of a child.

Mr Waters appeared before the County Court on Friday, where defence counsel David Hallowes, SC, said his client "denies all the allegations".

Police allege the offending happened between 1974 and 1987 and took place in the Melbourne suburbs of Montrose, Croydon, East Malvern, East Oakleigh and Camberwell, and on Phillip Island, in Ocean Grove and near Benalla.

Mr Waters, who is understood to have retired from the priesthood, is on bail.

But he won't stand trial until the middle of next year, because lawyers expect his trial to run for up to six weeks.

Prosecutors this week withdrew another 15 charges.