Attorneys for Catholic Church Abuse Victims Say Diocese Has Funds for Settlement
By Rob Rogers
Billings Gazette
January 27, 2018

http://billingsgazette.com/news/crime/attorneys-for-catholic-church-abuse-victims-say-diocese-has-funds/article_13a33df5-834f-5561-a152-8b7f8a956bd1.html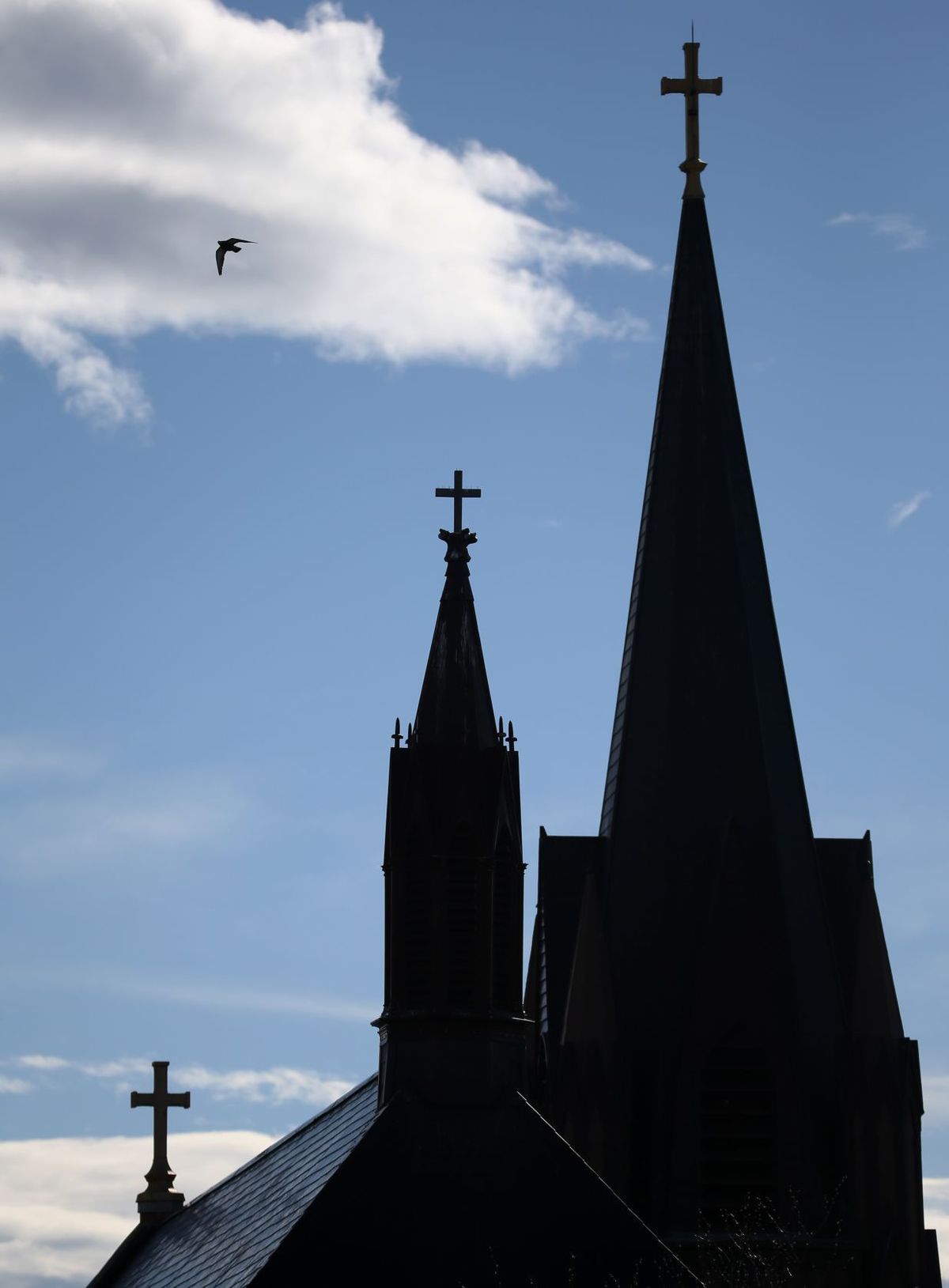 The steeples at St. Patrick Co-Cathedral in downtown Billings.



The attorneys representing the Montana victims of sex abuse by Catholic priests say more money exists for settlements after the Great Falls-Billings Diocese declared Chapter 11 bankruptcy last March.

In December, the victims group alleged that $70 million in Catholic real estate assets and an additional $16 million in funds transferred out of the Great Falls-Billings Diocese should be considered fair game for victims' settlements.

In a move to streamline the complaints, the judge overseeing the case ordered the victims group to separate out the two claims. The judge will now make one ruling on the whether the $70 million is available and a separate ruling on whether the $16 million is also fair game.

In a recent supplemental filing, attorneys for the victims group made their argument for the $16 million.

In their claim, the attorneys argue the diocese transferred more than $16 million in assets from its deposit and loan fund to an entity known as the Capital Assets Support Corp. The attorneys alleged in their court filing that the funds transfer was an attempt by the diocese to "hinder, delay or defraud" its creditors.

James Stang, one of the three attorneys representing the victims group, legally known as the Official Committee of Unsecured Creditors, is quick to acknowledge the diocese wasn't trying to keep the funds secret.

"They've never tried to hide the money," he said in an interview on Friday.

Rather, he said, the push and pull with the disputed funds is part of the bankruptcy process as the diocese and the victims work to reach a negotiated settlement.

What's important is getting the disputed assets issue resolved so that the court can best determine what the "magnitude of distributions" to the victims and other creditors should be, he said.

The diocese filed for bankruptcy reorganization on March 31, saying it was the best way to meet its obligations to all victims with sex abuse claims against the church and to continue its ministry. The diocese has two sexual abuse lawsuits filed against it and is defending the civil cases in court. In addition, there are at least 72 people with abuse claims against the diocese.

The diocese has until Feb. 9 to respond to the victims' supplemental filing on the $16 million.