Former Delaware Catholic Priest Charged in 25-year-old Child Sex Case
By Xerxes Wilson
News Journal
January 31, 2018

https://www.delawareonline.com/story/news/2018/01/31/former-delaware-catholic-priest-charged-25-year-old-child-sex-case/1080900001/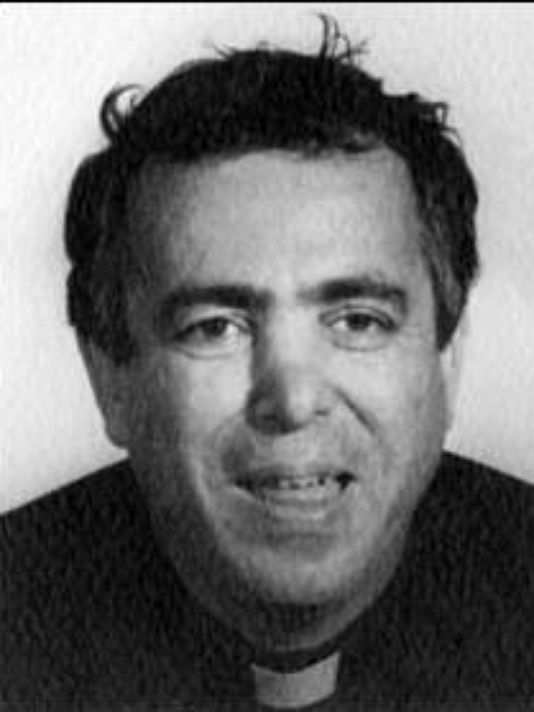 John A. Sarro



In what appears to be a first, Delaware is prosecuting a former Catholic priest for "sexual intercourse" with a child more than 25 years ago.

John A. Sarro, 76, a former priest with the Catholic Diocese of Wilmington, was indicted this week by a New Castle County grand jury on charges of first-degree unlawful sexual intercourse and second-degree unlawful sexual contact, according to court records.

Sarro was a priest in Bear and Bellefonte through much of the '80s and '90s. He was identified by diocese officials in 2006 as one of 20 local priests with "admitted, corroborated or otherwise substantiated" allegations of sexual abuse of minors against them.

But the conduct that landed Sarro in that group is said to be separate from the current charge.

His Monday indictment accuses him in the early 1990s of having "sexual intercourse" with a girl under the age of 16. Those crimes would have taken place when Sarro's was serving at St. Helena Parish in Bellefonte, though specifics of his relationship with the alleged victim, or her identity, are not detailed in court documents.

"I can't recall all the circumstances, but it was simply a misunderstanding," said Sarro in a brief telephone interview Tuesday from his residence at an assisted living facility near Elkton.

Sarro declined to go into detail about the accusations or answer questions about how he knew his accuser.

Sarro's indictment states he intentionally had unlawful sexual contact with the girl by touching her breasts between September 1991 and August 1992. A separate charge states he "intentionally" engaged in "sexual intercourse, oral sex" with the girl between July 1993 and July 1994.

The indictment also describes the victim as "not the defendant's voluntary social companion." Further details have not been entered into court records.

Delaware Department of Justice Spokeswoman Nicole Magnusson declined to discuss the nature of the alleged crimes. A spokesperson for the Wilmington Diocese would not comment on the current charges.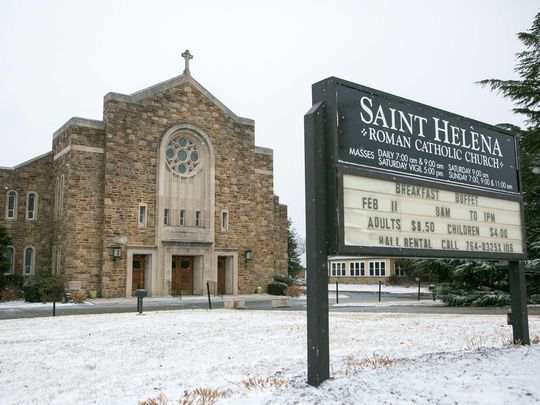 St. Helena Roman Catholic Church in Bellefonte. (Photo: Suchat Pederson, The News Journal-USA TODAY NETWORK)



Sarro, who is out on bail, said the allegations encompass one instance.

"It was a simple matter of me being involved," he paused. "I wasn't really involved with anybody."

He later added: "It was something that happened by accident."

This case could represent the first time the Delaware Department of Justice has sought criminal charges against an alleged pedophile priest –– despite a wave of abuse allegations and civil litigation in the early 2000s that ultimately forced the local diocese into bankruptcy.

In Delaware, momentum toward civil court proceedings began to culminate in 2006, when the local diocese printed in its local newsletter a list of 20 priests who had been accused of sexual molestation.

Sarro was included in that list but details of his alleged abuse were not detailed. On Wednesday, the diocese confirmed in a written statement that Sarro's previous abuse claims stemmed from a 1980s incident in Papua New Guinea when he served there.

"It was a matter of me seeing someone bathing on a beach," Sarro said. "She reported it to the pastor of the mission where I was."

He declined to give further detail.

Sarro, a Delaware native, was ordained in 1979 and did mission work through 1983 when he began work at St. Elizabeth Ann Seton Parish in Bear. In 1990, he began his work at St. Helena in Bellefonte before being "removed from the ministry" in 1998, according to the 2006 diocese notification of abusive priests.

A News Journal story from 1998 stated Sarro was retiring for "health reasons." On Tuesday, he described himself as retired and in good standing with the local diocese.

In a written statement, Robert Krebs, a spokesman for the Wilmington Diocese, said Sarro was removed from the ministry, prohibited from celebrating sacraments in public and barred from presenting himself as a Catholic priest when the diocese officials learned of the abuse in Papua New Guinea in 1997.

He added that any diocese pension Sarro would have earned has been put toward the cost of his "monitored" residence.

"The Diocese of Wilmington is always pleased when survivors of clergy sexual abuse courageously come forward and report the abuse to civil authorities," Krebs said. "Reporting can be an important first step in the process of emotional and spiritual healing."

While he was identified by the diocese as having an abusive past, Sarro was not named as a defendant in the sprawling lawsuit against the local diocese, said Attorney Thomas Neuberger, who represented nearly 100 of some 150 victims that sued the diocese and individual priests over abuse allegations.

"I am unaware of any alleged victim of his," Neuberger said Tuesday.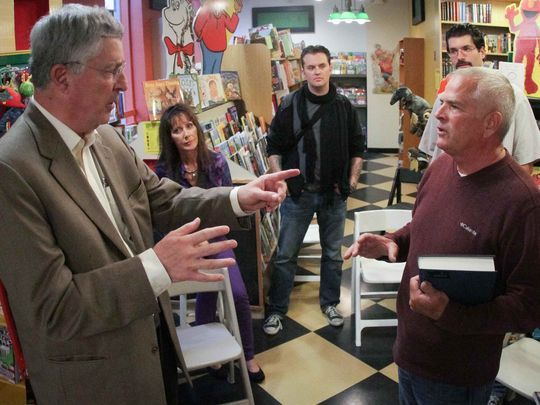 Thomas Neuberger (left) talks with Michael Shulte, whose story is in his book "When Priests Become Predators" at Ninth Street Books in Oct. 2012. (Photo: FILE/THE NEWS JOURNAL, GINGER WALL/THE NEWS JOURNAL)



The Wilmington diocese was forced into bankruptcy by the civil suit that resulted in more than $74 million in payouts after a settlement was finalized in 2011. The lawsuit also saw the release of internal diocese documents that detailed officials' effort to cover up abuse allegations locally.

"No Delaware priest has ever been charged criminally for childhood sexual abuse because there was always something barred by criminal statute of limitations," Neuberger said. "This is an unprecedented filing."

A decade ago, Delaware passed a law allowing victims to sue in civil court regardless of how long ago the alleged abuse took place. No similar window was opened for criminal prosecutions, Neuberger said.

Magnusson, the Department of Justice spokeswoman, pointed to a section of Delaware law that allows prosecution of sex crimes that took place after July 15, 1992, in certain circumstances.

Sarro is scheduled to be arraigned next week.

"I know the charges were made, but they were not based on what actually happened," said Sarro, speaking from his residence directly adjacent to an elementary school.

This is a developing story. Check back for updates.