Retired Boise Catholic Priest Arrested for Alleged Sexual Exploitation of Child
By Michael Katz and David Staats
Idaho Statesman
February 3, 2018

http://www.idahostatesman.com/news/local/article198216134.html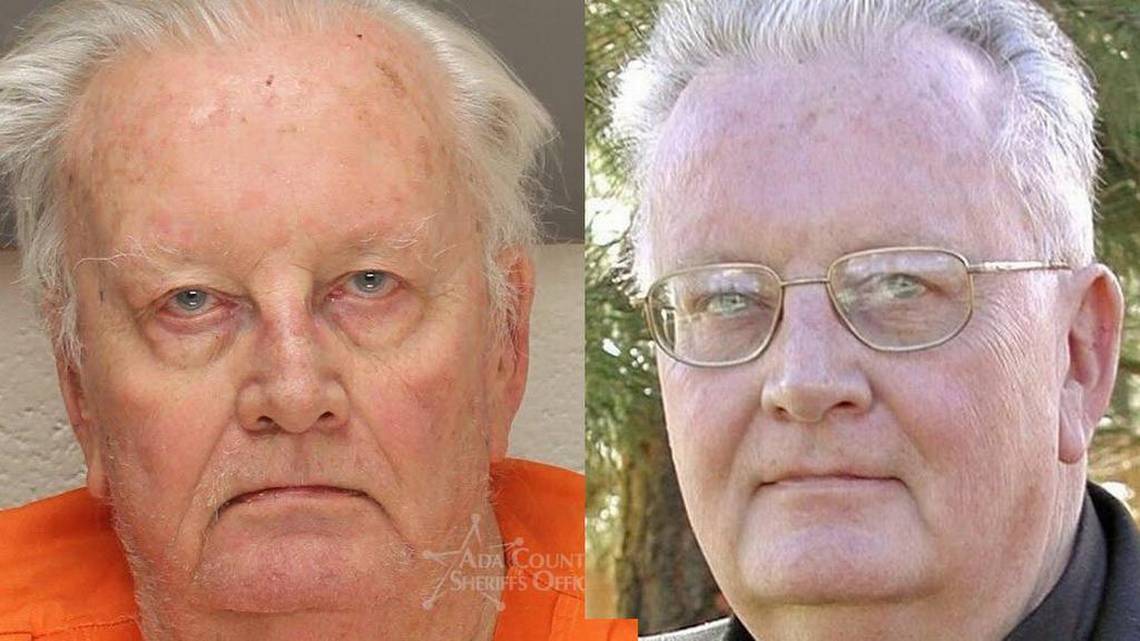 W. Thomas Faucher



A retired priest at St. Mary's Catholic Church in Boise was arrested Friday by the Idaho Internet Crimes Against Children Unit for alleged sexual exploitation of a child.

W. Thomas Faucher, 72, was taken to the Ada County Jail after authorities obtained a warrant to search his Boise residence. A tip from the National Center for Missing and Exploited Children sparked the investigation, the Idaho Attorney General's Office said in an after-hours news release.

Faucher's exact charges were unclear Friday night. The law he's charged under includes a range of crimes, from possessing or sharing "sexually exploitative material" to actually being involved in creating such materials. Scott Graf, spokesman for the AG's office, declined to provide clarification.

Gene Fadness, communications director for the Roman Catholic Diocese of Boise, told the Statesman that Faucher had not been an active priest for the past three years.

"Because of Father Faucher's retirement three years ago, he has not held any pastoral assignments since that time," the diocese said in a statement. "Because of the seriousness of the allegations, Faucher will be unable to minister in the Diocese of Boise in any way. The diocese will cooperate fully with law enforcement officials in their investigation."

Faucher (pronounced foh-SHAY) grew up in Boise and attended St. Mary's as a child. He was ordained on June 4, 1971, in Boise, and became pastor of the church at the corner of 26th and State streets in 2002.

He was an activist among Boise priests. He favored a "just path to citizenship" for illegal immigrants. He opposed the death penalty and unsuccessfully urged Idaho not to put Paul Ezra Rhoades to death for two of three murders that Rhoades committed in 1998 in Eastern Idaho.

He opined on the Catholic Church's sexual-abuse scandals, writing in the Idaho Statesman in 2010 that then-Pope Benedict XVI should retire because he was "much too old to lead the church through this mess." Benedict was 82 then.

Boise's then-presiding bishop, Michael Driscoll, responded with a Statesman column of his own, writing: "Father Faucher's generalizations when speaking of other local dioceses, other bishops and the Pope himself as regards to their handling of sexual-abuse cases do no justice to the issue at hand."

When Benedict resigned in 2013, Faucher faulted the pope's record on sex scandals. He said Benedict "did not discipline the bishops who caused the cover-up."

Faucher also advocated for gay rights. He supported same-sex marriages while opposing any requirement that churches perform them. When a male Rutgers University student took his own life in 2010 after his roommate broadcast a webcam image of him with another male, Faucher said homosexuality is not a choice, and he called for respect for gays.

"Idaho is a state that likes to think it is conservative," he wrote. "But on some issues – and gay rights is one of them – it is not really conservative, it is close to being bigoted."

Faucher urged greater recognition of women in the church. He was pastor when St. Mary's was renovated a decade ago. The renovation included a new painting that showed Mary and Jesus surrounded by 18 women from across Catholic history. "We need to have stronger images of women as the saints of the church, and this is one way of doing that," Faucher said in 2009.

St. Mary's had a sex scandal early in the 2000s when a deacon, Rapelyea "Rap" Howell, viewed child pornography on the internet. Howell went to federal prison in 2005. Driscoll had not removed Howell despite Driscoll's issuance of a zero-tolerance policy for sexual misconduct six months before Howell was discovered. Howell continued to preside at Mass, baptisms, weddings and funerals until he resigned voluntarily in October 2004.

Faucher became pastor just one month after Howell was fired from his job over the child porn. Faucher said that Howell had told him he quit over "ideological differences," and that neither Faucher's predecessor, the Rev. Joseph McDonald, nor Rick Bonney, then director of deacons for the Boise diocese, had told him Howell was fired for viewing porn. Faucher said he kept Howell away from vacation Bible school and St. Mary's school, but left his service as a deacon up to Driscoll.

Faucher sometimes represented priests in church legal proceedings as a canon lawyer. In 2014, for example, he represented a priest who had been removed from a parish in Bend, Oregon, for undisclosed reasons. Faucher criticized the local diocese's bishop for failing to defend the priest's reputation, saying that people had drawn incorrect conclusions.

He is also a novelist. In 2015, he self-published "Describing Color to the Blind: A Novel to Stir the Soul," about an elderly woman who has survived abuse.

If you have information about the exploitation of children, call police, the Attorney General's Idaho Internet Crimes Against Children Unit at 208-334-4527, or the National Center for Missing and Exploited Children at 1-800-843-5678.