Churchill: For Jason Gough, a cause bigger than the weather
By Chris Churchill
Albany (NY) Times UniviaLaredo (TX) Morning News
February 4, 2018

http://www.lmtonline.com/local/article/Churchill-For-Jason-Gough-a-cause-bigger-than-12549291.php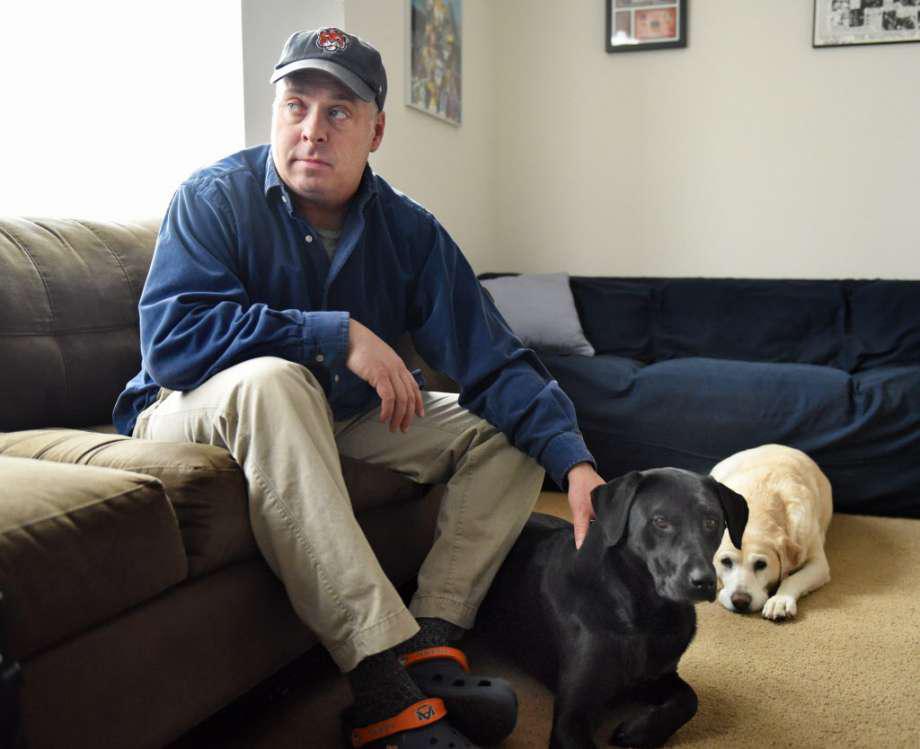 Jason Gough discusses being sexually abused as a child during an interview at his home Friday Feb. 17, 2017 in Delmar, NY. Dogs are Sophie and Bernie, right.
Photo by John Carl D'Annibale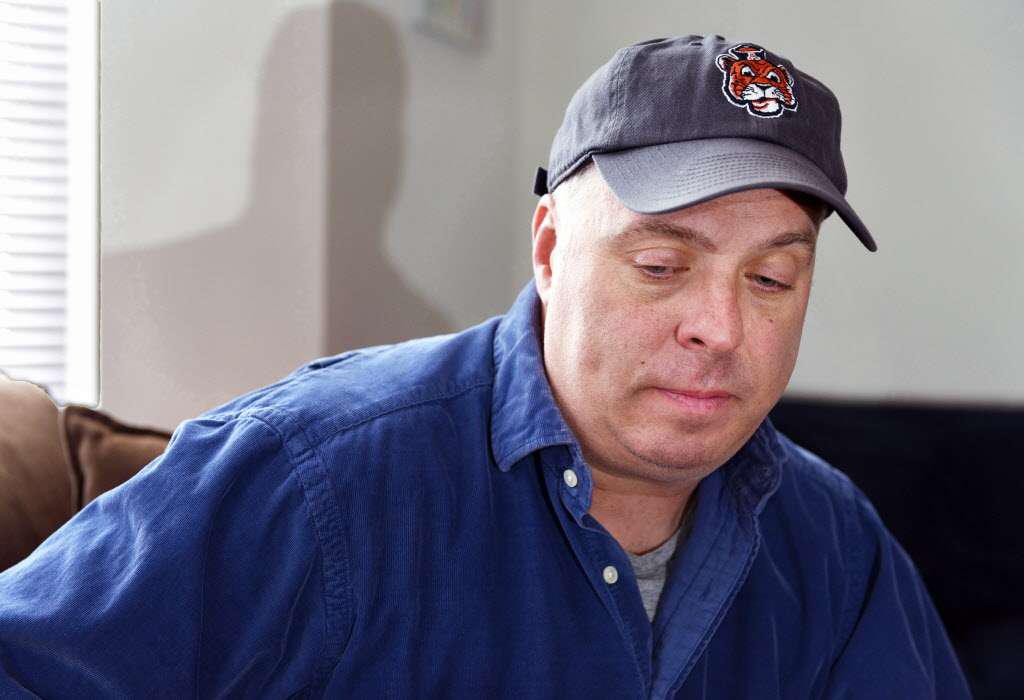 Jason Gough discusses being sexually abused as a child during an interview at his home Friday Feb. 17, 2017 in Delmar, NY.
Photo by John Carl D'Annibale
When Jason Gough was eight, he was sexually abused by an aunt. Last winter, the TV meteorologist went public with his story.
Gough didn't know it, but the decision would change the trajectory of his life. Most notably, it would lead him to leave his longtime job at WNYT.
"I've decided I can be of more help outside the walls of Channel 13," said Gough, who is 47 and lives in Delmar.
By "be of more help," Gough partly means do more to combat sexual abuse of children. Most immediately, he is joining the effort to get the Child Victims Act passed by the Legislature.
Ah, the Child Victims Act. The legislation debated for more than a decade.
The bill would extend the criminal and civil statute of limitations for child sexual abuse cases, presumably encouraging more victims to come forward. New York now requires most child sex-abuse victims to sue by the age of 23.
That's one of the strictest limitations in the country. It is shameful, really, and almost everyone agrees it needs to change.
After all, many victims of childhood abuse take many years to come to terms with what happened. That was the case for Gough.
The Albany native was 34, married and living in Texas when the suppressed memories came flooding back. They were no longer willing to stay buried, he says.
When Gough told his story to colleague Benita Zahn and the Times Union, the response was overwhelming. Other victims reached out to tell their stories. Some offered help. Others needed it.
The experience left Gough wanting to do more than forecast whether the day will be sunny or rainy, hot or cold. He wants to try new things.
When I talked to him on Thursday, six days after his last on-air appearance, Gough said it was still sinking in that he was no longer employed by the station.
But he had already used some of his free time to campaign for the Child Victims Act at the Capitol, something he wouldn't have done if he were still with WNYT.
"I'm my own entity now," Gough said. "I'm not representing the station anymore."
The Child Victims Act isn't only about the statute of limitations. It also includes a one-year window during which victims could bring lawsuits for past abuse. That's where the bill becomes controversial.
Opponents, including the Boy Scouts and the Catholic Church, believe the look-back would bring a tide of lawsuits, and even false claims, that could be devastating for schools, churches, hospitals and more.
In testimony to the Legislature, the New York State Catholic Conference said it "would force institutions to defend alleged conduct decades ago about which they have no knowledge ... potentially involving employees long retired, dead or infirm, based on information long lost, if it ever existed."
It is easy to have mixed feelings about the window. Abuse victims deserve their day in court. Yet Catholic churches and charities do a tremendous amount of good, and it would be unfortunate if their efforts were curbed.
In California, a similar window led to $1.2 billion in payouts. Some claims dated to the 1930s.
In Delaware, the Diocese of Wilmington filed for bankruptcy after legislation with a look-back window passed in 2007. The Archdiocese of St. Paul and Minneapolis also filed for bankruptcy after the Minnesota Child Victims Act.
Dennis Poust, spokesman for the Catholic conference, said that if a window does pass, it also must also allow lawsuits against public institutions.
"The state must be willing to put its money where its mouth is and provide the same access to the courts to the thousands of survivors of abuse in public institutions," Poust said.
That's a fair point. A child abused in a public school is as worthy a victim as one abused in a parochial setting.
Supporters have been unwilling to accept a compromise that doesn't include a look-back. They say a window is key to outing child predators who have not been exposed.
"It's about giving New York the tools to stop this," Gough said. "These guys usually don't do this to one kid."
Gov. Andrew Cuomo included the Child Victims Act in his proposed budget. Supporters see the move as a step toward victory, but the legislation still could be removed as lawmakers haggle over the budget's details.
Gough hopes his familiar face can help keep the public aware of the legislation — and the lawmakers who stand in its way.
"It's all about awareness," he said. "If people are armed with the knowledge that there are senators who are choosing institutions over children, I don't think their constituents will be very happy with that."
And if the Child Victims Act finally passes?
For Gough, it will be a sunny day indeed.