Prosecutor: Retired Boise priest had porn of sexual abuse of infants, toddlers
By Katie Terhune
7KTVB
February 6, 2018

http://www.ktvb.com/article/news/crime/prosecutor-retired-boise-priest-had-porn-of-sexual-abuse-of-infants-toddlers/277-515111423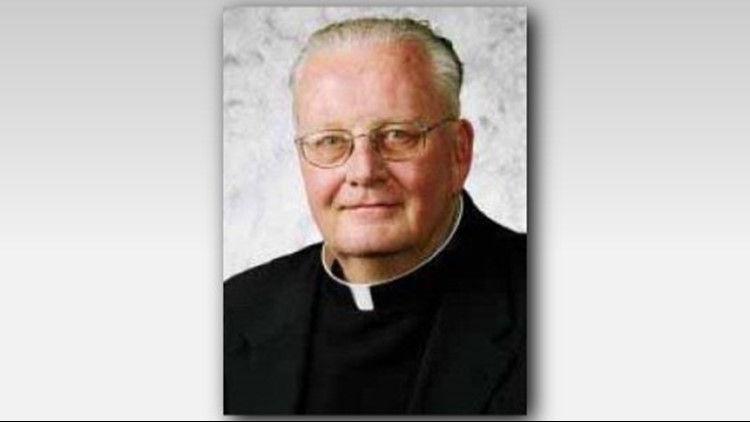 Rev. W. Thomas Faucher


[with video]



Father W. Thomas Faucher, 72, faces 12 counts of sexual exploitation of a child, as well as additional charges for possession of marijuana and ecstasy.

BOISE -- Police who raided the home of a retired priest at St. Mary's Catholic Church in Boise discovered "very graphic" child pornography, some depicting children as young as infants being sexually abused, prosecutors said.

Father W. Thomas Faucher, 72, faces 12 counts of sexual exploitation of a child, as well as additional charges for possession of marijuana and ecstasy. Two of the sexual exploitation charges are related to the distribution of child pornography, although Faucher is not accused of creating any of the disturbing images he allegedly shared.

Prosecutor Kassandra Slaven said during Faucher's Monday arraignment that investigators zeroed in on the priest after receiving a tip from the National Center for Missing and Exploited Children that his email address had been used to send two child pornography images to another person. In the email exchange, Slaven said, Faucher expressed a sexual interest in children and indicated he was interested in "grandpa incest" pornography.

The IP address from which the email was sent was traced back to Faucher's home, a house he rents from the Catholic diocese. When officers arrived with the search warrant, Slaven said, they found an online chat open on his computer in which the defendant wrote about his desire to molest children "as well as physically harm a child."

A full forensic analysis of Faucher's computer is still pending. But Slaven said some of the material seized by police depicted torture and sexual abuse of "very young children," including infants and toddlers.

She asked Judge Michael Lojek to set bond at $500,000, arguing that Faucher was a danger to society and may try to flee the country if released.

But the priest's attorney, Mark Manweiler, said that such a high bond was unnecessary.

"It would be an understatement to say he would be a highly-respected and valuable member of our community," he said.

More than a dozen of the retired priest's supporters attended the hearing, many of them sitting through the five-and-a-half hour arraignment calendar as they waited for Faucher's case to come up.

Manweiler noted that Faucher is cooperating with law enforcement, agreeing to a five-hour interview with officers after they searched his home. The lawyer also stressed that the priest is not accused of actually molesting any children.

"There's never been a single complaint of him acting inappropriately with children," he said.

Roman Catholic Diocese of Boise said the church had never received any complaints or other indications of inappropriate behavior from Faucher, despite his countless interactions with adults and children in his role at St. Mary's. Faucher, who has preached at the church several times after retiring, will no longer be allowed to minister, due to the serious nature of the charges, the diocese said.

According to the church's website, Faucher was raised in Boise and graduated from St. Mary's Grade School in 1959. He was ordained in Boise in 1971 and held numerous assignments in and out of Idaho. A diocese spokesman said he returned to St. Mary's in the early 2000's.

Lojek - who blocked KTVB and other news outlets from bringing camera equipment into the courtroom or recording the proceedings - ultimately set Faucher's bond at $250,000, telling the defendant he had taken reputation in the community and lack of criminal history into consideration along with the "very, very serious" nature of the allegations.

The judge ordered that if Faucher is able to post bond, he must surrender his passport, agree to GPS monitoring and have no access to the Internet or any minors while the case is pending. Lojek also ordered Faucher to not use any illegal drugs, but told the priest he would not bar him from drinking alcohol, so he could continue to take communion.

A preliminary hearing in the case is set for Feb. 15.