Fr Malachy Finnegan Was "Accused of 12 Abuse Cases"
BBC News
February 7, 2018

http://www.bbc.com/news/uk-northern-ireland-42979314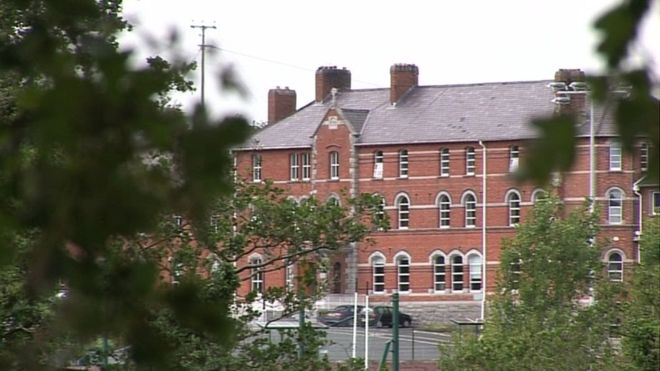 Fr Malachy Finnegan taught at St Colman's College in Newry and was later its president



A Catholic diocese has settled a claim for sex abuse by a priest accused of abusing pupils at a County Down school, it has emerged.

The late Fr Malachy Finnegan, a former teacher, worked in St Colman's College in Newry from 1967 to 1976.

Bishop of Dromore, John McAreavey, said the abuse was "abhorrent" and admitted he made an "error" by officiating at Fr Finnegan's funeral in 2002.

The school began to remove the priest's image from its photographs last year.

Never prosecuted

That decision was taken in October, when the school's Board of Governors were informed that the Diocese of Dromore had reached a settlement with one of the 12 victims.

Fr Finnegan was never prosecuted for sexual abuse, but allegations against him were reviewed by the National Board for Safeguarding Children - a clerical abuse watchdog set up by the Catholic Church.

In a statement, the Bishop of Dromore said that during an independent audit in 2011, he "specifically" asked the watchdog to examine the cases involving Fr Finnegan.

The diocese said it was aware of 12 allegations against the priest. October's settlement refers to just one of those cases.

"The first allegation against Malachy Finnegan came to light in 1994 some seven years after he left St. Colman's College," the bishop said.

"The second allegation came in 1998 and was not related to his tenure at St. Colman's. No further allegations emerged until after his death in January 2002."

'Indefensible'

Bishop McAreavey added that after speaking to victims, he realized that his decision to officiate at Fr Finnegan's funeral in 2002 was "the wrong one".

"In November 2002 a victim told me how hurt he was by this, I realized that I had made an error of judgement," the bishop said.

"It is something I regret and will not repeat."

He described the abuse carried out by Fr Finnegan as "abhorrent, inexcusable and indefensible".

Fr Finnegan started working in St Colman's College in 1967 and was employed as a teacher from 1973 - 1976.

He was later appointed president of the school from 1976 to 1987.

On Wednesday, a statement was published on St Colman's College's website saying that its Board of Governors "condemns in the strongest possible terms the physical, sexual and emotional abuse inflicted by Malachy Finnegan when he was in the employment of the College over 30 years ago".

The governors said they were "devastated that any pupil who was entrusted to the care of St. Colman's College should ever have suffered abuse".

"When informed in October 2017, that a case had been settled by the Diocese of Dromore, the Board of Governors instructed that Malachy Finnegan's image be removed from photographs which were on display in the College," the statement added.

BBC reporter Mandy McAuley has been investigating this story for several months for a forthcoming BBC NI Spotlight programme.