Priest Who Served in Modesto, throughout Area, Accused of Sexual Misconduct with Minor
By John Holland
Modesto Bee
February 8, 2018

http://www.modbee.com/latest-news/article199221164.html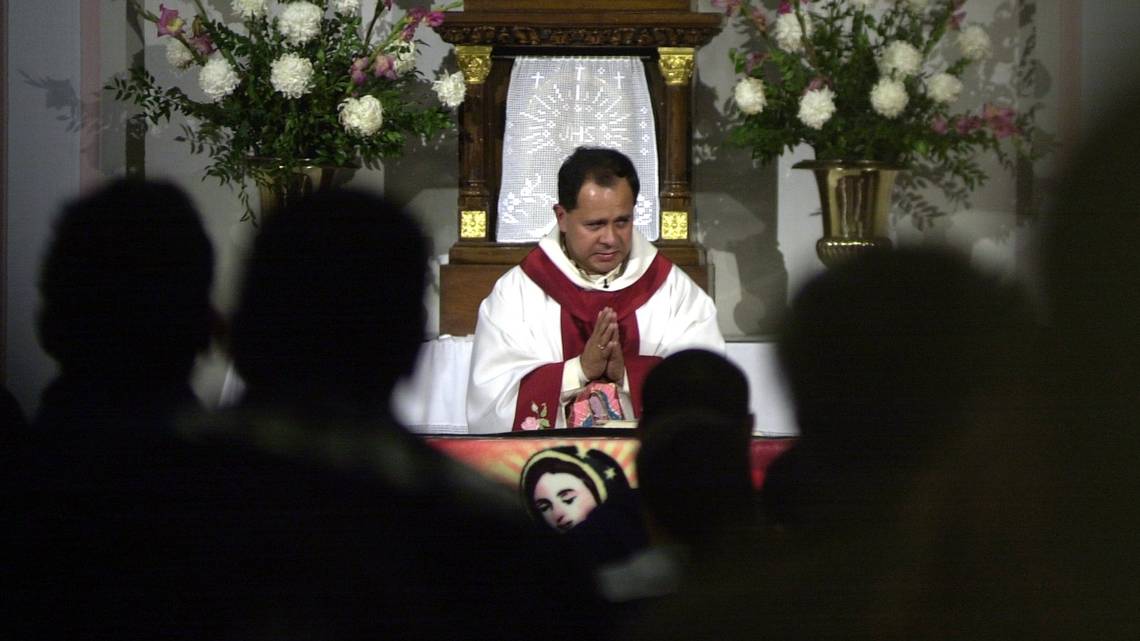 Father Eduardo Perez, seen here in 2001, speaks to parishioners during a service at St. Stanislaus Catholic Church. Bee File Bee File



A priest who served in Modesto and throughout Stanislaus County has been accused of sexual misconduct with a child.

Father Eduardo De Jesus Perez Torrez is the focus of a review by Diocesan Review Board, the Diocese of Stockton wrote in a statement on Thursday afternoon.

The alleged incident apparently took place in 1999.

"In accord with the diocesan policy, the Modesto Police Department was notified," the statement said. "The Diocese will continue to fully cooperate with law enforcement."

The statement said he is a priest of the Diocese of Palmira, Colombia. According to the statement, he last served in the Stockton Diocese in June 2014.

Eduardo Perez, as he's been referred to throughout his time in the San Joaquin Valley, served at St. Jude's in Ceres from April 14, 1999 to December of that year. From there, he went to:

St. Stanislaus in Modesto from December 1999 to April 2004.

St. Mary's of the Annunciation in Oakdale from April 2004 to December 2004.

St. Mary's in Stockton from March 2007 to August 2008.

St. Frances of Rome in Riverbank from August 2008 to January 2010.

St. Gertrude's in Stockton from January 2010 to June 2014.

His picture appeared with a story in The Bee in December 2001 at a pre-dawn service at St. Stanislaus celebrating Our Lady of Guadalupe Feast Day.

"Without the Virgin of Guadalupe, for us Mexicans, Mexico would not exist," he told The Bee.

Before leaving St. Mary's of Stockton for Riverbank, parishioners at St. Mary's were upset about the departure of the Spanish-speaking Perez, according to a story in The Record of Stockton.

Modesto police could not be immediately reached for comment regarding the circumstances of the allegations.

The Diocese requests that if anyone has information regarding this matter or any sexual abuse of a minor, please notify Connie Jacob, the Diocesan Victim Assistance Coordinator, at 209-466-0636.

We'll have more on this story as information becomes available.