St Colman's College, Newry "Devastated" at Sexual Abuse of Former Pupils by Priest
By Brendan Hughes
Irish News
February 8, 2018

https://www.irishnews.com/news/northernirelandnews/2018/02/08/news/school-devastated-at-sexual-abuse-of-former-pupils-by-priest-1251524/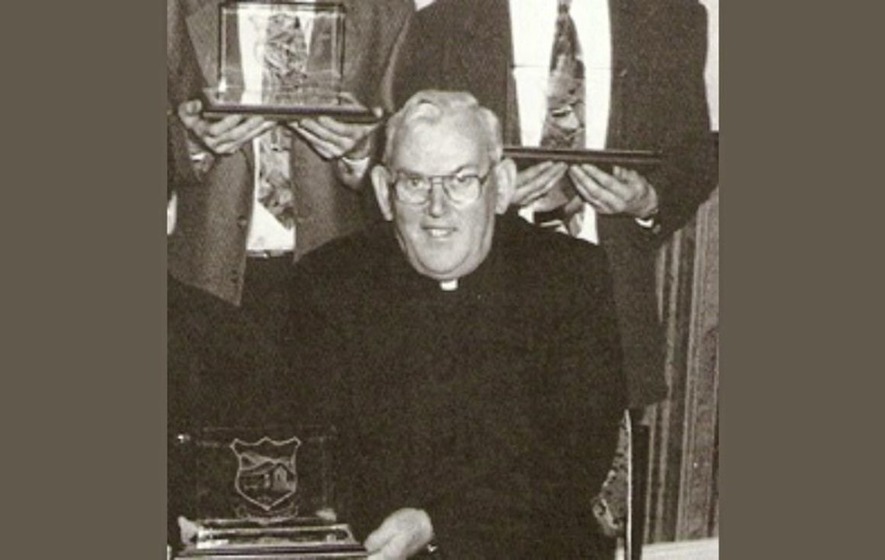 Twelve abuse allegations were made against Fr Malachy Finnegan from 1994 to 2016



A leading Catholic grammar school has said it is "devastated" at the sexual abuse of former pupils by a priest more than 30 years ago.

St Colman's College in Newry said it has removed former school president Malachy Finnegan's image from photographs after a claim was settled by the diocese.

Bishop of Dromore Dr John McAreavey has also spoken of his regret at officiating at the priest's funeral, describing it as an "error of judgement".

Fr Finnegan, who died in 2002, taught at St Colman's from 1973-76 and was head of the college from 1976 to 1987.

The first allegation against him came to light in 1994, with the then Fr McAreavey provided pastoral support to the victim.

He described the former teacher's actions as "abhorrent, inexcusable and indefensible".

"From 1994 to 2016 there have been a total of 12 allegations of abuse against him. He has caused hurt, which in some cases may never be healed. He has devastated families, including his own, and his former colleagues also feel betrayed by his behaviour."

Dr McAreavey, who became bishop in 1999, said his decision to say the funeral Mass of the priest, who was never prosecuted for sexual abuse, was "wrong".

"In November 2002 a victim told me how hurt he was by this, I realised I had made an error of judgement. It is something I regret and will not repeat."

St Colman's also said it "condemns in the strongest possible terms the physical, sexual and emotional abuse inflicted by Malachy Finnegan when he was in the employment of the college over 30 years ago".

"The board of governors is devastated that any pupil who was entrusted to the care of St Colman's College should ever have suffered abuse."

It added that when informed a case had been settled in October 2017, it "instructed that Malachy Finnegan's image be removed from photographs which were on display in the college".