Church of England Facing More Than 3,000 Sexual Abuse Complaints
By Jardine Malado
Christian Times
February 10, 2018

https://www.christiantimes.com/article/church-of-england-facing-more-than-3000-sexual-abuse-complaints/73681.htm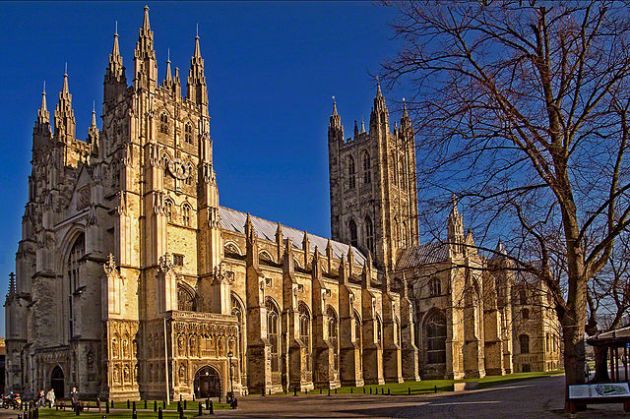 Canterbury Cathedral from the south-west.



The Church of England is dealing with more than 3,000 cases of sexual abuse in the forms of concerns and allegations, prompting concerns that it would have to pay millions in compensation even if only a fraction of the complaints were upheld.

Peter Hancock, bishop of Bath and Wells, has shared the latest figures showing that the total of concerns or allegations of sexual abuse had reached 3,300 by 2016.

The report, which was unveiled during a three-day meeting of the General Synod in London, has sorted out new complaints from longstanding ones, but nearly all cases involve children, young people or vulnerable adults.

The figures have shown that 18 percent of the cases involve church officers, most likely members of the clergy, while others facing sexual abuse allegations in the church setting include lay individuals and other churchgoers.

Hancock stated in documents prepared for the Synod that dioceses made 338 "risk assessments" in 2016 after complaints against individuals, with 19 of the assessed being members of the clergy. The Church has reportedly created 867 "safeguarding agreement" with individuals in order to ensure that someone who has been assessed as a risk is supervised and kept away from possible victims.

Noting that the review had cost the Church more than ?38,000 (US$52,553), Hancock said that bishops would look into ways to "strengthen independent oversight" of the Church's safeguarding practices.

The Church has recently paid ?15,000 (US$20,744) in compensation in an unproven and heavily-disputed case against long-dead Bishop of Chichester George Bell. It would cost the Church almost ?50 million (US$69.15 million) if it pays the same amount in every complaint.

According to Daily Mail, details of abuse complaints were prepared for bishops and have been submitted to the General Synod on Thursday.

The bishops will continue referring to those making sex abuse allegations as "victims" and "survivors," despite the growing controversy over false allegations, but they clarified that this "does not presuppose that any allegation will be substantiated."

Archbishop of Canterbury Justin Welby and other top church figures have drawn criticism for their handling of several sexual abuse scandals, including the case of former bishop Peter Ball, who was jailed for 32 months in 2015 for sex abuse against boys over three decades.

An independent inquiry last summer had concluded that the church had failed to protect boys, then covered up the evidence of Ball's crimes.

Lord Carlile of Berriew has been commissioned by The Church to conduct an independent investigation into the Church's handling of allegations against Bell, who had died in 1958. Hancock's report had denounced the Church's decision to pay compensation to the bishop's alleged victim, saying it was "rushing to judgment."