Plea deal for former Aurora priest in sexual abuse case
By Marie Wilson
Daily Herald
February 10, 2018

http://www.dailyherald.com/news/20180210/plea-deal-for-former-aurora-priest-in-sexual-abuse-case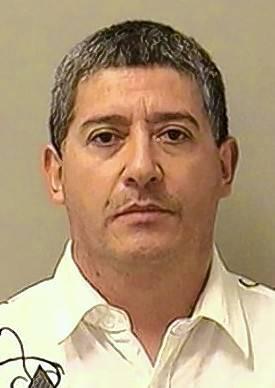 Alfredo Pedraza-Arias, 51, has been released from Kane County jail after pleading guilty to misdemeanor battery. He had been facing charges of sexual abuse.
A former Aurora priest pleaded guilty to misdemeanor battery and was released from jail Saturday without prosecution on charges of sexual abuse.
Now it's likely the former priest, 51-year-old Alfredo Pedraza-Arias, will leave the country, his attorney David Camic said Saturday -- whether on his own or possibly by deportation to his native Colombia.
Pedraza-Arias was charged in February 2016 with aggravated criminal sexual abuse of two girls younger than 13, whom he was accused of abusing between January 2009 and November 2014, one at Sacred Heart Church in Aurora and another at her Aurora home.
Camic said his client did not commit any sexual offense, which is why he pleaded guilty only to misdemeanor battery in a deal reached Friday with the Kane County state's attorney's office.
"We were able to convince the prosecutor that the case was best resolved by a plea agreement," Camic said.
As Pedraza-Arias' case progressed toward a trial that never occurred because of Friday's deal, he was arrested twice by Immigration and Customs Enforcement agents because his visa expired, his attorney said.
The potential of deportation led judges to increase Pedraza-Arias' bail twice, seeking to keep him in Kane County jail and in the country so the sexual abuse case could be resolved.
A spokeswoman for the Chicago office of Immigration and Customs Enforcement did not immediately return a request for comment Saturday about whether the agency intends to pursue deportation now that his case in Kane County has wrapped up.
But after spending 205 days in jail, Camic said he expects his client will be leaving the country soon. In agreeing to the deal, the Kane County state's attorney's office expects the same.
"We made this decision after a thorough analysis of the evidence, communication with the victims' families and assurances that the defendant would be removed from the United States," Kane County State's Attorney Joe McMahon said through a spokesman.
Pedraza-Arias came to the Rockford Diocese from Colombia. He worked in Hispanic Ministry in the DeKalb Deanery and assisted at Sacred Heart and Our Lady of Good Counsel Parish in Aurora. He left ministry in 2014 for the sexual abuse case to be investigated.
If Pedraza-Arias remains in the country, his attorney said he will be on two years' probation and will have to undergo a psychological evaluation.