Catholic Church Asking Wealthy Followers to Help Pay for Pope's Visit to Ireland
By Gavin O'Callaghan and Edel Hughes
Irish Mirror
February 11, 2018

https://www.irishmirror.ie/news/irish-news/catholic-church-asking-wealthy-followers-12010621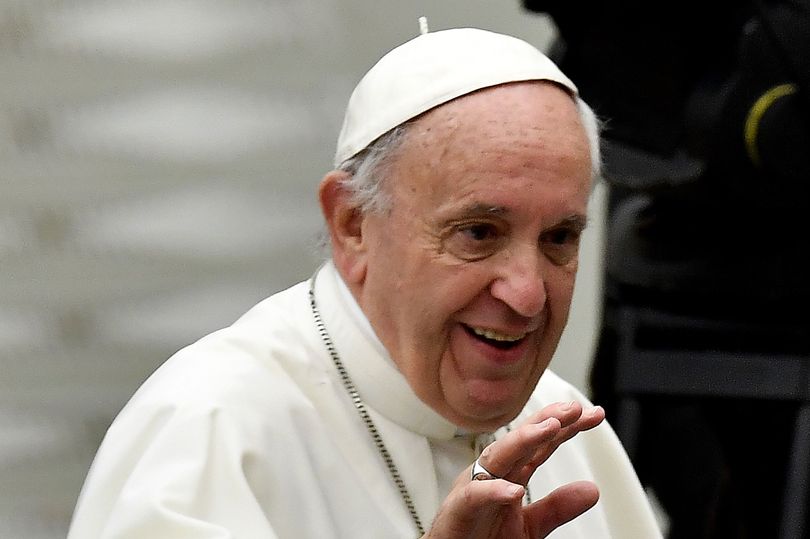 Pope Francis gestures as he arrives at the Aula Paolo VI ahead of his weekly audience at The Vatican on February 7, 2018. / AFP PHOTO / TIZIANA FABITIZIANA FABI/AFP/Getty Images (Image: TIZIANA FABI/AFP/Getty Images)



The Catholic Church in Ireland is trying to persuade wealthy followers to donate millions of euro to pay for the Pope's visit here.

The World Meeting of Families, which will take place from August 21 to 26, is estimated to cost around ˆ20million.

And the collection bowl is being passed to rich followers and businesses who will be asked to dig deep and contribute thousands of euro.

A spokesman for the organisers said the Church is following methods used by charities and a "limited number of tickets" were put aside for donations.

He added: " WMOF2018 is in the process of approaching a number of individuals and corporates, both in Ireland and internationally, to assist in defraying the cost of hosting the event.

"In our conversations with potential donors, we are discussing the nature of the event and asking them if they would like to contribute.

"From our conversations with potential donors, we understand this practice of seeking donations from individuals and corporates is very common in the charity sector.

"The level of an individual's or corporate donation is their own decision."

The source told the Sunday Business Post the event will include a concluding mass in Dublin's Croke Park with a "limited supply" being set aside for contributors.

Archbishop Diarmuid Martin previously said Pope Francis' visit will cost the Church ˆ20million and the State will look at funding it in the same way it would any other dignitary.

He added: "There is the cost of gathering people together, of security and technology that is needed.

"We have had Church collections and they would bring in about ˆ5million, the rest will come from fundraising.

"I don't know how much a concert in Croke Park costs but we are anxious that families can attend without them experiencing any financial difficulties. We won't charge anything for children."

It will be the first time the head of the Catholic Church will have visited Ireland since John Paul II in 1979.