Survivors Respond to Ballarat Diocese Meeting Abuse Compensation
By Rochelle Kirkham
The Courier
February 12, 2018

http://www.thecourier.com.au/story/5224111/survivors-respond-to-ballarat-diocese-meeting-abuse-compensation/

The Catholic Diocese of Ballarat has revealed it is confident it will be in a financial position to meet all compensation claims for survivors of abuse.

The Ballarat Diocese has paid over $4.9 million in compensation to survivors of child sexual abuse and over $1 million in pastoral support to abuse survivors so far.


Grade six students from the St Alipius Parish school light candles to acknowledge child abuse within the Catholic Church. Picture: Simon O'Dwyer



But Ballarat clergy abuse survivor Tony Wardley has said while the figure may seem big, broken down it was simply not enough when it came to compensation for survivors.

He estimated using that money as compensation for the victims of disgraced paedophile priest Gerald Risdale alone would equate to about $30-40,000 each.

"They are throwing around this $4.9 million worth of compensation, but if you divide that up by the amount of survivors you'll see how pathetic the actual compensation has been for Towards Healing," Mr Wardley said.

"We want just compensation, not more money because more money doesn't fix anything. It's ongoing care like medical, that's where the redress scheme has let everyone down. We need specialist help from the medical side and just can't afford it."

Diocecan business manager Andrew Jirik has said the diocese would continue to meet compensation claims from its assets and insurance.

"The Diocese of Ballarat has drawn these funds from its own resources, including its insurer where its policies apply, without recourse to the assets of its 51 parishes which belong to local parish communities across the diocese," Mr Jirik said.

"The diocese has been able to meet all claims to date and is confident that it will be in a position to continue to do so."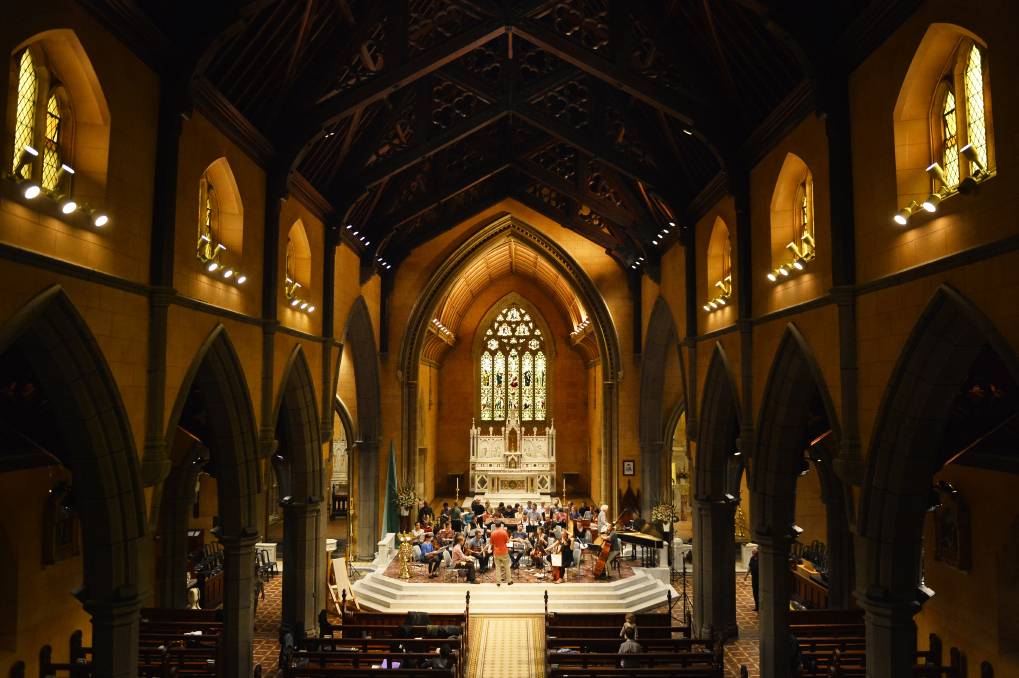 St Patrick's Cathedral. Picture: Dylan Burns



The statement follows a Fairfax Media investigation into the wealth of the Catholic Church, which revealed the Catholic Church in Ballarat is worth more than $176 million, owning 124 properties throughout the city.

The religious institution's Ballarat holdings are part of a $9 billion portfolio across Victoria that makes it the biggest non-government property owner in the state.

St Patrick's Cathedral on Lyons Street alone is estimated to be worth $4.2 million.

Mr Wardley estimated the figure to be higher and said it did matter in light of the church's exemptions from nearly all forms of taxation.

"That's all been taken out of society, that $176 million worth of property is depriving Ballarat residents of better roads, better footpaths, better services because they are not paying rates," he said.

"And if you took in Sisters of Mercy and everyone else, I think that figure would be a lot higher. The fact that they've got that much property in Ballarat and not contributing to the upkeep of the city is disgusting."

In evidence to the Royal Commission, the church repeatedly warned that boosting compensation payments to abuse victims could lead to cuts to social programs.

But Mr Jirik confirmed to The Courier no cuts would be made to funding of social programs in Ballarat in order to meet compensation claims.

"If meeting claims for redress in the future requires asset sales by the diocese this will be done without recourse to the parishes," he said.

In 2015, Ballarat Bishop Paul Bird told The Courier the Ballarat Diocese would have to rely on aid from other diocese if a large amount of claims were made.

Mr Jirik said this had not yet been the case.

"The diocese has not had to make a request for assistance from other dioceses, but does not rule out the possibility," he said.

The Ballarat Diocese continues to respond to requests for compensation for survivors of abuse who are approaching the church through previously established response protocol Towards Healing, solicitors and direct contact.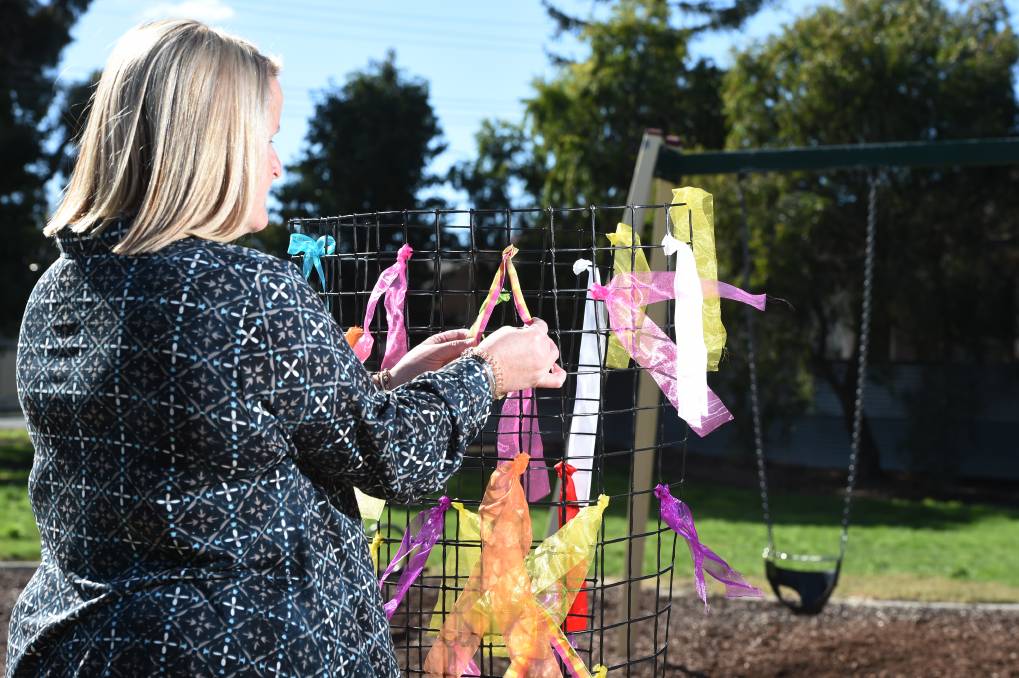 Picture: Kate Healy



The Commonwealth redress scheme for survivors of institutional child sexual abuse, which the Ballarat Diocese has openly supported, is not yet in operation.

The Australian Government committed $33.4 million in the 2017–18 budget to establish the scheme.

"The Catholic Diocese... urges the Commonwealth and all state governments to enact the required laws which will allow government and non-government institutions to join the scheme, so that victims of abuse have access to the same redress scheme no matter in which government or non-government institution their abuse occurred," Mr Jirik said.

The scheme will provide eligible survivors with redress in the form of a monetary payment of up to $150,000, and the opportunity to access counselling and psychological services to address impacts of their experience.

Mr Jirik said during the five years of Royal Commission hearings, changes had been made in the church to ensure children were safe and abuse survivors were being treated fairly and with respect.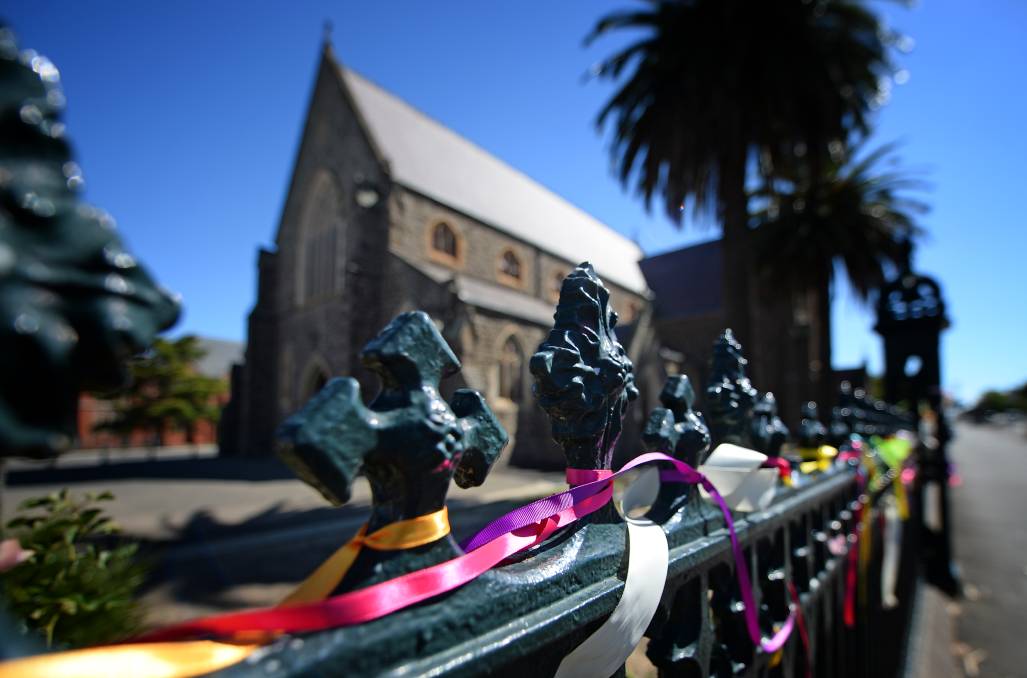 Loud Fence. Picture: Dylan Burns



He said the church had:

Reviewed and changed many of the child protection and welfare policies and procedures in its parishes, schools and agencies

Increased staffing and resources for child protection activities with many dioceses and religious orders now having put in place dedicated professional standards offices to respond to complaints against people within these organisations

Put in place a new functionally independent company, Catholic Professional Standards, to develop, audit and report on the way in which church leaders adhere to child and vulnerable adult standards within their dioceses and religious orders

Reassessed past abuse settlements which have been determined to be inadequate – this has seen survivors receive more compensation and increased support