Olympian admitted to indecent assault of girl in letter to ex-wife, court hears
By Catrin Owen
Stuff
February 14, 2018

http://bit.ly/2F0OoH7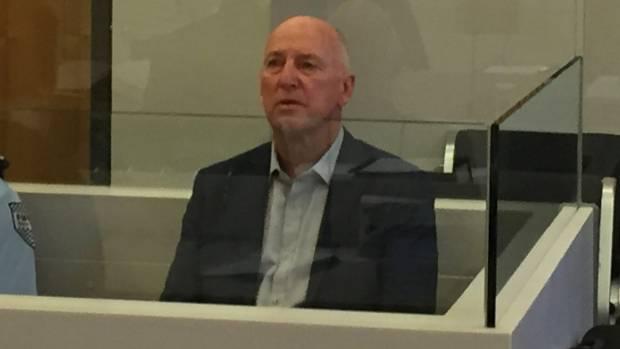 Olympic hockey gold medallist Arthur Parkin appears in Auckland District Court on historic child sex charges.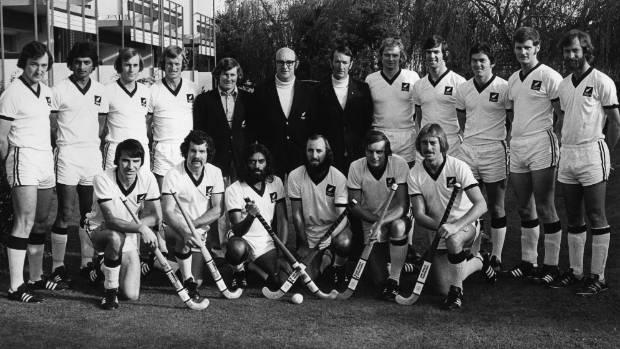 The New Zealand Olympic hockey team from the 1976 Montreal Olympics. Arthur Parkin is at the front of the photo, third from the right.
An Olympic athlete admitted to indecently assaulting a girl in a letter to his ex-wife, a court has heard.
New Zealand gold medallist Arthur Parkin is on trial in the Auckland District Court for allegedly indecently assaulting three young girls.
The fourth witness in the trial is Parkin's ex-wife. Their marriage ended in 2007.
In court on Wednesday, she said Parkin sent her a letter during their divorce proceedings stating that he had exposed himself and asked one of the complainants to touch his penis.
She later burned the letter, she said.
Parkin had told her sometime in the early 1990s he had indecently assaulted the complainant, she said.
Parkin used a "brutal word" she had never heard before, she told the court.
"I went into turmoil and into a state of shock . . . it was devastating."
Earlier on Wednesday, the mother of one of the complainant's gave evidence.
Parkin's lawyer suggested she "made up" what her daughter had told her about the alleged indecencies.
The mother gave a statement to police in December 2017 but did not mention exact details of the alleged indecent assaults on her daughter.
However, she gave evidence in court outlining exact details of what she said her daughter had told her.
During the defence's cross-examination, Arthur Fairley put to the witness: "You've made that up."
The witness replied: "I most definitely did not sir."
While the mother had no recollection of exactly when her daughter told her about the alleged indecent assaults, she said she was "absolutely shocked" when her daughter told her.
The fourth witness in the trial against Parkin said they found out about the second complainant's alleged accusations from Parkin himself.
CHILDHOOD 'BROKEN'
On Tuesday the court heard one woman say her spirit, childhood and self-esteem were broken by Parkin.
It took years for any of the women to come forward and say anything to anyone, Crown prosecutor Fiona Culliney said.
A second witness told the court she thought she should "just suck it up" on the grounds that other, unrelated sexual assault cases were much worse than hers.
ALLEGATIONS OF HISTORIC OFFENDING
Parkin, who was part of the New Zealand hockey team which claimed gold in Montreal in 1976, is facing five charges of indecent acts towards three young girls between 1975 and 1983.
The alleged offending took place in Whangarei, Auckland, and the Coromandel.
His trial began on Monday in front of Judge Robert Ronayne.
In 2016, both women went to the police after a person known to Parkin approached them about the alleged historic indecencies.
The second witness told the court she came forward to protect her daughter.
"I had to step up and speak, it's when you don't speak these things just carry on," the second witness said.
She said she later confronted Parkin at a workplace in 1993 and asking him about the alleged indecent acts, but came out feeling disappointed when Parkin apologised.
"I wanted a reason to shout and cry and scream and get angry and vent," she said.
The trial is being heard by a jury of 10 men and two women.