O'Malley stays as head of panel on child abuse
By Laurel J. Sweet
BostHerald
February 18, 2018

http://www.bostonherald.com/news/local_coverage/2018/02/o_malley_stays_as_head_of_panel_on_child_abuse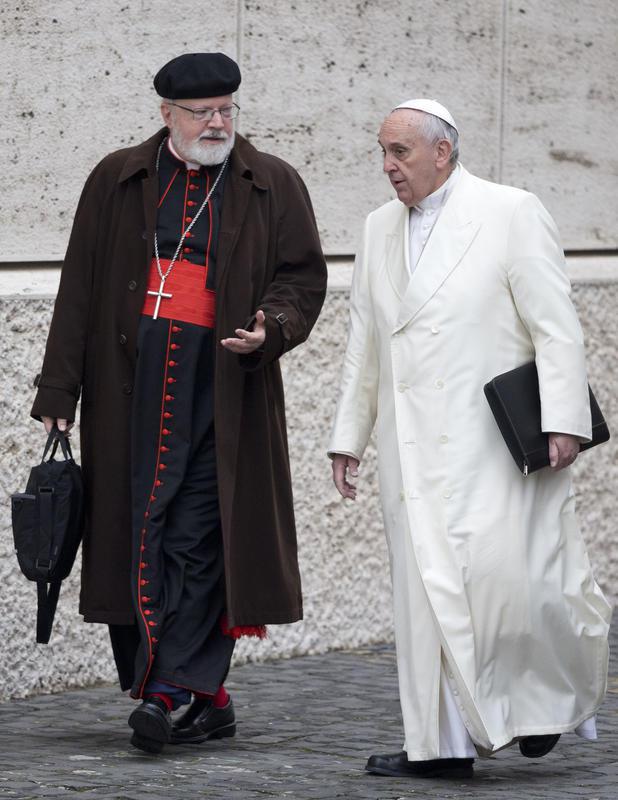 NOT ALL 'CALUMNY': Cardinal Sean P. O'Malley, shown with Pope Francis in this 2015 photo, criticized the pontiff for his remarks disparaging Chilean sex abuse claims.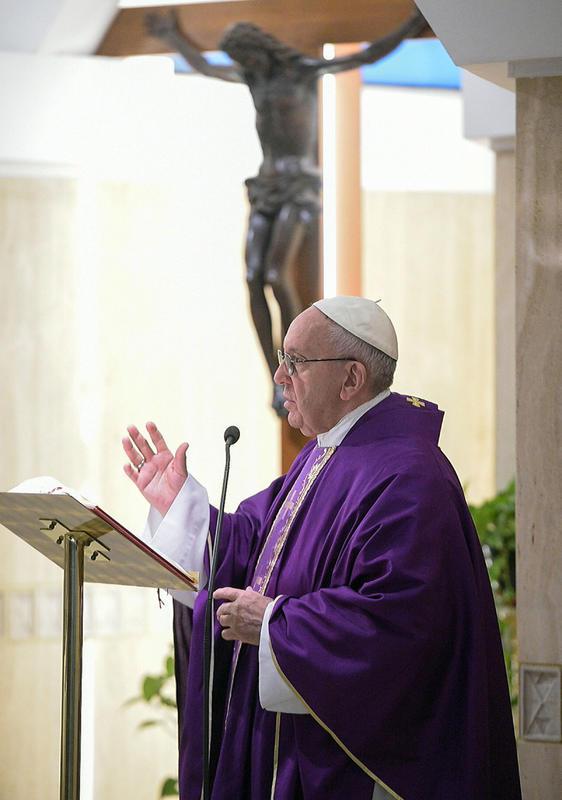 Pope Francis celebrates Mass at the Santa Marta chapel at the Vatican, Friday, Feb. 16, 2018.
Photo by L'Osservatore Romano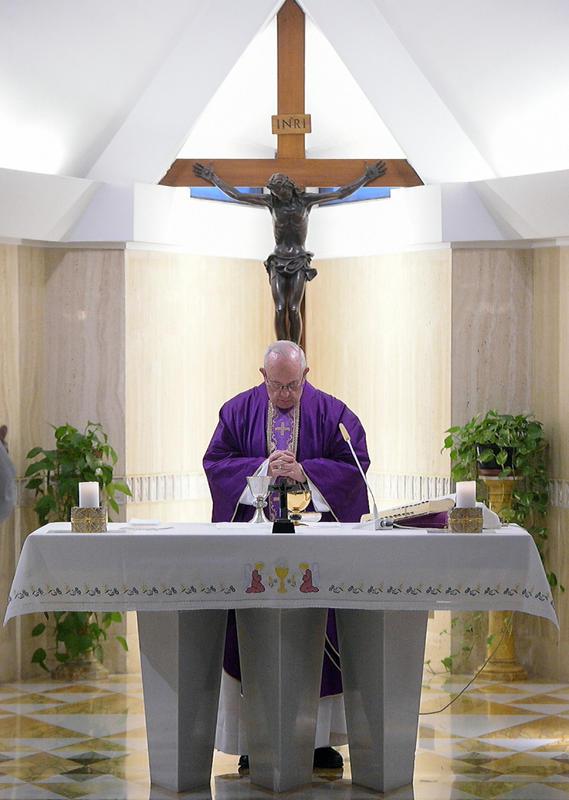 Pope Francis celebrates Mass at the Santa Marta chapel at the Vatican, Friday, Feb. 16, 2018.
Photo by L'Osservatore Romano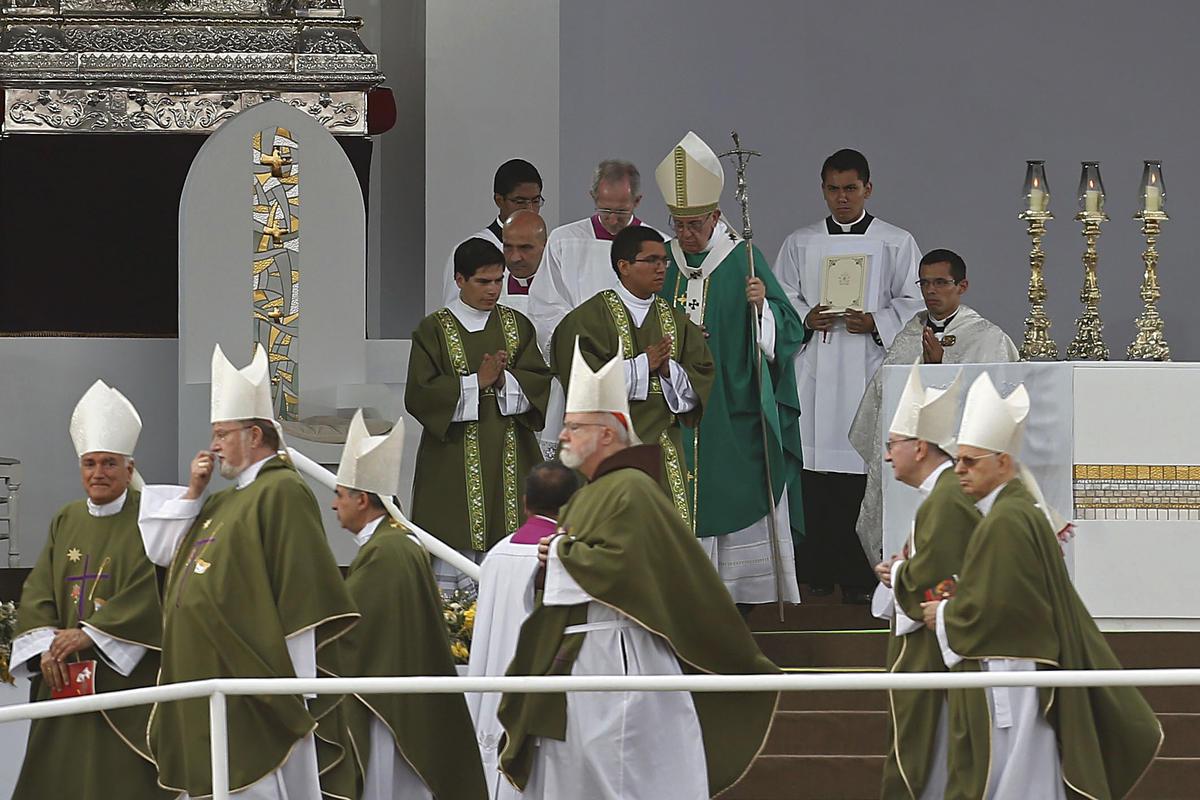 'CHESS GAME': Cardinal Sean P. O'Malley, front center at left, and above left, criticized Pope Francis, above and left in the back, but will remain as head of a child-abuse panel.
Pope keeps 'go-to guy' despite recent criticism
Cardinal Sean P. O'Malley has agreed to remain president of a Vatican child-abuse brain trust despite his recent unorthodox criticism of Pope Francis for siding with a Chilean bishop accused of covering up sexual molestation by a priest.
The Vatican announced yesterday that the archbishop of Boston will continue to lead the Pontifical Commission for the Protection of Minors — a post O'Malley was first appointed to by Francis in 2014, when the advisory board was created.
O'Malley joins seven fellow returning members and nine new members. The global panel's only other U.S. representative is Teresa Kettelkamp, a former colonel with the Illinois State Police, who previously served as executive director of the U.S. Bishops' Office of Child and Youth Protection.
"Our Holy Father, Pope Francis, has given much prayerful consideration in nominating these members," O'Malley said in a statement released by the Vatican. "The newly appointed members will add to the Commission's global perspective in the protection of minors and vulnerable adults. The Holy Father has ensured continuity in the work of our Commission, which is to assist local churches throughout the world in their efforts to safeguard all children, young people, and vulnerable adults from harm."
But Robert Hoatson, president of Road to Recovery, a group that provides counseling and referral services to victims of clergy sexual abuse, isn't buying it.
"It's further window dressing. The church does damage control whenever it can, but it never gets to the heart of the issue," Hoatson told the Herald yesterday. "Nothing ever gets done. They just keep grasping for straws and they appear to be favorable to victims, but they're not. And I don't think they ever will be."
O'Malley last month rebuked Francis for condemning alleged sex-abuse victims in Chile to "discredited exile" when the head of the Catholic Church suggested during a trip to Chile that anyone who would accuse Bishop Juan Barros of a cover-up was guilty of slander because they lacked "proof." O'Malley said the pontiff's words were "a source of great pain for survivors of sexual abuse by clergy or any other perpetrator."
"There is not one single piece of evidence. It is all slander. Is that clear?" Francis was quoted as saying of Barros. He later apologized, saying his words were "a slap in the face" to victims of sex abuse.
Hoatson, a former Catholic priest in New Jersey and one-time assistant headmaster at Catholic Memorial School in West Roxbury, said he's not surprised the pope reappointed O'Malley.
"He's the go-to guy in America. I think O'Malley's being put back in that position to keep the status quo, which means nothing's happening," Hoatson said. "It's almost like a chess game: They keep moving pieces around, but no one ever wins."