Providence's Fr. McGrath Allegedly Had Naked-Boy Photos: Police
By John Ferak
New Lenox Patch
February 19, 2018

https://patch.com/illinois/newlenox/providences-fr-mcgrath-wont-face-criminal-charges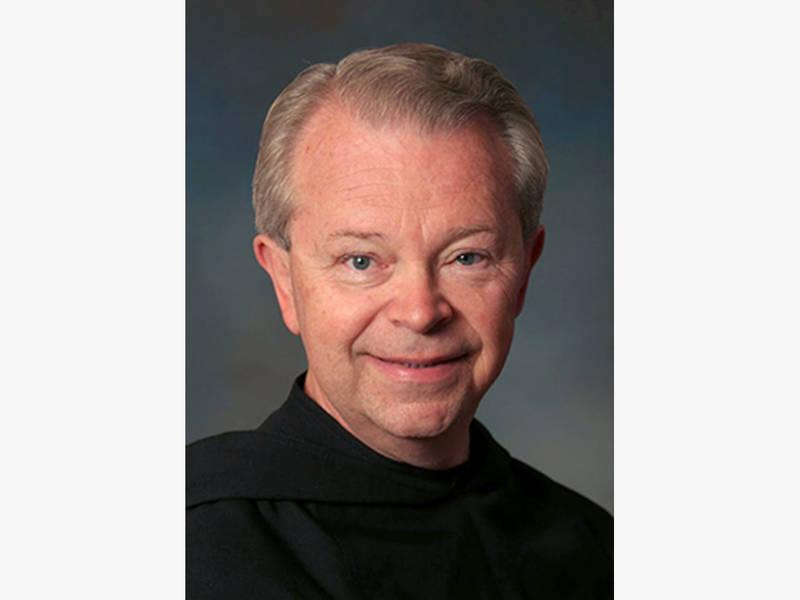 Police report obtained by New Lenox Patch via FOIA.
New Lenox Police told Patch on Friday that Father McGrath refused to cooperate with their investigation of him.
NEW LENOX, IL - Father Richard McGrath, who abruptly retired in December as president of Providence Catholic High School, will not face criminal charges regarding allegations involving his cell phone, New Lenox Police Chief Bob Sterba told Patch on Friday afternoon. New Lenox Police spent the past two months investigating McGrath, 71.
The Augustinian Catholic priest had served as either the high school principal or president of Providence Catholic since the mid-1980s. In December, Providence announced McGrath's retirement effective immediately and school officials removed all photos and biography material of Fr. McGrath from their school's website at that time.
New Lenox's police chief told Patch on Friday that McGrath refused to be interviewed by the New Lenox Police Department about the recent ongoing probe. McGrath also refused to provide the detectives with his cellular phone, the device that allegedly contained inappropriate images.
Patch obtained the entire 14-page police report surrounding the investigation of McGrath. According to the key events, on Dec. 8 a girl who was at a Providence High School wrestling match approached an adult affiliated with Providence Catholic. The adult told New Lenox Police how the girl "came back (and) she was visibly shaking." The adult asked the student "what was wrong and (the student) said that she had just seen Father Richard McGrath's phone, which he was looking at, and there was a naked boy on it," New Lenox Police reports state.
The student then relayed to the Providence staffer that "the boy was standing up with his hands down to his sides, was naked and she believed him to be 13 years of age," police reports state.
The student told the staff member that "as she was looking at the phone Father McGrath noticed her and put it away. (The student) stated that (she) believes Father McGrath saw her looking at his phone ... (the student) told (the staffer) "that she was afraid that she was going to lose her scholarship because Father McGrath had seen her looking at his phone and this scared her."
Sterba said he does not believe officials at Providence obstructed the police probe surrounding Father McGrath in any way.
"At this point, Father McGrath has refused to speak with us. Our burden of proof (in criminal court) is quite high. Unfortunately, all of the evidence that would have been found was on his phone, and we had insufficient evidence to obtain a search warrant."
Father McGrath also had retained a private criminal defense attorney. That attorney informed the New Lenox Police that "he does not think that phone will surface or ever turn up," New Lenox's Deputy Chief of Police Louis Alessandrini told Patch on Friday.
"Unfortunately, we never saw the contents of the phone or the images. It was a serious complaint, one that we took seriously and spent a significant amount of time investigating."
Sterba told Patch that Det. Sgt. Micah Nuesse and current Interim Providence Catholic President Father John "Merk" Merkelis confronted McGrath, face to face, at Providence High School, asking for access to McGrath's cellular phone, and he refused to give it to them.
Several days later, Detective Nuesse called McGrath on the phone and McGrath again refused to hand the phone over, referring the New Lenox police to his lawyer.
"We did ask for the phone twice, once with Father Merk," Sterba said.
The investigation was also slowed by the fact that the student who apparently saw inappropriate images on the priest's phone was initially reluctant to speak to the police. At least three weeks passed before the student agreed to be interviewed, Sterba said.
"It's a young person," the chief emphasized. "This was a huge event in their life. It was very confusing ... Three weeks passed before we were able to speak with this person ... All we had was hearsay. And we did not have sufficient evidence for probable cause to obtain a search warrant.
"We just can't seize people's property without due process," the chief explained.