Vatican probe of child sexual abuse begins in Chile
Santiago Times
February 19, 2018

http://santiagotimes.cl/2018/02/19/vatican-probe-of-child-sexual-abuse-begins-in-chile/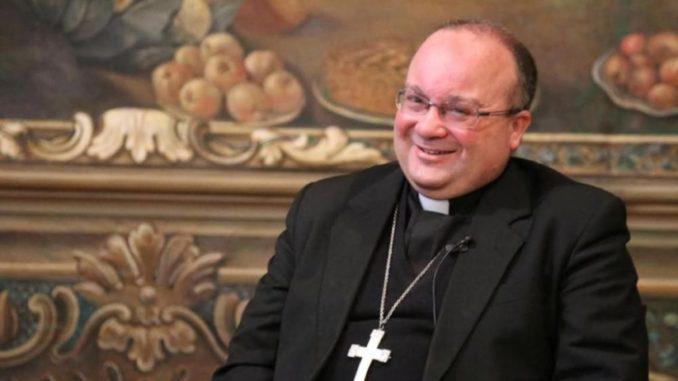 Scicluna opened the case with the testimony he heard in a parish in New York, from the Chilean journalist Juan Carlos Cruz, one of the victims.
The archbishop of Malta, Charles Scicluna, has begun the investigation ordered by Pope Francis to clarify whether Chilean bishop Juan Barros concealed the sexual abuse of minors committed by nearly 80 priests.
Scicluna opened the case with the testimony of Chilean journalist Juan Carlos Cruz, one of the victims of the influential Chilean priest Fernando Karadima who was accused of pedophilia and sentenced in 2010 by the Vatican to "A life of prayer and penance", he heard in a parish in the U.S. city of New York.
"It was a long, emotionally difficult meeting, but I am very happy to have been able to speak with Monsignor Scicluna, they behaved incredibly well and for the first time I feel they are listening to us," Cruz said in statements made in New York, broadcast by local media.
Cruz and other victims of Karadima accuse Barros of having been present when he abused them as pastor of a church in the exclusive community of El Bosque, in Santiago.
Barros, now bishop of Osorno (south) and harshly rejected by the laity of that Chilean city, admitted repeatedly to be a faithful follower of Karadima but denied covering up the atrocities he committed. Cruz revealed that during her testimony, Scicluna "had tears falling sincerely. He was not acting, you could see his compassion and empathy."
Barros was part of the homilies that the pope officiated during his visit to Chile last January, causing great controversy.
Before the mass he officiated in the city of Iquique (north), Francisco said that the accusations against Barros were "slander", but upon returning to the Vatican he apologized for his statements and later announced the investigation of the case.
Scicluna, 58, arrived in Chile on Monday to continue taking testimonies. He is considered one of the greatest experts in sexual crimes of the Church. He was in-charge of the investigation of sexual abuse committed by the Mexican Marcial Maciel, founder of the Legionaries of Christ.
In Chile, some 80 priests have been accused of sexual abuse of minors, according to the American NGO BishopAccountability.