Cardinal George Pell's lawyers denied access to more accusers' medical records
Australian Associated Press via The Guardian
February 20, 2018

https://www.theguardian.com/australia-news/2018/feb/21/cardinal-george-pells-lawyers-denied-access-to-more-accusers-medical-records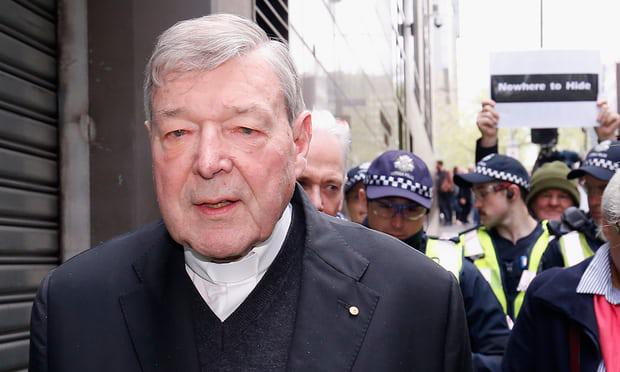 Cardinal George Pell will face a four-week committal hearing in March.
Photo by Darrian Traynor
Magistrate denies request for confidentiality reasons as Pell's legal team prepares defence against historical sexual offence charges
Cardinal George Pell's lawyers have been denied access to further complainants' medical records as they prepare his defence against historical sexual offence charges.
Pell, the highest-ranking Catholic official to be charged with sexual abuse, was not in the Melbourne magistrates court on Wednesday for a brief administrative update centred on requests for a variety of documents.
After last week denying the defence access to the complainants' medical records, magistrate Belinda Wallington ruled out another category of communications with medical practitioners for confidentiality reasons.
A number of outstanding issues connected to subpoenas will be discussed at a further update on Tuesday.
Pell, 76, is due to face a four-week committal hearing beginning on 5 March that will determine if he stands trial on historical sexual offence charges.
The former Sydney and Melbourne archbishop and Ballarat priest has taken leave from his position as Vatican treasurer to fight the charges.