PAEDOPHILE'S Victims Say Abuse Was Known of for Years
By Caroline O'Doherty
Irish Examiner
February 20, 2018

https://www.irishexaminer.com/ireland/paedophiles-victims-say-abuse-was-known-of-for-years-467363.html

Victims of paedophile basketball coach Bill Kenneally say they have evidence that gardai suspected him of abusing children at least eight years earlier than has been acknowledged to date.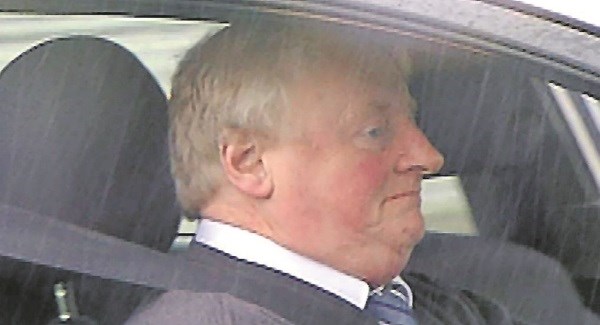 Bill Kenneally. File photograph.



They say officers who detained a child in Waterford over a juvenile matter in 1979 used the opportunity to ask him what he knew about Kenneally, who lived locally.

They also say they have learned that Kenneally was interviewed about an attack on a child in 1987 (for which he was not responsible) five months before the first formal complaint about him. Gardai say they knew nothing before this complaint.

They have called for the commission of inquiry agreed by the Government in the wake of Kenneally's conviction to begin without delay. Kenneally is appealing a 14-year term given in 2016 after he admitted 10 sample counts of indecently assaulting boys in Waterford between 1984 and 1987.

Justice Minister Charlie Flanagan has said an inquiry can not take place until criminal proceedings end.

A number of victims, who waived their anonymity, claimed this was a "cop out" and said the "substantial and systematic" cover-up of Kenneally's activities by State agencies, the Catholic Church and local people of influence should not be delayed any further.

Jason Clancy, one of the group, said the truth needed to come out.

"We are not here for ourselves anymore," said Mr Clancy. "This is about our children, this is about everybody's children. Any child, if something happened them, should be able to go into a garda station and tell their story and have it dealt with properly whoever the accused is and that is still absolutely not the case."

The group are supported by local Fianna Fail member Kieran Hartley, who called on party leader Micheal Martin to make a statement detailing what he knew about Kenneally and when he was made aware of it.

Bill Kenneally's cousin, former Fianna Fail TD and minister of state Brendan Kenneally, has admitted he was told of abuse allegations in 2002 but did not report the matter to gardai. Mr Hartley said the matter had brought Fianna Fail into disrepute.

Fianna Fail and the Department of Justice have been contacted for comment.