Judge Dismisses Baton Rouge Catholic Diocese, Priest from Lawsuit Involving the Confessional
By Joe Gyan
The Advocate
February 22, 2018

http://www.theadvocate.com/baton_rouge/news/courts/article_fe5badd6-17f7-11e8-80e4-a7dbeb3a7d13.html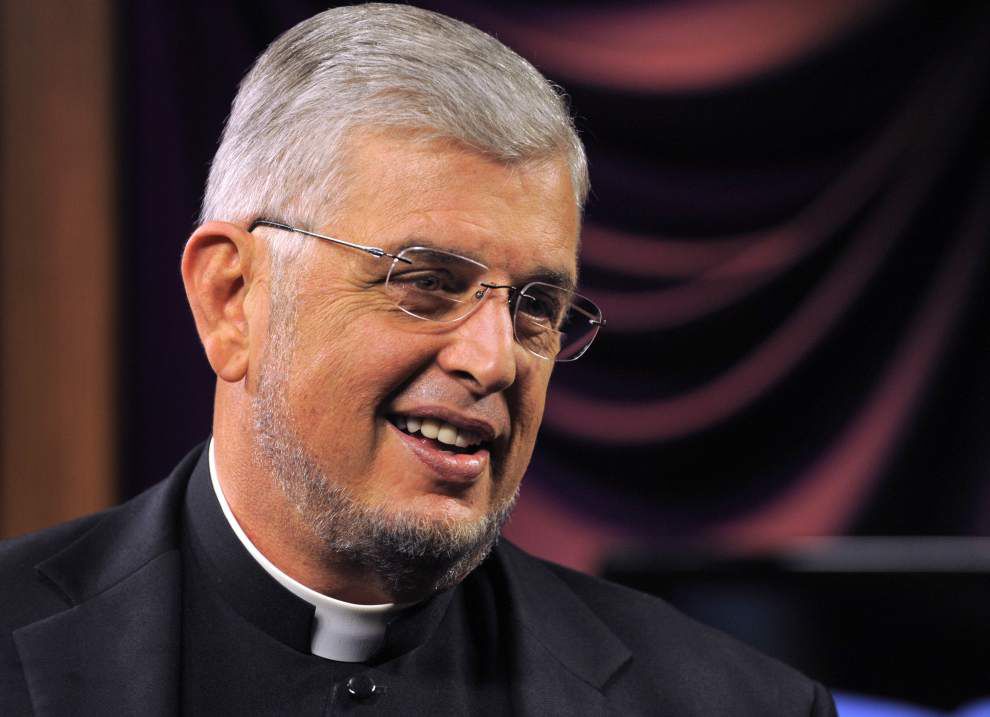 Advocate Staff Photo by Travis Spradling -- Father Jeff Bayhi smiles, in between segments being taped for his show 'A Closer Walk with Father Jeff Bayhi.' Bayhi pastors two churches and does the show, which was taping Thursday, June 14, 2012, in Catholic Life Television's studio in the Bishop Robert E. Tracy Center, at the Catholic Life Center.



The Catholic Diocese of Baton Rouge and one of its priests have been dismissed from a lawsuit that claimed a teenager confessed to him in 2008 that a church parishioner was sexually abusing her, but the priest did not stop or report the alleged abuse.

State District Judge Mike Caldwell signed an order Feb. 9 dismissing the diocese and Father Jeff Bayhi from the longstanding suit by Rebecca Mayeux and her parents, the diocese announced Thursday in a news release.

The judge's order came in response to a motion by Mayeux and her parents to dismiss their claims against Bayhi and the diocese, with each party bearing their own costs.

"The decision preserves the Seal and sanctity of the Confessional which the Church considers inviolable," the diocese's statement said.

In his order, Caldwell said the woman's rights against all other defendants are reserved. The suit also named the estate of George Charlet Jr., her alleged abuser. He died in 2009.

Brian Abels, who represents Mayeux and her parents, said Thursday the suit against the Charlet estate will continue. Abels added that the claims against the church and Bayhi have been resolved.

The judge's recent order followed his September ruling in which he said a jury cannot consider what the then-teen told Bayhi in confession.

A previous Louisiana Supreme Court ruling in the case had upheld the confidentiality of confession and the shielding of priests from being forced to testify about what they are told in confession.

The high court said "any communication made to a priest privately in the sacrament of confession for the purposes of confession, repentance, and absolution is a confidential communication … and the priest is exempt from mandatory reporter status."

Bayhi testified during court hearings in the case that he can neither disclose what is said in the confessional nor confirm that a confession took place. The Rev. Paul Counce, a Roman Catholic canon lawyer and pastor of St. Joseph Cathedral in downtown Baton Rouge, also testified in the case that the breaking of the seal of confession by a priest is grounds for automatic excommunication of the priest.

Abels had argued that Mayeux was not seeking absolution from Bayhi when she spoke with him. He also argued Bayhi had a duty under Louisiana's mandatory reporter laws dealing with sexual abuse allegations to report what he heard.