Meghan Markle Says Women "Don't Need Help to Find Their Voice" As She Urges Royals to Harness Time's up and Me Too Campaigns
By Hannah Furness
The Telegraph
February 26, 2018

https://www.telegraph.co.uk/news/2018/02/28/meghan-markle-excited-joins-harry-william-kate-set-royal-charitable/

Meghan Markle says women 'don't need help to find their voice' as she urges Royals to harness Time's Up and Me Too campaigns

The Prince and Ms Markle undertook their first official speaking engagement with the Duke and Duchess of Cambridge at a forum to discuss their Royal Foundation, the umbrella organisation which coordinates their charity work.

In a public Q&A, they were invited to lay out their plans for the future as Ms Markle brings her considerable experience in the charity sector to Britain.

Asked about her work campaigning on gender equality issues and women's empowerment, she said of the sector: "You'll often hear people say, 'you're helping women find their voices'.

"I fundamentally disagree with that because women don't need to find a voice: they have a voice. They need to feel empowered to use it and people need to be encouraged to listen.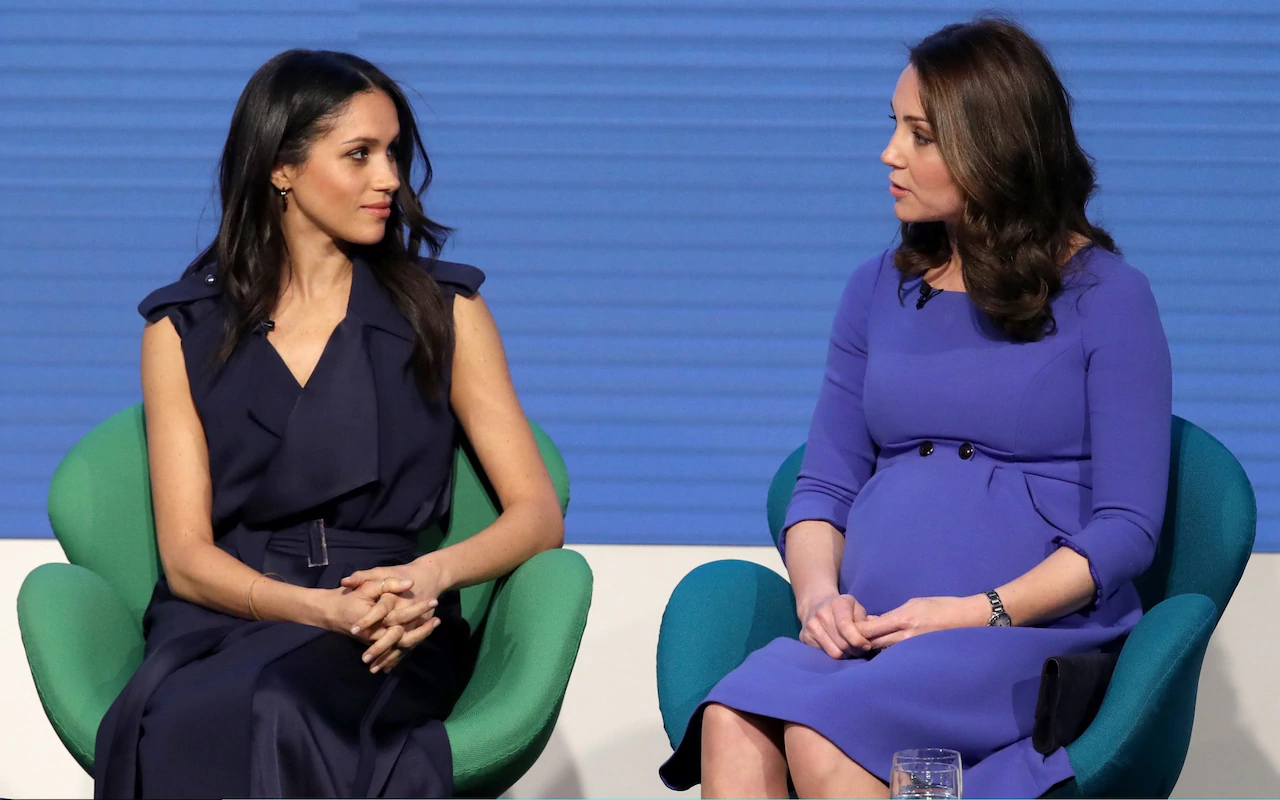 Meghan Markle sits next to her future sister-in-law, the Duchess of Cambridge CREDIT: CHRIS JACKSON /GETTY



"I think right now in the climate we are seeing so many campaigns, I mean Me Too and Time's Up, there is no better time than to really continue to shine a light on women feeling empowered and people really helping to support them, men included in that.

"It makes such a tremendous difference."

Making a small concession to her wedding planning at the prompting of Prince Harry, she added: "So I guess we wait a couple of months and then we can get the ground running. We can multitask, that's fine!"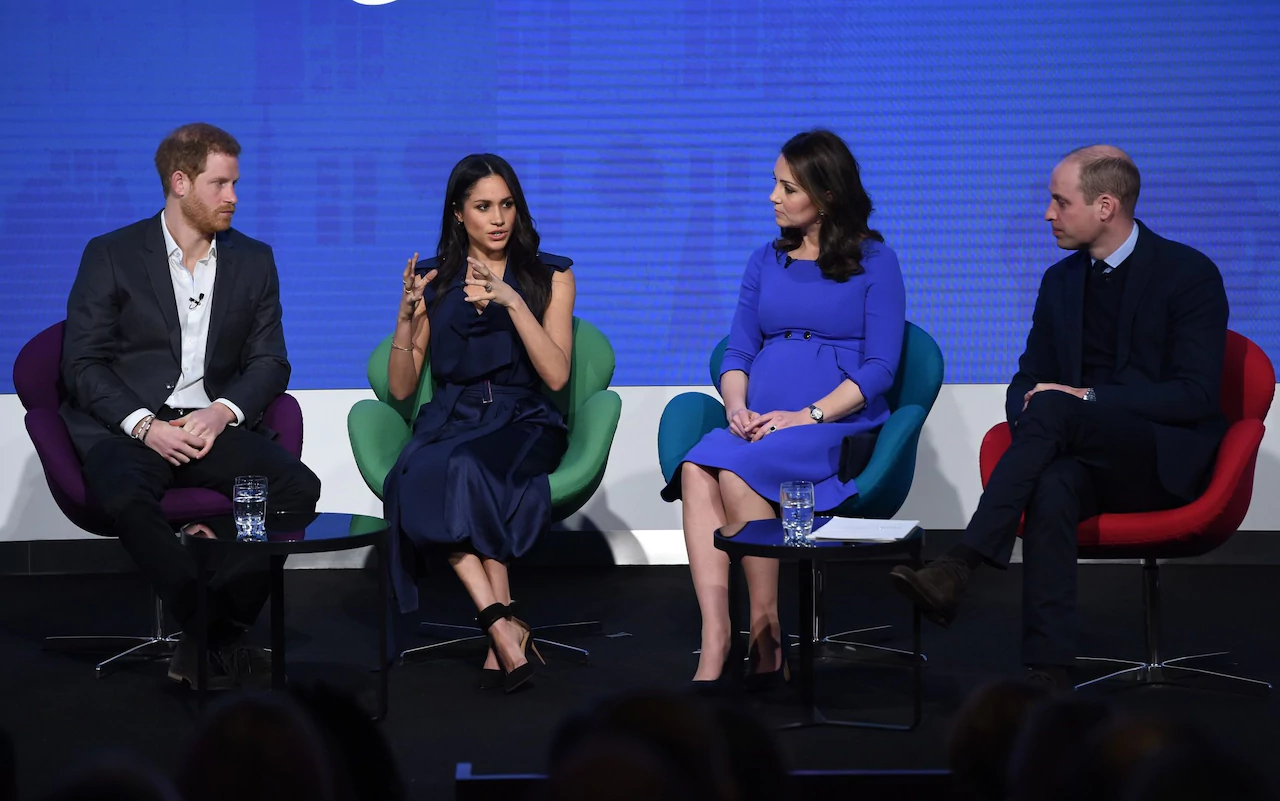 Prince Harry, Meghan Markle and the Duke and Duchess of Cambridge attend the first annual Royal Foundation Forum CREDIT: EDDIE MULHOLLAND FOR THE TELEGRAPH



Referencing global anti-sexual harassment movements MeToo and Time's Up will be seen as a significant moment for Ms Markle, who has long campaigned for equality issues but is now faced with the restrictions of the Royal Family in avoiding statements that could be construed as political.

The Duchess of Cambridge had faced pressure to wear black to the Baftas in support of Time's Up ten days ago, instead choosing to tread a tactful line in dark green with a black ribbon.

Their differing approach is likely to reflect both their natural personalities and their differing public positions, with Prince Harry and Ms Markle enjoying considerably more freedom than the Duke and Duchess, a future king and queen.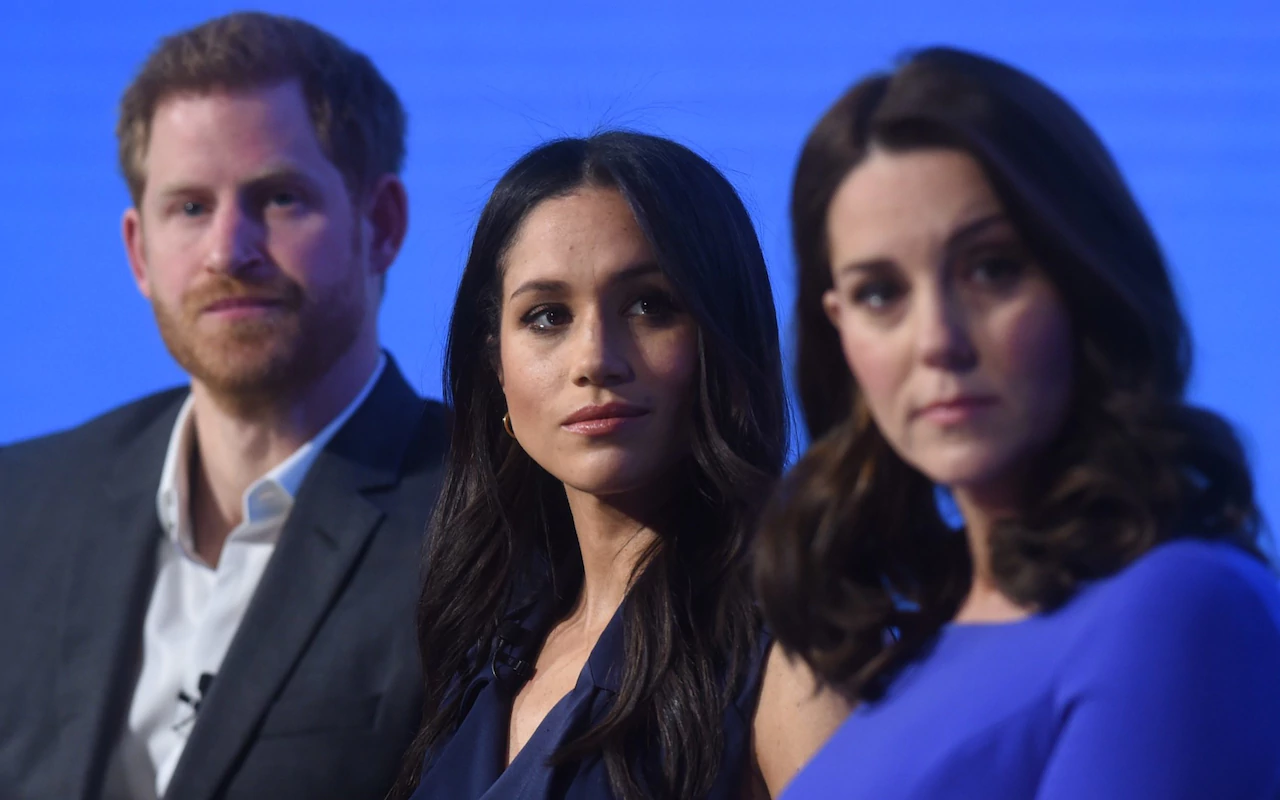 Meghan Markle sits between Prince Harry and the Duchess of Cambridge on stage in London CREDIT: EDDIE MULHOLLAND FOR THE TELEGRAPH



All four made an affectionate appearance on stage, appearing united in their approach to their work. The Duke told an audience he and his wife were "particularly happy to be at our first Royal Foundation event with Meghan".

The Duchess,who is expecting her third child in April, turned to smile warmly at her future sister-in-law, jokingly offering her a personal round of applause.

The foursome also poked fun at the perils of working together, with Prince Harry admitting plans for their mental health campaign Heads Together were drawn up "on the back of a fag packet" with family disagreements coming "so thick and fast" they cannot keep track.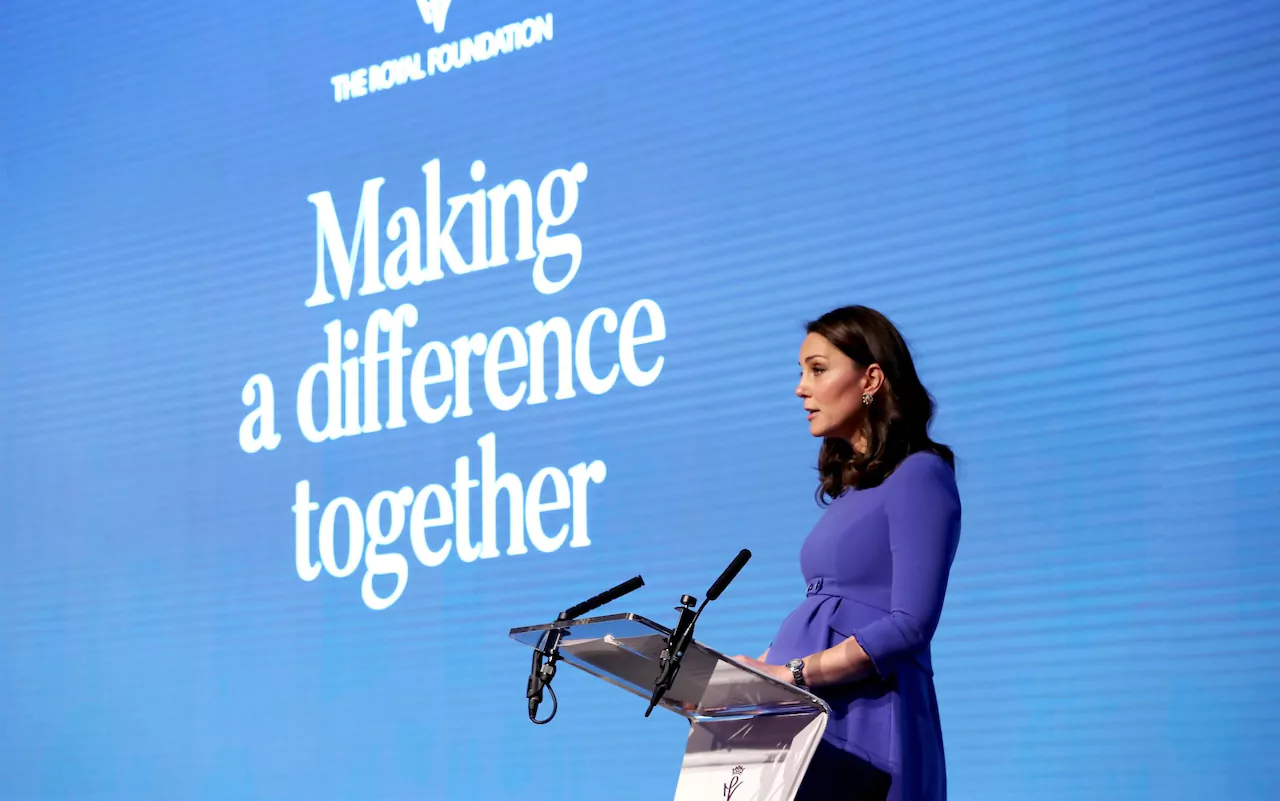 The Duchess of Cambridge delivering her speech CREDIT: CHRIS JACKSON /GETTY



"Working as family does have its challenges of course it does," Prince Harry said, to laughter. "We're stuck together forever now."

Ms Markle said each of the four brought their own perspectives to issues, adding: "If everyone's thinking the same way how are you going to push the envelope, how are you really going to break through in a different sort of mindset?"

She said her previous charity work had taught her of the benefits of "really small grass roots organisations where you can see a higher level of impact, in my opinion because there's a lot less red tape", along with an umbrella organisation like the Foundation to raise their profile.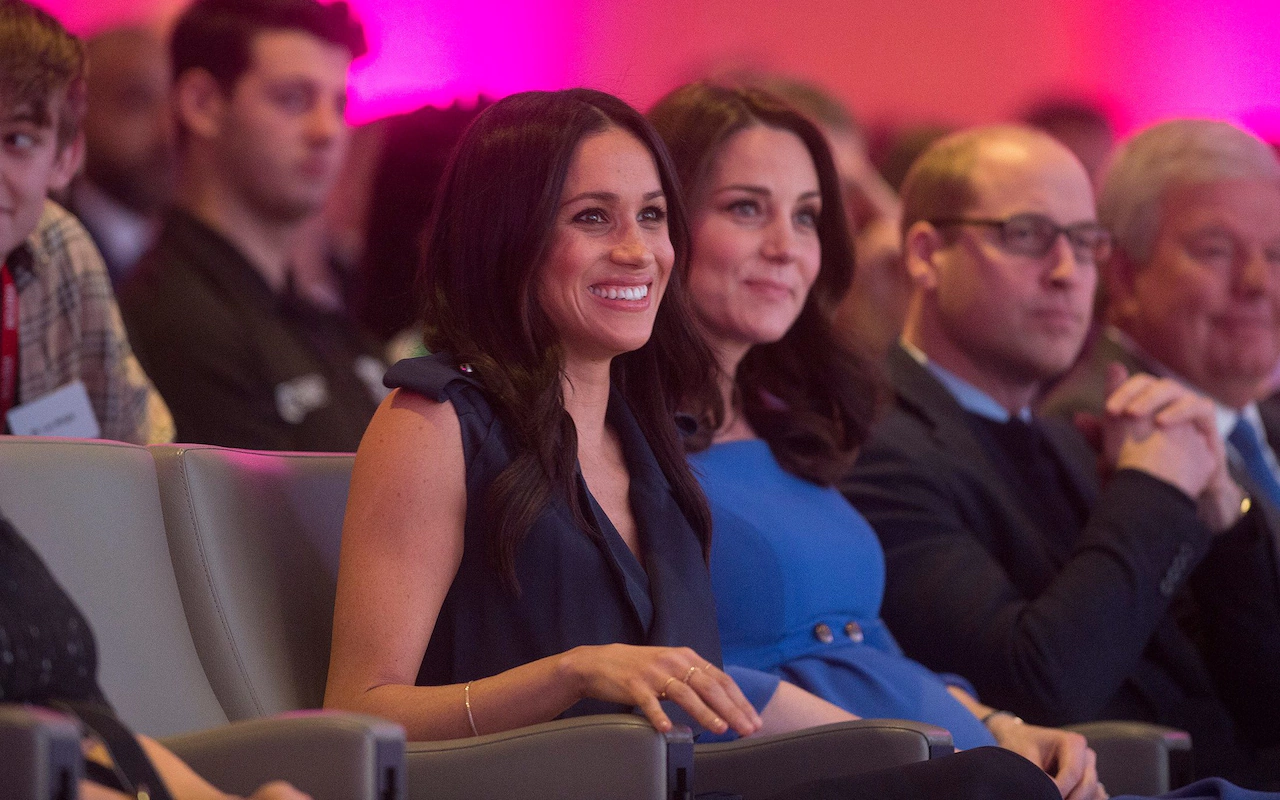 Meghan Markle and the Duchess of Cambridge watch panellists at the Royal Foundation Forum CREDIT: EDDIE MULHOLLAND FOR THE TELEGRAPH



In a a series of three speeches, the Duke, Duchess and Prince Harry each laid out their vision for how the younger generation of the Royal Family would conduct their charity work, in an era so different from that of the Queen or the Prince of Wales.

Saying they would utilise social media to spread their message further, and harness diversity to find a broad base of young leaders, the Duke explained they would not seek "quick wins" but "strive to make a long and lasting difference".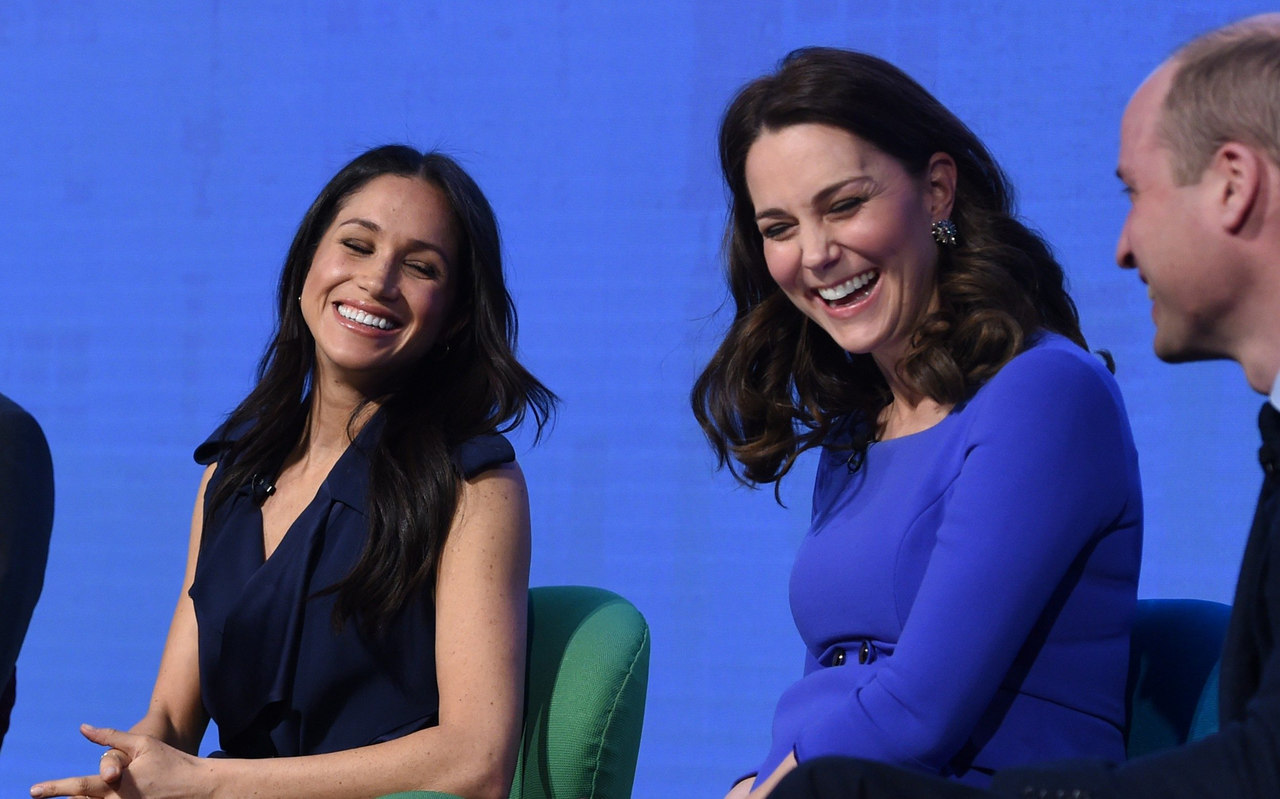 Meghan Markle and the Duchess of Cambridge share a joke CREDIT: EDDIE MULHOLLAND FOR THE TELEGRAPH



"Since our roles are lifetime roles, our commitment to the work we do through The Foundation is genuinely long-term," the Duchess said.

"It is an unusual and privileged position to be in, but I do think this long-term view will ultimately help us make a difference in the areas that we care so passionately about."

Ms Markle will formally become the fourth patron of The Royal Foundation following her wedding to Harry on May 19.

Under the theme Making A Difference Together, the event in central London is showcasing programmes run or initiated by the Royal Foundation such as Heads Together, the Invictus Games, and United For Wildlife.

Launched in 2011, the foundation was set up by William and Harry as the main vehicle to pursue their charitable and philanthropic interests.