Bishop Barros testifies before abuse cover-up investigation
The Associated Press
February 26, 2018

http://www.catholicherald.co.uk/news/2018/02/26/bishop-barros-testifies-before-abuse-cover-up-investigation/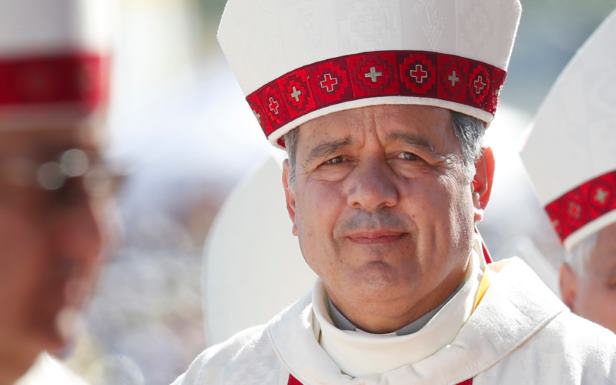 Bishop Barros
The bishop is accused of witnessing and covering up abuse. He denies the claims
The Chilean bishop accused of covering up sex abuse by a paedophile priest has testified before a Vatican mission looking into the allegations, a priest involved in the interviews said Friday.
Bishop Juan Barros has been among those interviewed by the team, said Fr Jordi Bertomeu, who has been handling recent interviews in the investigation. But he did not say when the interview occurred, or whether Bishop Barros appeared voluntarily or was summoned.
Bishop Barros has been accused by survivors of witnessing and ignoring the abuse of young parishioners by Fr Fernando Karadima, who was removed from ministry and sentenced to a lifetime of "penance and prayer" in 2010.
Bishop Barros has denied knowing of the abuse.
The investigation is being led by Maltese Archbishop Charles Scicluna, who was released from a hospital earlier in the day after undergoing gallbladder surgery.
Before being hospitalised Tuesday, he had started his interviews with victims and others opposed to the Pope's appointment and support of Bishop Barros.
The Chilean Catholic bishop's conference said that Archbishop Scicluna will extend his visit until Wednesday and that he will continue conducting the interviews with Fr Bertomeu.