"We Are So Very, Very Sorry for the Pain of the Abuse"
By Aaron Besecker
Buffalo News
March 1, 2018

http://buffalonews.com/2018/03/01/buffalo-bishop-to-address-priest-sex-abuse-allegations/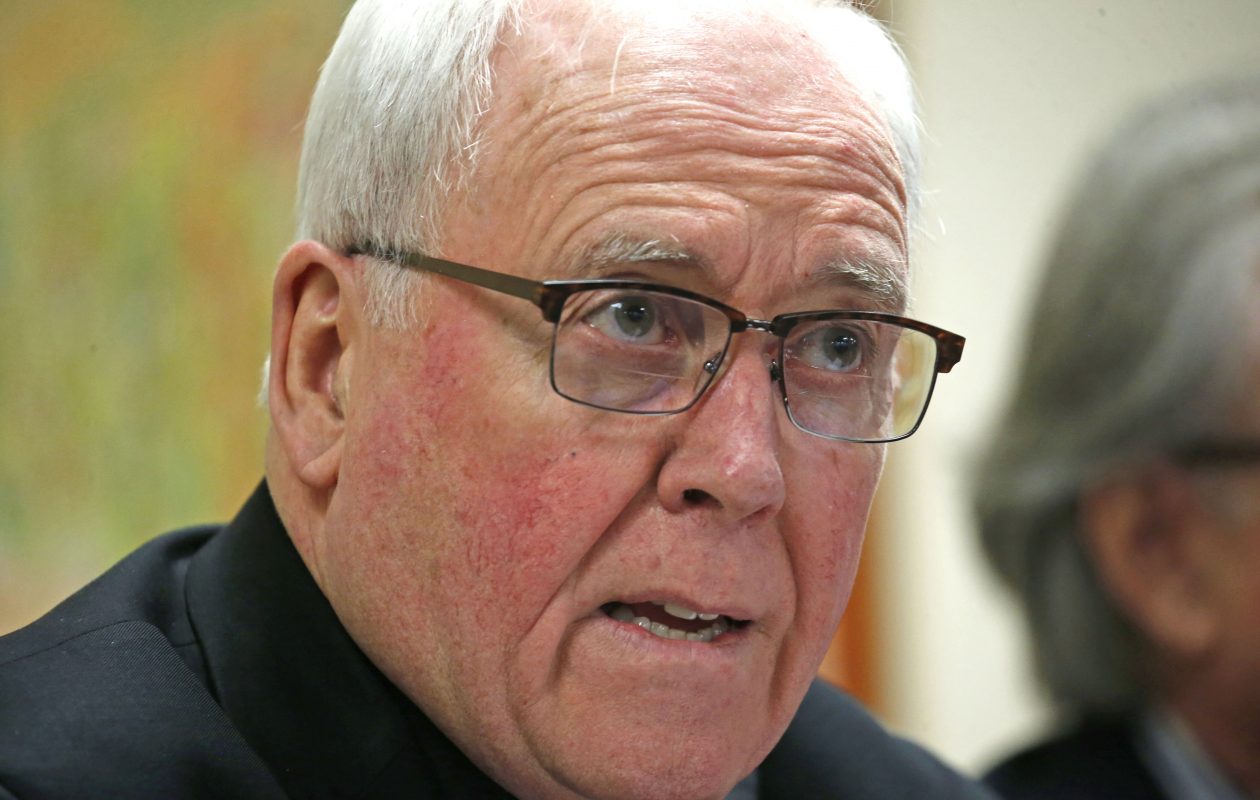 Buffalo's Bishop Richard J. Malone apologizes for past sexual abuse by priests in the Buffalo diocese during a press conference on Thursday, March 1, 2018. (Robert Kirkham/Buffalo News)



Days after a retired priest admitted sexually abusing "probably dozens" of teenage boys, the Catholic Diocese of Buffalo on Thursday said it was taking steps to compensate other victims while attempting to address the pain its inaction has caused.

During an afternoon news conference at the Catholic Center downtown, officials announced the creation of a fund to settle claims of alleged sex abuse against clergy in the diocese, a move officials said promotes healing and would offer closure to victims.

"We are so very, very sorry for the pain of the abuse that has happened to you," Bishop Richard J. Malone said during the news conference, addressing victims. "We're sorry. I'm sorry. And we want to do everything we can going forward, reaching out to you who have come to us in the past."

The announcement about the new program came two days after retired priest Norbert F. Orsolits admitted to The Buffalo News he sexually abused "probably dozens" of teenage boys in the late 1970s and early 1980s. But officials said the program had been in the works for months.

In announcing the new "independent Reconciliation and Compensation Program," the diocese also:

Said that in the last 20 years, it has paid out about $1.2 million to people who claimed to be sexually abused by clergy.

Said that since about 2005, it has received as many as 20 sexual abuse complaints against priests. That's on top of the 93 complaints made against 53 clerics between 1950 and 2004, which church officials have previously disclosed.

Confirmed it sent Orsolits to a psychological treatment facility in Canada after allegations were made that he abused someone under 17.

Malone said that there were allegations made against Orsolits, but not dozens. Terrence M. Connors, a local attorney representing the diocese, said the reason Orsolits was sent to a psychiatric facility in Canada called Southdown was because of an abuse allegation by a minor.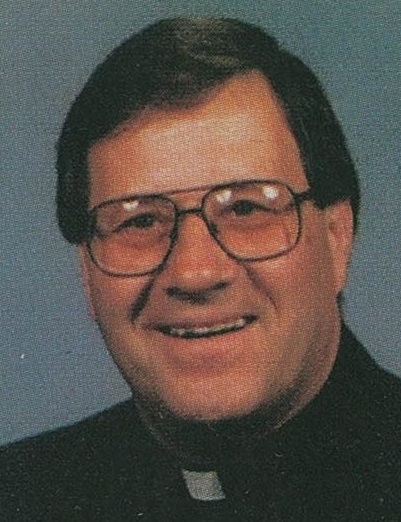 The Rev. Norbert F. Orsolits, from the 1995 Priests' Pictorial Dictionary by the Diocese of Buffalo.



Michael F. Whalen Jr., 52, on Tuesday accused Orsolits of sexually abusing him at Orsolits' cottage in Springville during a ski outing in 1979 or 1980.

Orsolits, who the diocese barred in 2003 from performing priestly duties, told The News that he did not recall Whalen.

The diocese has not yet answered specific questions about Whalen's allegations against Orsolits, but it issued a written statement Tuesday that said, in part: "Since 1990, the Diocese of Buffalo has had policies to address sexual abuse. Every complaint that we receive is addressed pursuant to a protocol that is designed both to protect children and to respond to victims."

Orsolits, now 78, was Whalen's parish priest at St. John Vianney in Orchard Park when the alleged abuse occurred. Orsolits worked in numerous parishes in the Buffalo area between 1965 and 2003.

At least 19 priests who worked in the Buffalo area have been publicly accused of inappropriate sexual conduct in recent decades, according to News archives.

The program announced Thursday is designed to address those claims. Connors said letters would be going out immediately to people who have made claims of abuse to the diocese in the past. He said the process under the new program would start with claims made to the diocese. Judges who will administer the program will have the final say and the diocese would be unable to appeal, he said.

The diocese will fund the program with self-insurance liability and investment fund reserves. Malone said the diocese will also consider selling property, if needed, in order to fund the program.

When asked what diocesan property might end up being sold, Malone said there would be "no sacred cows."

It won't use donations to Catholic Charities or past donations to the "Upon This Rock" campaign, he said.

The fund will be administered by State Supreme Court Justice Jerome Gorski and former Supreme Court Justice and former Erie County Surrogate Judge Barbara Howe. Gorski and Howe will have the final say regarding claims and the diocese would be unable to appeal, Connors said.

The program will offer financial settlements to those abused as children. The diocese said it was starting to send out letters Thursday to those who have previously brought claims of abuse.

Anyone who has not filed a claim prior to Thursday is asked to call 716-895-3010. More information is available at buffalodiocese.org/ircp.

Claimants would have 60 days to accept or reject a proposed settlement. The diocese recommends any claimant talk to an attorney before signing away any rights, Connors said.

People who are offered settlements will not be required to sign any type of confidentiality agreement, he said, meaning claimants would be free to talk about their cases. The diocese also said it does not have the authority to modify or reject any individual determination on a claim made by the administrators.

Other dioceses have created similar programs for clergy sex abuse victims. The New York Archdiocese started one in 2016, while the Diocese of Syracuse announced earlier this month it was establishing such a fund.

"We're doing this now because I know it's the right thing to do," Malone said. "The victims and our church in Western New York cannot move forward until the pain of the past is properly addressed."