Twin Cities Archdiocese bankruptcy drags on, taking a toll on all parties involved
By Jean Hopfensperger
Star Tribune
March 03, 2018

http://www.startribune.com/twin-cities-archdiocese-bankruptcy-drags-on-taking-a-toll-on-all-parties-involved/475743253/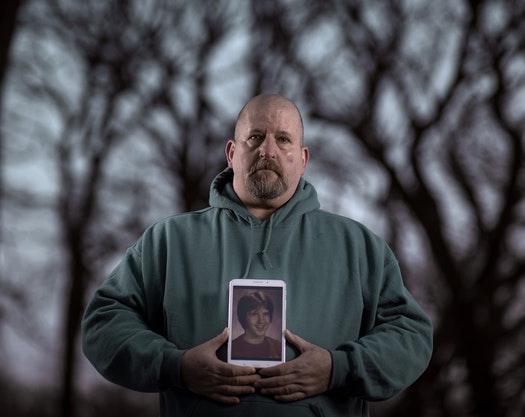 "First there was the sex abuse. Then years of coverup. Then the archdiocese fought against us in the Legislature. Now it's three years with no settlement. What kind of message does that send?" said David Lind, with a photo of himself at 14.
Photo by Jerry Holt
Victims and parishes in Twin Cities archdiocese dwell in uncertainty as bankruptcy drags on
David Lind has waited three years for justice.
But the bankruptcy of the Archdiocese of St. Paul and Minneapolis still drags on — entering its fourth year with no settlement in sight and no relief for Lind and more than 400 other men and women who claim they were abused by local priests when they were children and teenagers.
The case is now on track to be one of the longest archdiocese bankruptcies in the nation, and the protracted dispute is placing mounting strains on all parties involved.
"First there was the sex abuse," said Lind, an altar boy in St. Paul Park in the 1960s. "Then years of coverup. Then the archdiocese fought against us in the Legislature. Now it's three years with no settlement. What kind of message does that send?"
Catholic leaders, for their part, worry that the battle is sapping the church's ability to carry out its core missions of youth education, support for the needy and pastoral care for the Twin Cities' estimated 800,000 Catholics.
"It's a cloud over the archdiocese's head that prevents it from focusing on the work it historically has done," said Brian Short, a prominent Catholic who had served on an archdiocese task force on clergy sexual misconduct.
"Everyone involved in this process has to ask themselves, 'Why is this still going on?' "
Meanwhile, legal costs keep climbing. Recent documents show they now exceed $17 million, or nearly as much as the archdiocese's entire operating budget for last year.
Fees for victims' attorneys, which typically consume one third of a settlement, could run $30 million to $40 million, U.S. Bankruptcy Judge Robert Kressel wrote in a recent memorandum.
Fifteen dioceses and archdioceses have declared bankruptcy in recent years, according to Bishops Accountability, a national database tracking clergy abuse. Only the Milwaukee diocese's case lasted more than four years; San Diego wrapped things up in seven months. Most cases were settled within a year or two, said University of Minnesota law Prof. Christopher Soper.
"This is a long time for any bankruptcy case," Soper said. "It's an especially long time for an archdiocese bankruptcy case."
And it shows no sign of concluding soon. In December, the judge rejected competing reorganization plans submitted by the archdiocese and abuse victims. Both sides were ordered back to mediation.
In addition, the veteran mediator slated to lead this newest round of negotiations, Arthur Boylan, submitted his resignation in January. A new mediator has stepped in.
At least seven abuse survivors have died since filing claims against the archdiocese, according to Kressel, and dozens more are approaching their 70s or 80s.
"It seems inevitable that as this case drags on ... more people will die," Kressel wrote in a recent memorandum.
Representatives for the archdiocese and the victims declined to comment on the obstacles, but insist they are working to reach a timely, fair settlement.
"We're not looking backward, we're looking forward at what needs to be done," said Tom Abood, chairman of the archdiocese finance council. "The archdiocese cannot continue to afford the crushing cost of bankruptcy. That's money that could go to victims."
Mike Finnegan, an attorney representing the victims' committee, said now is the time for change.
"Overall there's a lot of blame to go around," said Finnegan. "It's time for the archdiocese to honor its promise to put the survivors first. It's time for insurance companies to honor their insurance agreements. It's time for us and the survivors to do everything in our power to reach a fair resolution."
The archdiocese filed for bankruptcy protection in January 2015, following a flood of clergy abuse lawsuits made possible by the Minnesota Child Victims Act, which temporarily extended the statute of limitations for such claims.
At first, prospects for a swift settlement looked good. Just a few months earlier, victims' attorney Jeff Anderson and archdiocese officials had held a news conference to announce a historic agreement to jointly create an "action plan" to protect clergy abuse victims. The goodwill was evidenced by warm handshakes.
But that soon eroded. Eventually the archdiocese proposed a reorganization plan that included a fund of at least $155 million for the abuse survivors who filed claims in court — an average of roughly $390,000 per victim. It also included a court order preventing victims from filing future lawsuits against the parishes and insurers involved.
A competing plan filed by the survivors' committee called for the archdiocese to boost its own contributions to the victims' fund, from $15 million to at least $80 million, and hammer out tougher insurance settlements.
Several factors may have stalled the process. The court agreed to review the two competing reorganization plans, which meant that for at least a year both parties concentrated on creating their own version of a fair settlement instead of focusing on mediation.
Archdiocese attorneys have also argued that this is a complicated case, involving settlements with multiple insurance companies, parishes and more than 400 claims.
Meanwhile, everyone involved is paying a price for the delays. Many parishes remain uncertain over whether they will be held liable for abuse committed by their former priests. The abuse survivors, once hopeful the church would show some repentance, are frustrated and often angry.
Lind is among those sitting in the courtroom during the hearings. He feels the archdiocese has forgotten what happened under its watch. He was one of at least a dozen boys sexually abused in the 1960s and 1970s by former priest Tom Adamson, a known sex abuser who was simply moved to other parishes.
Lind said he still relies on a therapy dog because of the trauma. When he attended his father's funeral last year — the first time he had set foot inside a church in decades — he said he couldn't concentrate on his father's memory "because I was just trying not to freak out."
Chuck Zech, a professor of church finance at Villanova University and a St. Paul native, said the long delays are unnecessary. Similar cases have been resolved in mediation with similar players — the church, parishes, insurers, victims — so that both sides "should know what to expect."
"It's not like we're on uncharted ground," Zech said.
Now all parties are back to the negotiating table. A new mediator, Paul Van Osselaer of Austin, Texas, has begun flying in for talks.
Soper believes a new mediator could be beneficial.
"There's so much entrenchment now," he said. "To get a new person could give the parties a chance for a reset, a chance to drop some of the baggage that they've been dragging."
Contact: hopfen@startribune.com