Saginaw Bishop Encourages Victims to Come Forward after Sexual Abuse Allegations
By Michael Kransz
MLive
March 6, 2018

http://www.mlive.com/news/saginaw/index.ssf/2018/03/bishop_encourages_victims_to_c.html

In the wake of a Freeland priest charged with sexual assault, the bishop for the Catholic Diocese of Saginaw has encouraged victims to come forward, and he expressed his solidarity with the parish where the priest ministered.

"I have publicly expressed my commitment, on behalf of the Diocese of Saginaw, to cooperate fully with law enforcement in this most serious matter," Bishop Joseph Cistone said. "In the meantime, we encourage any victims to come forward to the civil authorities in charge of this investigation."

Cistone gave those remarks over the weekend at St. Agnes church, where 71-year-old Rev. Robert DeLand Jr. preached until he was charged last week with sexually assaulting a man and a teen.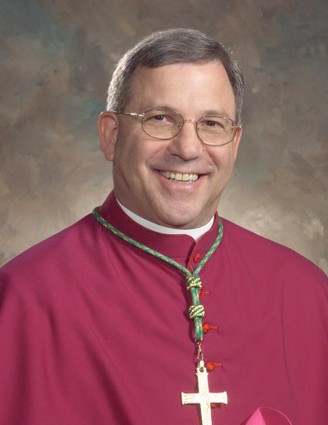 Bishop Joseph R. Cistone



Cistone, who is battling lung cancer, began his remarks apologizing to the crowd for his voice, according to a transcript of the speech.

He told those gathered that the allegations against DeLand were the "first indication we had of this issue involving Father Bob."

"On one hand, I know the good that Father Bob has done for so many people throughout his years of priestly ministry," Cistone said. "However, being made aware of these allegations, like many of you, my emotions have moved back and forth from compassion, sadness and concern to anger, betrayal and a sincere desire for justice."

DeLand, a longtime area priest, was charged Feb. 26 with three felonies on accusations he sexually assaulted a 21-year-old man and 17-year-old boy in his Saginaw Township condominium.

Since his arrest, nearly half a dozen more people have told investigators stories of alleged sexual abuse, attempted or otherwise, at the hands of DeLand, Tittabawassee Township Detective Brian Berg previously said.

The Catholic Diocese of Saginaw, where DeLand has worked in a variety of roles and parishes since his ordainment in 1973, denies any knowledge of past sexual assault accusations against the pastor.

Erin Looby Carlson, a spokesperson for the Catholic Diocese of Saginaw, said the diocese has received two allegations since DeLand was arrested.

One parent of an alleged victim told the diocese about "sexual misconduct" by DeLand, Carlson said. The victim is no longer a minor, and they were told to contact police, she said.

The diocese also received an allegation over email about "sexual misconduct" by other priests in the diocese, she said. DeLand was not mentioned. Carlson said the email was reported to police.

After DeLand was charged, the diocese placed him on administrative leave and forbade him from working or posing as a priest until the criminal case concludes.

Among the tips pouring into the Tittabawassee Police Department are allegations of sexual abuse by five to six other area clergymen, Berg previously said. If the allegations are verified, an official investigation will launch, the detective said.

Carlson said the diocese reports allegations to police if a minor comes to them with claims of sexual assault.

If the alleged victim is not a minor, the diocese "strongly encourages" the person to report it to police themselves, Carlson said. The diocese will make a report, too, unless the alleged victim requests them not to or if the alleged offender is dead.

She advised victims to contact police or the diocese.

Anyone with information about DeLand or other tips is asked to call Tittabawassee Township police at 989-695-9623 or Saginaw Township police at 989-791-7226.

DeLand's next court appearance is March 12 for a pre-examination conference.

He remains released from custody on GPS tether. Because he's court-ordered to have no contact with anyone under 21, he is prohibited from going on school properties and attending church functions.