Diocese: Priest charged with sex crimes was cleared in 2005
CBS News
March 09, 2018

https://www.cbsnews.com/news/diocese-priest-charged-with-sex-crimes-was-cleared-in-2005/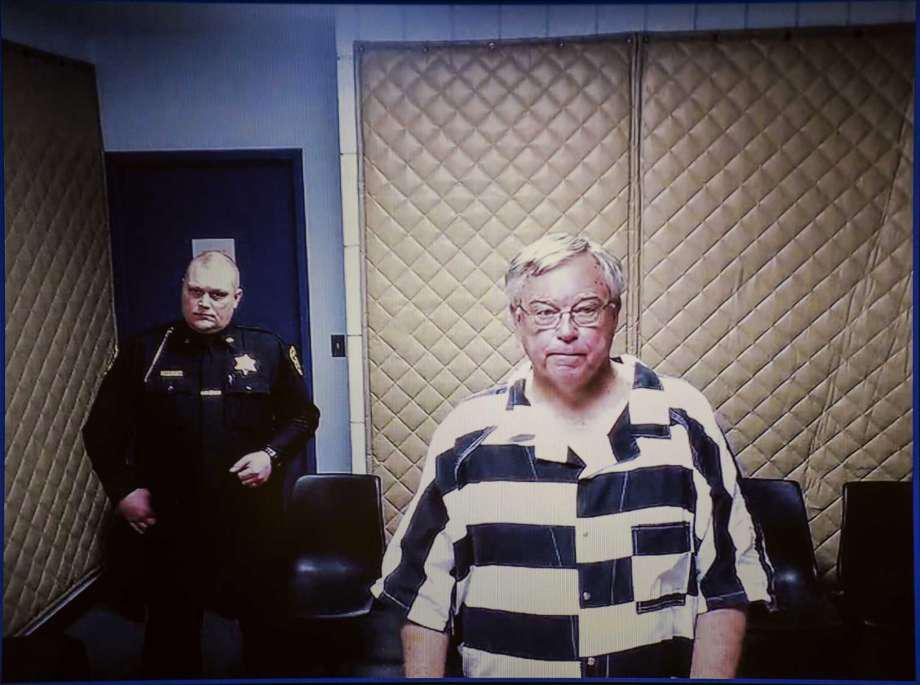 Roman Catholic priest Robert Deland is arraigned Monday, Feb.26, 2018 via video from the Saginaw County Jail in the courtroom of Saginaw County District Judge M. Randall Jurrens in Saginaw, Mich.
Photo by Jacob Hamilton
The Catholic Diocese of Saginaw says a Michigan priest who recently was charged with sex crimes was cleared following a 2005 investigation into suspicion of possible molestation.
The diocese released the update Thursday about 71-year-old Rev. Robert DeLand of St. Agnes Church in Freeland. CBS affiliate WNEM reported last month that Deland was accused of sexual assault in August of 2017 at his home on Mallard Cove in Saginaw Township, according to Det. Brian Berg with the Tittabawassee Township Police Department. A police investigation began that November.
The station reports that five complaints have been filed against Deland since then, including claims of giving alcohol to a minor, sexual assault, illegally purchasing and possessing Ecstasy, and gross indecency.
The diocese initially said that to the best of its knowledge DeLand previously hadn't faced "accusations of priestly misconduct."
But following further review, the diocese found that a person in 2005 reported that she wondered whether DeLand in the 1970s might have molested her brother, who died in 1993. The diocese says church officials and the family agreed the suspicion was unfounded after an investigation.
Police say they've received other complaints since DeLand's arrest. A new law enforcement task force is investigating.