Priest who abruptly left St. Mary's in Batavia named in sex abuse scandal as Diocese releases 42 names
By Scott Desmit
Daily News
March 20, 2018

http://bit.ly/2DNQOa4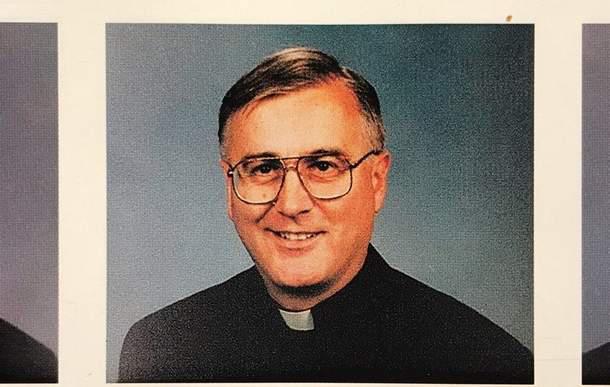 Becker
Four days after The Buffalo News detailed sexual assault allegations against a priest who abruptly left a Batavia parish in 2002 and the priest's denial, the Diocese of Buffalo has released his name, along with 41 other priests accused of sexually abusing children.
Father Donald Becker's name was on that list. Becker left St. Mary's Church in Batavia in 2002, "because of a medical leave of absence," the Diocese said at the time.
Last week, The Buffalo News featured an article about three men who accused Becker of sexually assaulting them when they were children, including at a camp Becker owned in Java, Wyoming County.
Becker denied the allegations to the paper. He is retired and lives in Florida, according to the article.
The Diocese has seen increasing pressure to release the names of all its priests who have been accused of sexually abusing minors. A press release was sent about 11 Tuesday morning, giving the names of "diocesan priests who were removed from the ministry, were retired or left ministry after allegations of sexual abuse of a minor in the Diocese of Buffalo since 1950," said George Richert, director of communications.
About half of the men on the list are dead.
For Becker, he had not been publicly named until this past week. His abrupt departure left the community stunned and many at the time believed it had to do with sexual abuse allegations, though that was never verified or publicized.
Becker served in many parishes before Batavia, including in West Seneca, Orchard Park, Hamburg and Buffalo.
The year Becker was removed from Batavia, 2002, was the same year the Boston Globe published results of an intensive investigation detailing the Catholic Church's coverup and the extent of abuse by priests.
The list of 42 priests, with dates of their deaths in parenthesis:
John R. Aurelio (2009)
Donald W. Becker
David M. Bialkowski
Robert J. Biesinger (2012)
James H. Cotter (1991)
Donald S. Fafinski
Douglas F. Faraci
Fred G. Fingerle (2002)
Michael R. Freeman (2010)
Joseph P. Friel (1995)
Mark M. Friel
Thomas G. Gresock
John P. Hajduk
Michael J. Harrington (1989)
Brian M. Hatrick
James F. Hayes (1988)
Louis J. Hendricks (1990)
J. Grant Higgins (2016)
Francis T. Hogan (2010)
Fred D. Ingalls
Florian A. Jasinski (1983)
Gerald C. Jasinski
Richard P. Judd (1988)
Timothy J. Kelley
Thomas L. Kemp
Richard J. Keppeler (2011)
John D. Lewandowski (1982)
Bernard M. Mach (2004)
Loville N. Martlock (2014)
Thomas J. McCarthy
Basil A. Ormsby (1997)
Norbert F. Orsolits
Martin L. Pavlock
Roy K. Ronald (2013)
Joseph E. Schieder (1996)
Gerard A. Smyczynski (1999)
James A. Spielman
Chester S. Stachewicz
Edward J. Walker (2002)
William G. Ward (2008)
William F. J. White (2016)
Robert W. Wood.
Last week, Jeff Anderson & Associations law firm of Minnesota, released the names of 13 priests in the Diocese. Six, Ingalls, Jasinski, Biesinger, Mach, Martlock and Orsolits, all have ties to Genesee and Wyoming counties.
Contact: SDESMIT@BATAVIANEWS.COM