Another Former Local Priest Accused of Abuse, This Time by a "John Doe"
By Michael Mroziak
WBFO
April 4, 2018

http://news.wbfo.org/post/another-former-local-priest-accused-abuse-time-john-doe

A New Jersey-based organization which has brought forth victims of alleged sexual abuse by priests within the Roman Catholic Diocese of Buffalo has introduced yet another accuser. Only this time, unlike other recent accusers, the person raising the charge is maintaining his anonymity.

Robert Hoatson, a former Catholic priest who now heads the sexual abuse advocacy group Road to Recovery had the alleged victim waiting to speak via smartphone. John Doe, as he identified himself, now lives in the Washington D.C. area and claims that around 1981, he was molested by Father Joseph Rappl while hearing his confession at St. Peter's Church in Lewiston.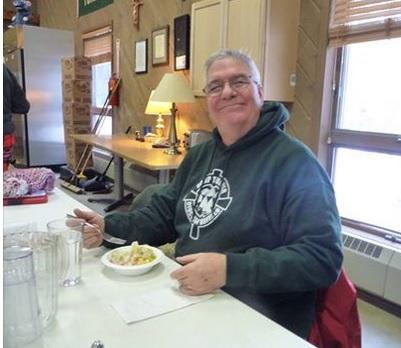 Father Joseph Rappl formerly served in the Diocese of Buffalo and was, on Thursday, publicly accused for the first time of sexual abuse by a former altar boy who is identifying himself only as "John Doe." The alleged incident, according to the accuser, happened around 1981 at St. Peter's Church in Lewiston.



"He was someone that my parents had over for dinner. he was taking me cross-country skiing. He had taken me on the village Christmas walks," John Doe stated. "I was at the church on a day when there wasn't a service at the time I was there. I had asked to have a confession and after the confession, he sexually abused me."

John Doe says he and another altar boy were later invited by Rappl to go fishing at his cabin. When asked why he has not revealed his identity, John Doe replied there's a stigma with being a victim. He's only now finding the courage to speak out.

"I spent 15 years working as an educator and I worked with numerous families that had survived this horrendous crime," he said. "I don't feel that society really is very fair in terms of how people move forward."

Rappl, according to records provided by Hoatson, served at St. Peter's Church from 1979 until 1982. He then transferred to St. Catherine of Siena in West Seneca, where he served from 1983 to 1985 and then moved to St. Mary's Church in Holley from 1986 until 1989. Rappl also served as a military chaplain from 1990 until 1999.

According to a LinkedIn account, Rappl identifies himself as a married priest living in the Raleigh-Durham area of North Carolina. WBFO was unsuccessful in attempts to contact him by telephone.

Hoatson was asked about the risk of putting forth an anonymous accusation against a priest who previously has not been accused of wrongdoing. WBFO asked him specifically about his vetting process.

"I was whistleblowing way back when I was a religious brother," he replied. "I can sit with somebody for about 20 minutes and determine whether they're for real or not. It's a knack, it's like any other profession. You tend to know it. But, when a person begins to describe what happened to them, one of the statements you say to yourself is 'who would make this up?'"

WBFO reached out to the Diocese of Buffalo for comment on the latest accusation lodged against a former member of its clergy. A spokesman replied they neither deny nor confirm accusations and continue to encourage individuals to contact their Victim Assistance Coordinator at (716) 895-3010.