Catholic deacon suspended after arrest
By Peter Smith
Pittsburgh Post-Gazette
April 11, 2018

http://www.post-gazette.com/local/washington/2018/04/11/Catholic-deacon-Rosendo-Dacal-suspended-arrest-internet-Pittsburgh-All-Saints-Parish/stories/201804110183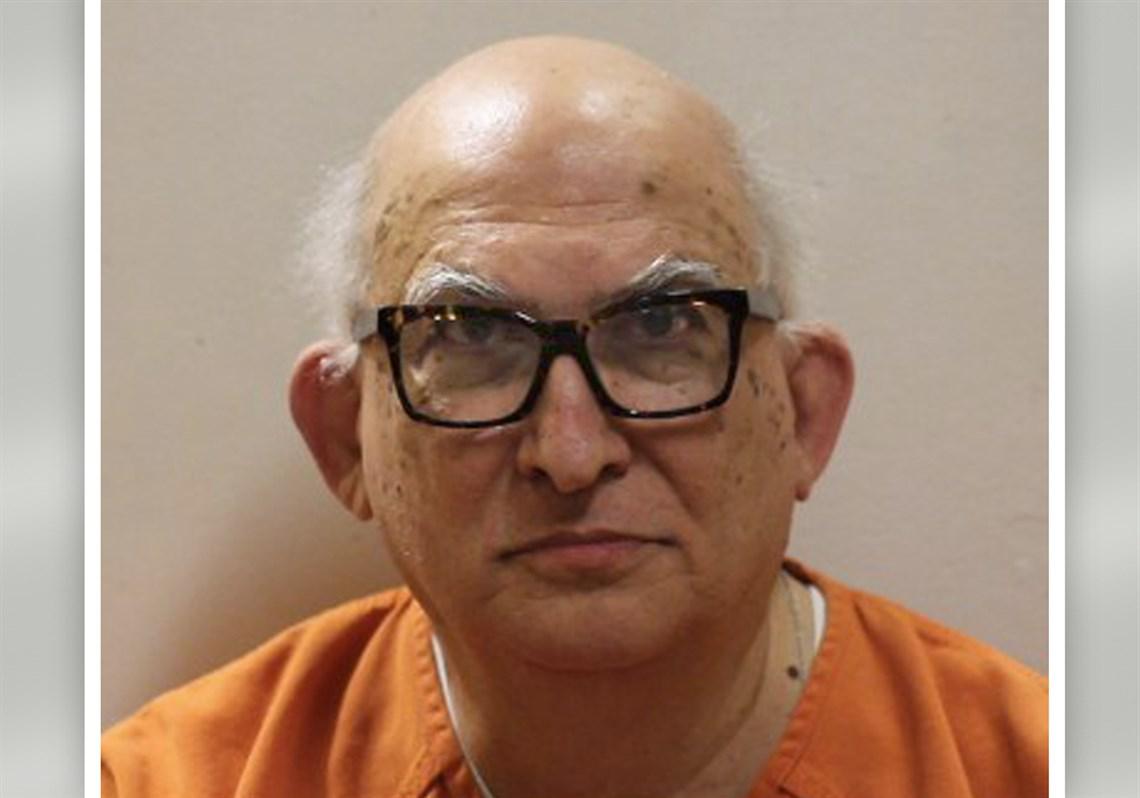 The Roman Catholic Diocese of Pittsburgh has suspended a deacon after he was arrested Tuesday on charges including unlawful contact with a minor after he allegedly sent and solicited obscene images from an undercover police officer posing as a 14-year-old boy.

Rosendo F. Dacal, 73, of McCandless, was arraigned late Tuesday, according to Magisterial District Court records in Washington County, where the police investigator is based.

Mr. Dacal was immediately suspended from his positions as a chaplain at the Allegheny County Jail and on staff at All Saints Catholic Parish in Etna, according to Bishop David Zubik. The jail, where he worked as a contractor, has revoked his security clearance, said spokeswoman Amie Downs.

"The charges against Deacon Dacal are disturbing," Bishop Zubik said in a statement. "I have pledged to civil authorities the full cooperation of the Diocese of Pittsburgh in their investigation. We had no previous knowledge of his alleged activities."

There is no indication the conduct had anything directly to do with his ministry, but the diocese will be sending a letter to All Saints parishioners, asking them to come forward if they have any relevant information or concerns about his conduct. And the diocese reported the matter to Allegheny County authorities, Bishop Zubik said..

Mr. Dacal has, since 2011, been a permanent deacon — a type of Catholic clergy open to married men. Deacons preach, preside at baptisms and weddings and conduct some other ministries. Unlike priests, deacons cannot preside at Mass.

Mr. Dacal faces felony charges that include unlawful contact with a minor involving obscene and other sexual materials and performances; and criminal use of a communication facility. He is also charged under a subsection of state law on child sexual abuse involving computer or photo depictions of a sex act.

Mr. Dacal was arrested by North Strabane Officer Gary Scherer, who is also a member of the Pennsylvania Internet Crimes Against Children Task Force. In an affidavit, Officer Scherer said he posed as a 14-year-old boy on a chat site in December. He said he was contacted by an adult male who, in the ensuing months, solicited nude photos, exposed his own genitals via one-way video and asked crude, sexually explicit questions.

Officers obtained search warrants for Internet providers which led them to Mr. Dacal's address in McCandless. With the help of local police and additional warrants, they seized his laptop computer and retrieved information corroborating it was used in the communications with the decoy teen, according to Mr. Scherer's affidavit.

Mr. Dacal was released Wednesday on $10,000 bond and scheduled for an April 16 preliminary hearing before Magisterial District Judge Jay Weller.

"It's a tragedy, it really is," Bishop Zubik said. "Given especially his background of having been assigned to the country jail as well." On Holy Thursday last month, Mr. Dacal accompanied Bishop Zubik on the latter's visit there, where the bishop washed inmates' feet for the annual re-enactment of one of Jesus' last recorded acts.
Contact: petersmith@post-gazette.com