How the Saginaw Catholic Diocese Sex Abuse Investigation Unfolded
By Heather Jordan
MLive
April 16, 2018

http://www.mlive.com/expo/erry-2018/04/348f6e082c225/how_the_saginaw_catholic_dioce.html

It was a busy week for the Catholic Diocese of Saginaw that culminated with an announcement of five additional priests who have been accused of sexual abuse and the naming of an independent delegate to oversee the ongoing investigation for the church.

On Friday, April 13, the Most Rev. Joseph R. Cistone, Bishop of Saginaw, announced that Michael Talbot, the chief judge at the Michigan Court of Appeals, would essentially serve as spokesman and point-person for the church with regards to the investigation.

Cistone hopes bringing Talbot on signals a "fresh start" for the diocese.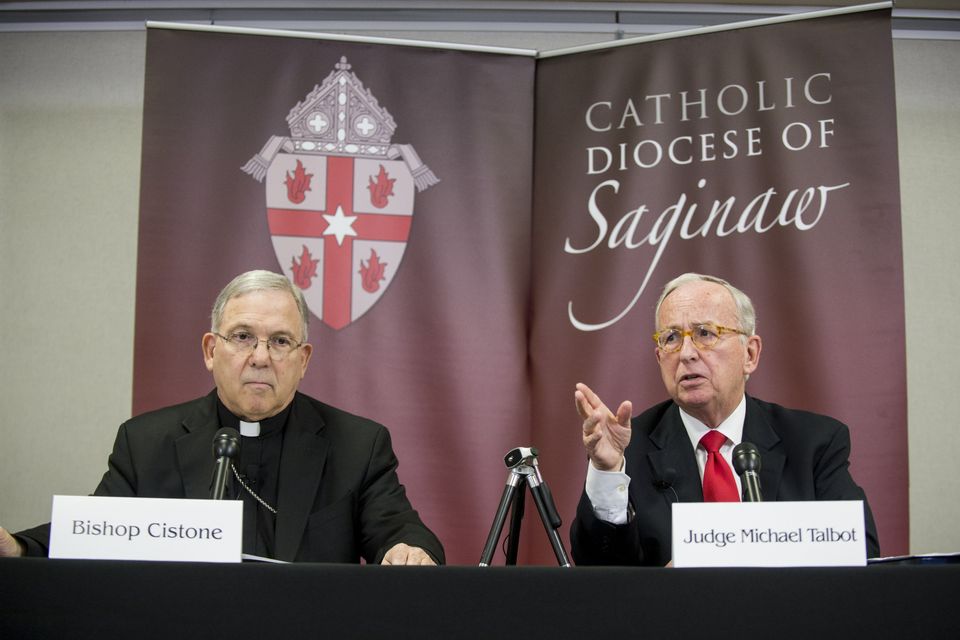 Jacob Hamilton | MLive.com



"It's my sincere hope that this will bring renewed courage to victims and their families to come forward with a fuller expectation of fairness, justice and healing," Cistone said during Friday's press conference.

Talbot is retiring April 25 after 40 years on the bench. He said he'll act independently in his new role, for which he will not take a salary.

"I don't need a salary and I will not take one," he said. "This is an opportunity to serve."

Watch a video of the full press conference here.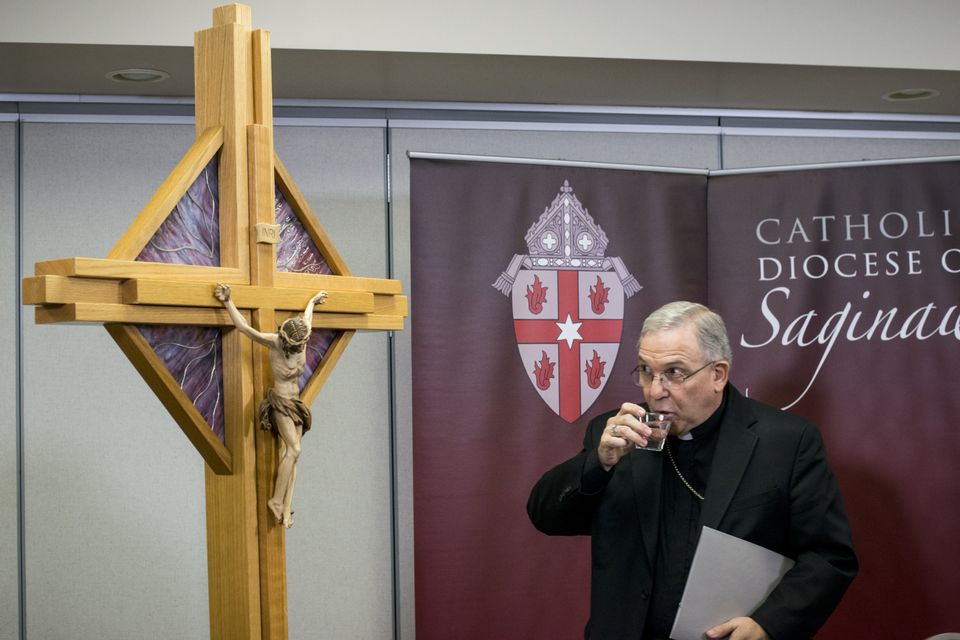 Jacob Hamilton | MLive.com



Cistone, who was baptized and grew up in the Italian parish community of Our Lady of Consolation in Philadelphia, was appointed Bishop of Saginaw in 2009 by Pope Benedict XVI.

Pope Pius XI established the Catholic Diocese of Saginaw on Feb. 26, 1938. It now includes 6,955 square miles across Arenac, Bay, Clare, Gladwin, Gratiot, Huron, Isabella, Midland, Sanilac, Saginaw and Tuscola counties.

Here's a timeline of events leading up to Friday's announcement: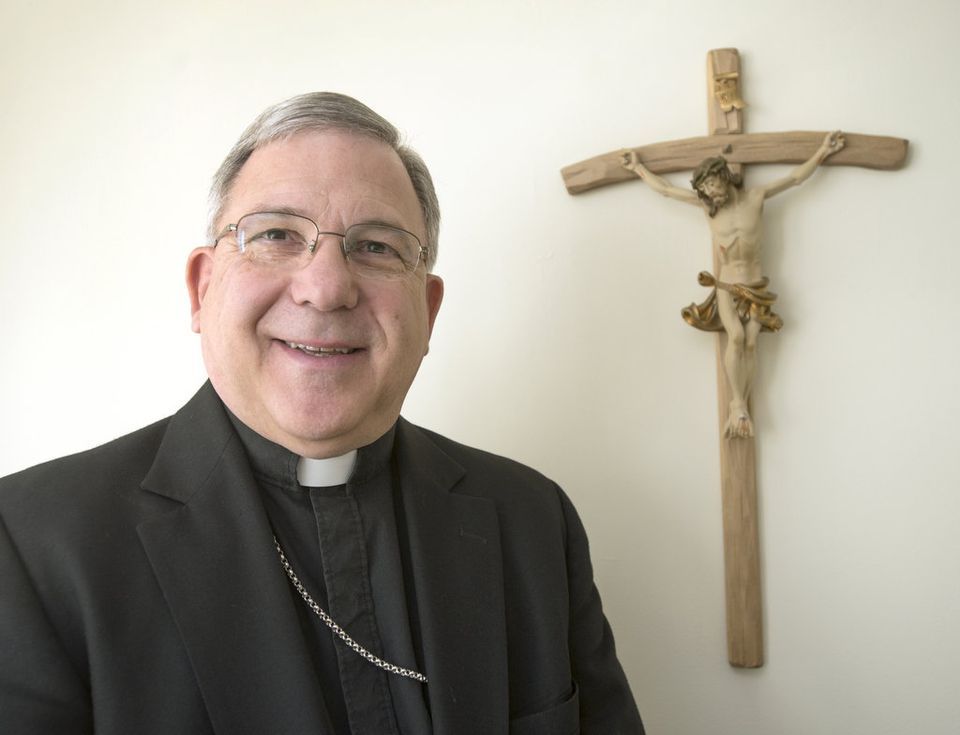 Jeff Schrier | MLive.com file



2009

In May 2009, Pope Benedict XVI appointed Cistone as bishop of the Saginaw Diocese. Two months later, Cistone was installed as the sixth bishop of Saginaw at St. Stephen Catholic Church in Saginaw.


2012

A lawyer accused Cistone of misleading a grand jury by not acknowledging that he witnessed the shredding of documents that contained the names of priests suspected of child molestation in 1994, while he was serving as a church official in the Philadelphia area. Cistone never faced any criminal charges in that case.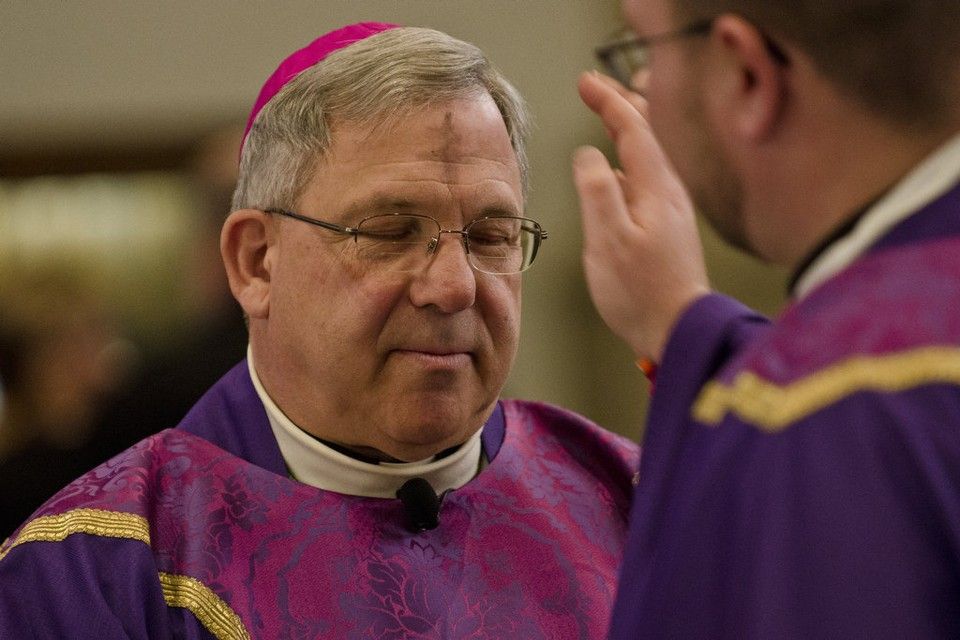 Jeff Schrier | MLive.com file



Feb. 1, 2018

Cistone sent a letter to his priests and diocesan leaders informing them he had been diagnosed with lung cancer, according to the Catholic News Agency. The diagnosis followed a series of tests Cistone submitted to after suffering a persistent cough since September.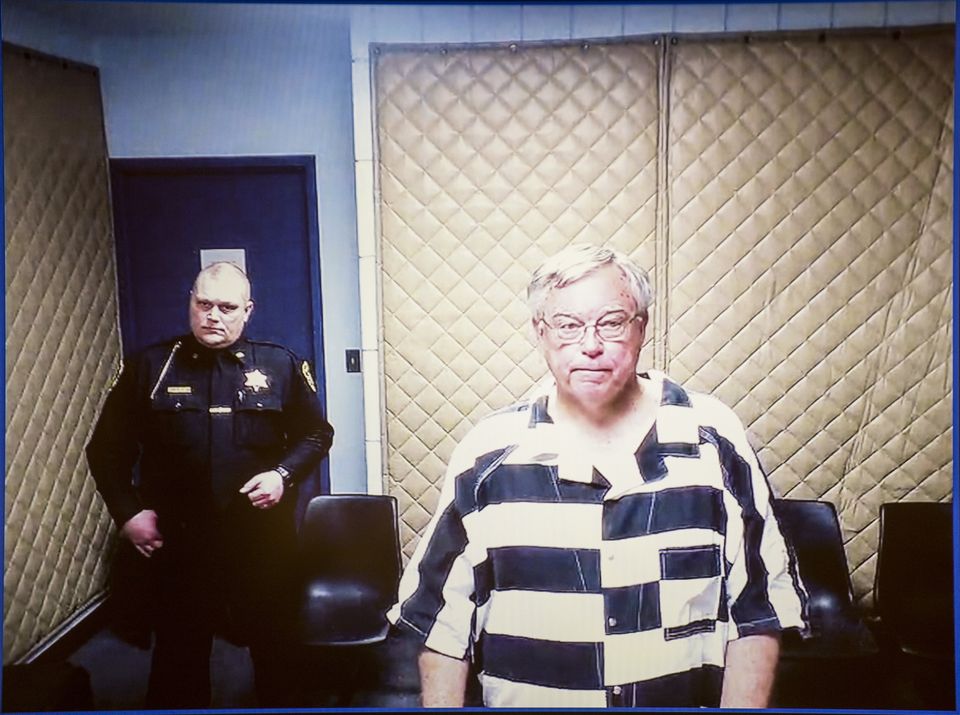 Jacob Hamilton | MLive.com



Late February 2018

The Rev. Robert DeLand, 71, known as "Father Bob," was arraigned by Judge M. Randall Jurrens on one count of attempted second-degree criminal sexual conduct/personal injury, one count of second-degree criminal sexual conduct and a count of gross indecency between male persons, all felonies.

DeLand was arrested Feb. 25, after conducting Mass at St. Agnes Church in Freeland and renewing the vows of a couple who had been married 25 years, according to people who were there.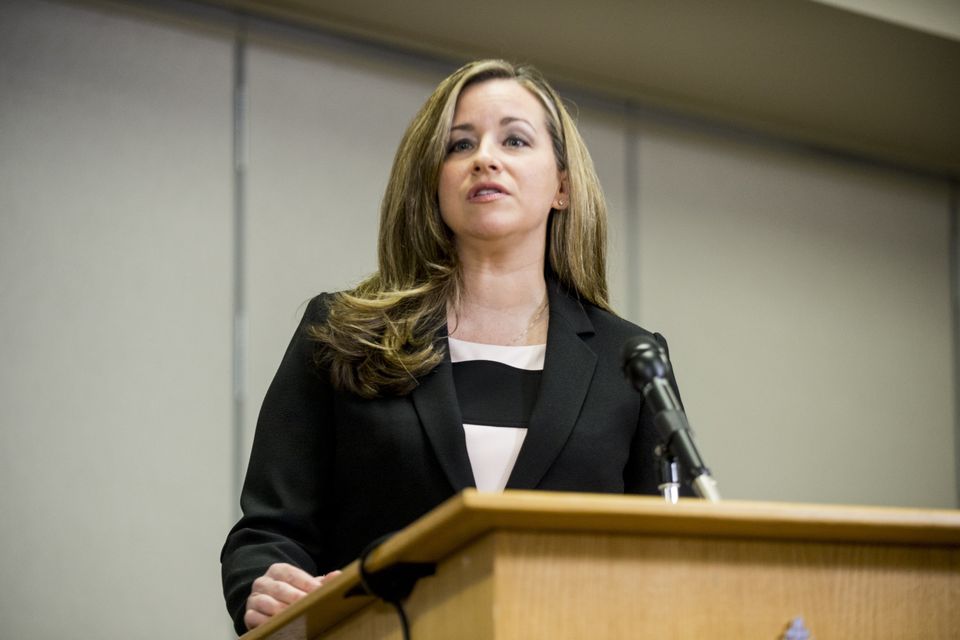 Jacob Hamilton | MLive.com



March 1, 2018

Diocese officials announced Cistone forbade DeLand from wearing his clerical attire, presenting himself as a priest in public or performing ministry until the conclusion of his criminal case.

In this photo, Erin Looby Carlson, communications director for the Catholic Diocese of Saginaw, speaks at Friday's press conference.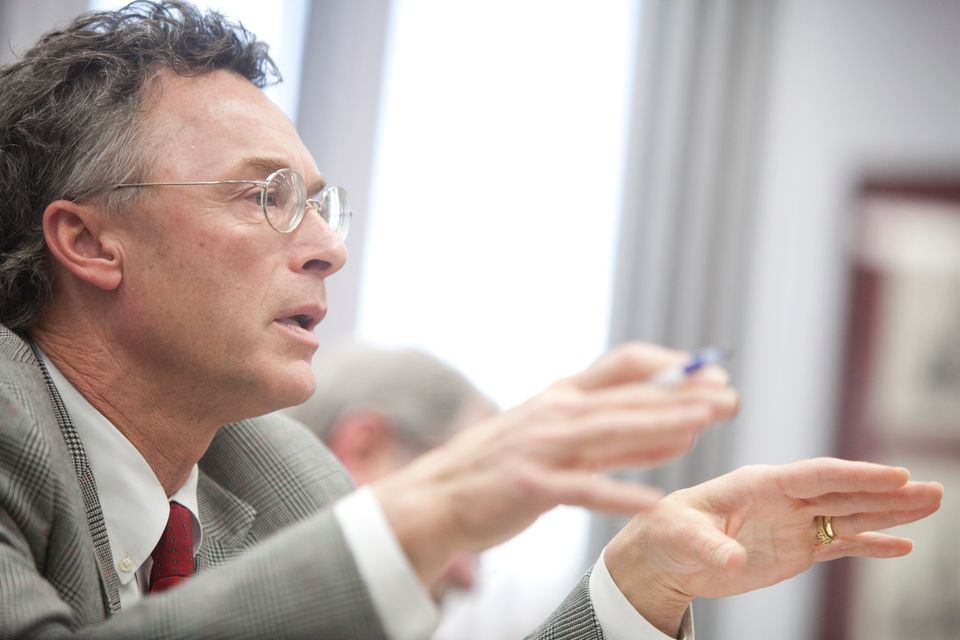 Clay Lomneth | MLive.com file



March 8, 2018

Saginaw County Prosecutor John McColgan Jr. announced the formation of a task force after officials charged DeLand with one count of attempted second-degree criminal sexual conduct/personal injury, one count of second-degree criminal sexual conduct and a count of gross indecency between male persons -- all felonies.

Since charges against DeLand were issued, police agencies have received a number of tips regarding alleged abuse that stretch from 1970, according to the prosecutor's office.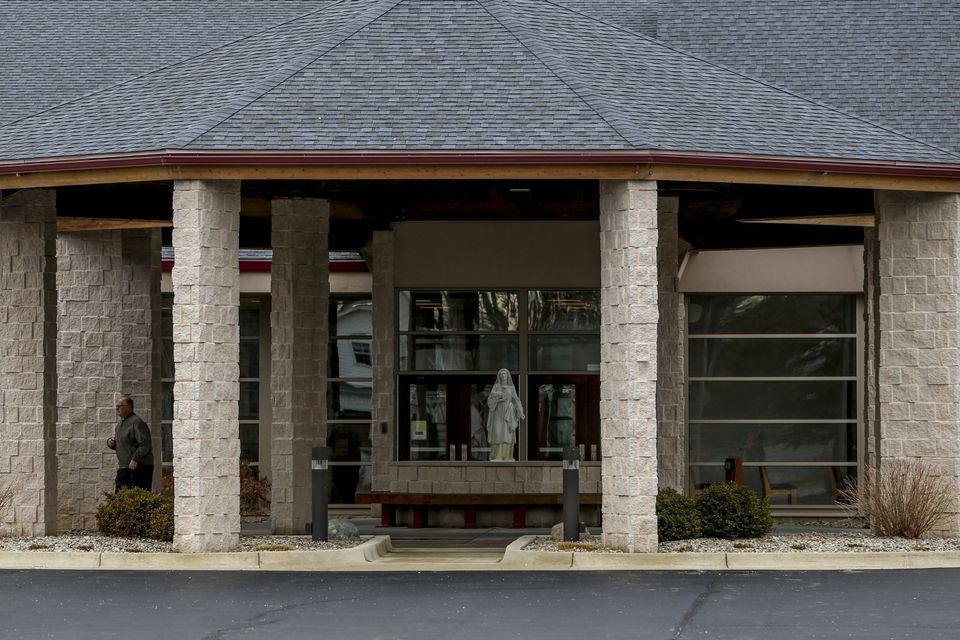 Henry Taylor | MLive.com



Also in March, an alleged victim of sexual assault hired the law firm headed by prominent attorney Geoffrey Fieger to sue a Freeland priest accused of assaulting him and another 21-year-old male, the Catholic Diocese of Saginaw and the bishop.

The lawsuit alleges "John Doe" in May 2017, who was then a 16-year-old high school student, met DeLand while at his friend's funeral.

The teen filing the lawsuit helped Saginaw and Tittabawassee townships' police departments with a months-long investigation into DeLand.

According to the lawsuit, the 17-year-old male subsequently was ordered to perform community service and DeLand said that he could do community service at St. Agnes Catholic Church in Freeland, where DeLand was the priest.

Other allegations include DeLand encouraging illegal and dangerous behavior such as getting drunk and high, giving him cash gifts and buying an expensive "vape" machine, inappropriate physical contact at school, including back rubs, hugs and groping of the buttocks and once forcing the teen to smoke cigarettes with him after inviting him to his home to watch his dog.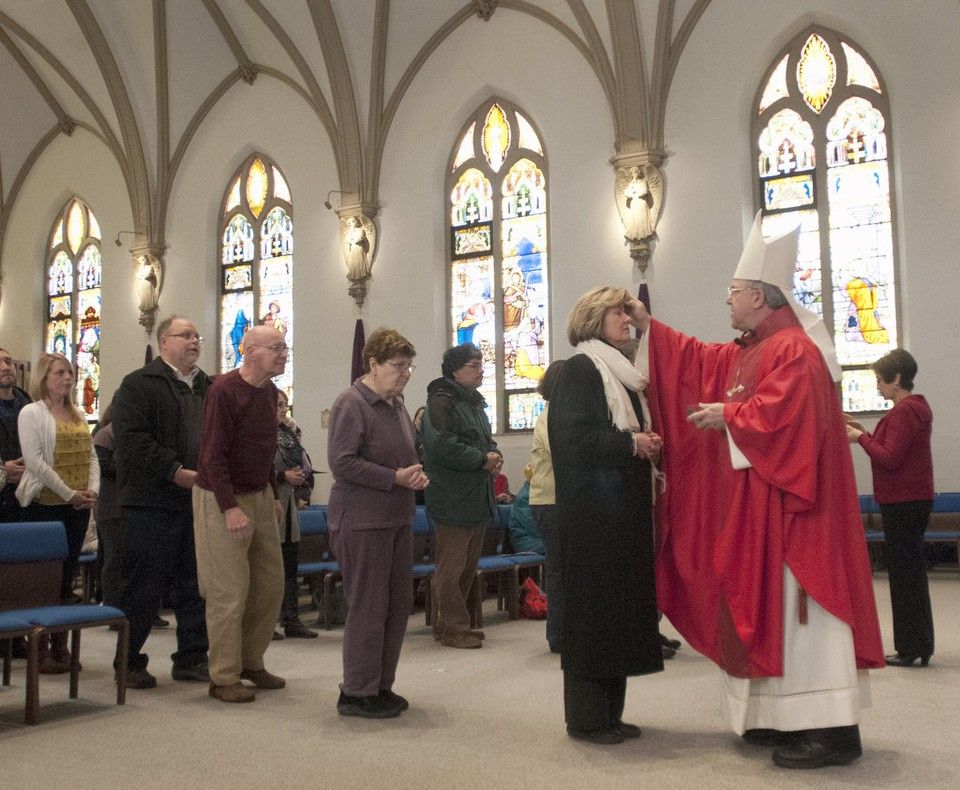 Jeff Schrier | MLive.com file



March 15, 2018

A person told the diocese Rev. Ronald J. Dombrowski, 72, sexually abused them when they were a minor. The diocese suspended Dombrowski as a "precautionary measure."

Cistone ordered Dombrowski not to wear his clerical attire, present himself as a priest in public or perform ministry while the allegation is being investigated.

As of April 13, Dombrowski had not been criminally charged.


March 22, 2018

Police raided Cistone's home on Corral Drive in Saginaw Township, the rectory at Cathedral of Mary of the Assumption, 615 Hoyt in Saginaw, and the Catholic Diocese of Saginaw offices in Saginaw Township as part of an ongoing investigation into sexual abuse in the church.

Police seized records, documents and computers during the raids.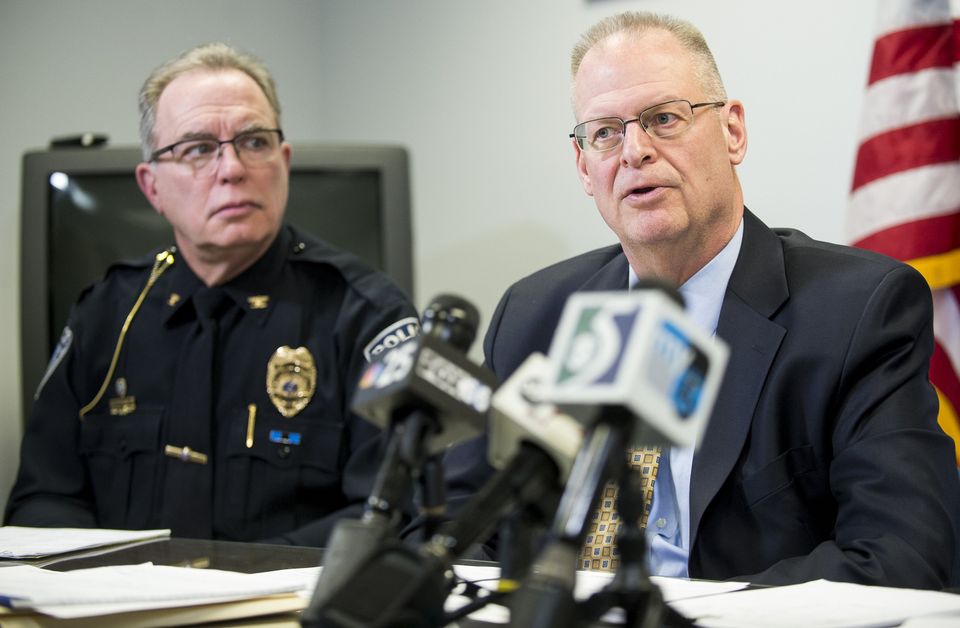 Jacob Hamilton | MLive.com



"The purpose of the search warrants was to obtain documents and records that we desired to have now," Saginaw County Assistant Prosecutor Mark Gaertner said at the time. "There's much to be examined."

The warrants executed by Michigan State Police and Saginaw Township police came after prosecutors allege diocese officials failed to fully cooperate in the ongoing investigation into sexual abuse within the Catholic Diocese of Saginaw.

"Contrary to the statements of the diocese and the bishop that they would fully cooperate with law enforcement, they did not," Gaertner said.

In this photo, Gaertner, right, speaks while seated next to Saginaw Township Chief Donald F. Pussehl, Jr. during a Feb. 26 press conference about the arrest of Deland.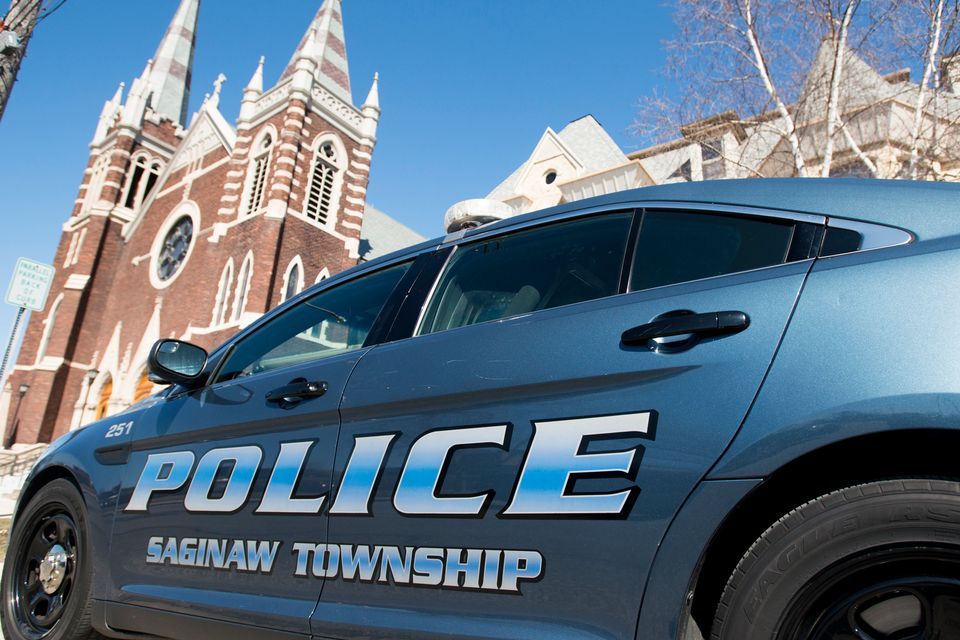 Jacob Hamilton | MLive.com



March 23, 2018

Cistone issued a statement the following evening. The statement, which was sent shortly after 8 p.m. on March 23, said that the diocese "has made a sincere effort to cooperate with law enforcement to date and will continue to do so moving forward."


Late March 2018

Some Saginaw Diocese parishioners called for Cistone's resignation after his home and two diocese properties were raided by police.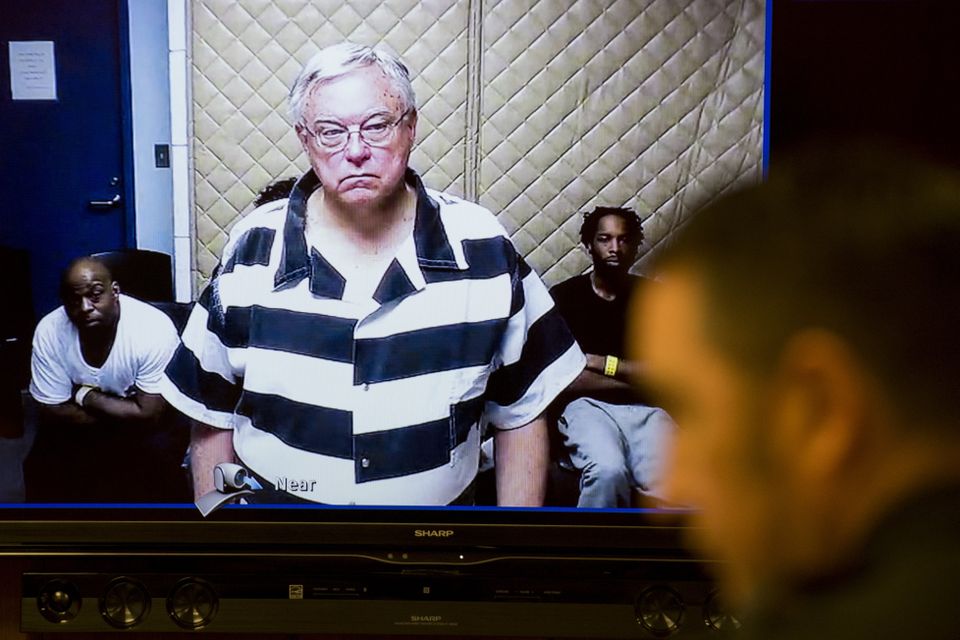 Jacob Hamilton | MLive.com



April 5, 2018

DeLand was re-arrested and charged with multiple additional charges.

Court documents show DeLand was charged with one count of second-degree criminal sexual conduct causing injury against one male victim and a count of second-degree criminal sexual conduct against another as well as manufacturing or distributing a controlled substance.All three are felonies. The sex crimes carry up to 15 years in prison and the drug charge carries two years.

DeLand also faces a misdemeanor count of furnishing alcohol to a minor.

In this photo, DeLand is arraigned on the additional charges before Saginaw County Circuit Judge A.T. Frank on April 6.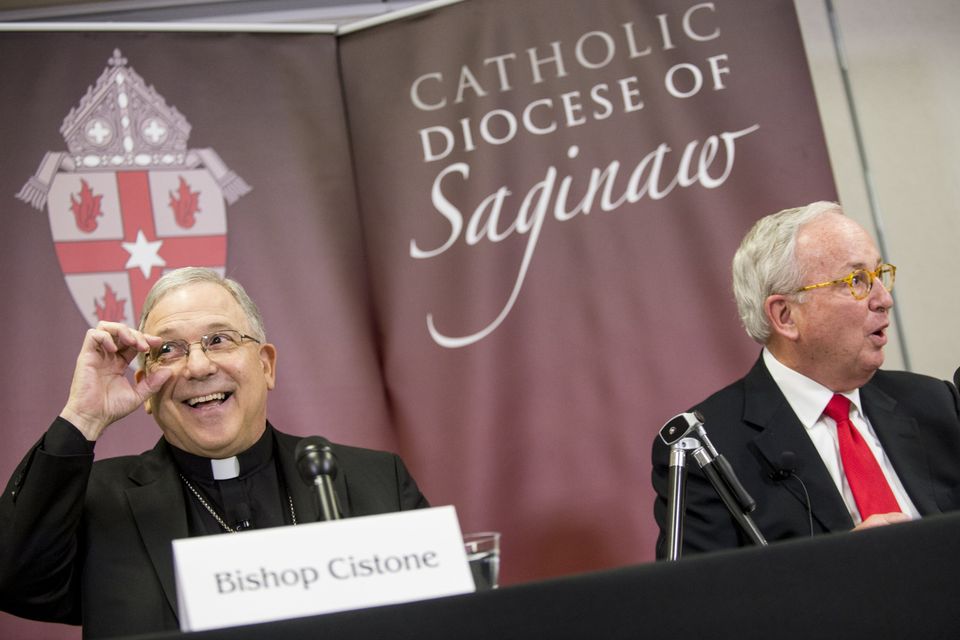 Jacob Hamilton | MLive.com



April 13, 2018

Cistone introduces Talbot, right, at a press conference.

Cistone reiterated the claim that the diocese had been cooperating with law enforcement.

"It's not being perceived that we're doing enough," he said. "We will do our best to be as open and as fair and as clear as we can be in terms of procedures and practices."

Talbot, who is retiring from the bench April 25, will act as a liaison between the diocese and media, prosecutors, police and others. He will work voluntarily and will be independent from the diocese, reporting wrongdoing to police if needed, he said.

Talbot is a Catholic who wrote the first Victim's Rights Law for the State of Michigan and was responsible for implementing the law in courts and law enforcement agencies in Wayne County, according to biographical information on the Archdiocese of Detroit's webpage.

He's also a member of the Catholic Lawyers Society Board of Directors, former member of the board of Catholic Education for the Archdiocese of Detroit and former chairman of the Advisory Board of St. John's Center for Family and Youth.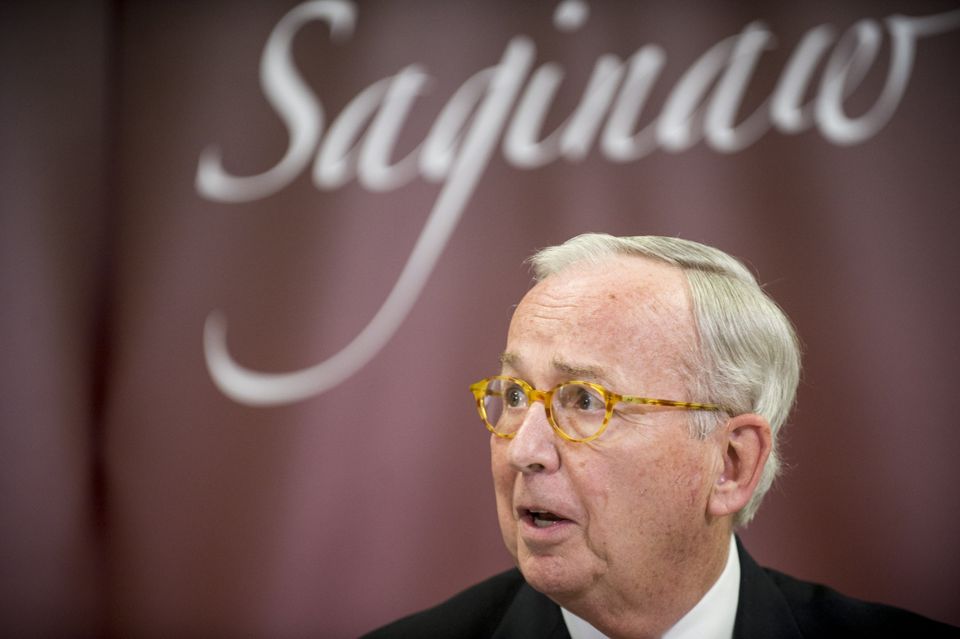 Jacob Hamilton | MLive.com



Talbot implored other potential victims to speak up.

"I need to hear from those who have hesitated to come forward," he said during the press conference. "If you have been the victim of an assault of any sort, please come forward."

To date, DeLand is the only diocese priest who has been criminally charged in the sexual abuse probe.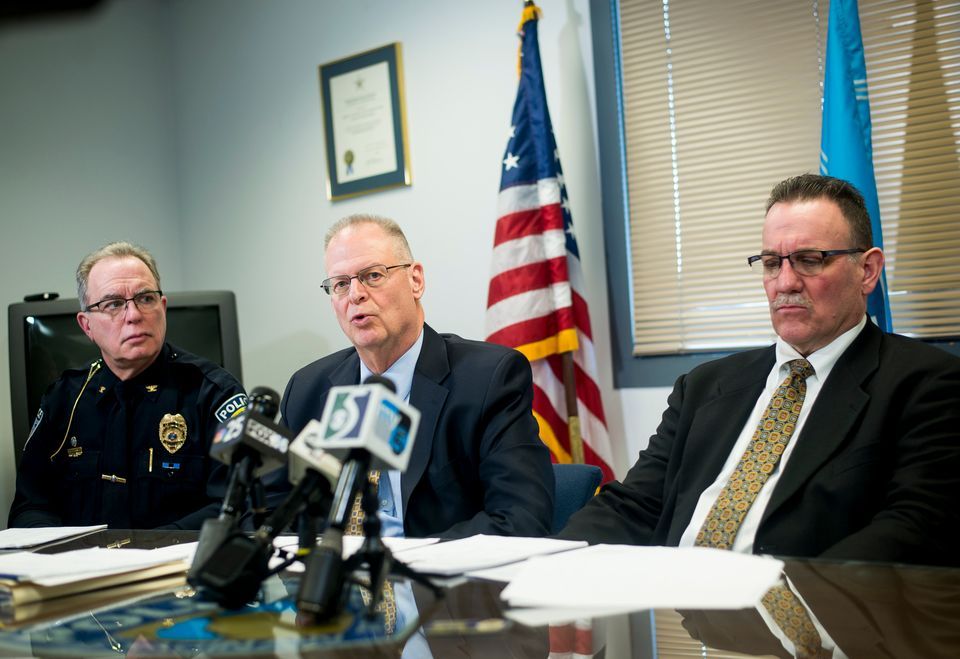 Jacob Hamilton | MLive.com



In a statement released after the bishop's press conference, investigators said victims of sexual abuse by priests should go to the police and not report it to the Diocese of Saginaw or its newly-named independent delegate.

"We respectfully disagree with the procedure of the Catholic Diocese of Saginaw, announced by Bishop Cistone during today's press conference, regarding the handling of allegations of abuse by Diocese officials and employees," according to a statement released by law enforcement investigating the diocese.

Officials with the investigation team said the Diocese "cannot and should not be used as a clearing house for the reporting of crimes by victims."

"That is the function of law enforcement. Any victims of abuse or other crimes should report their allegations directly to law enforcement as opposed to the Diocese or Judge Talbot, its independent delegate."

The statement did say the diocese hiring Talbot appears to be a positive thing.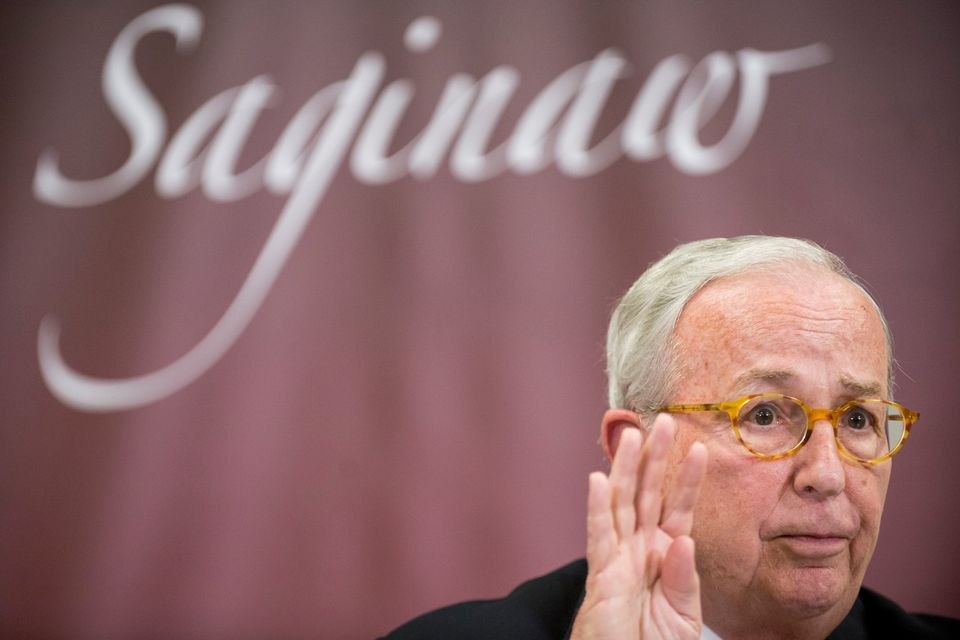 Jacob Hamilton | MLive.com



Hours after the press conference, the the Catholic Diocese of Saginaw released the names of five former priest they claim were removed from ministry because of credible claims of alleged sex abuse of minors.

According to the diocese, since the the adoption of the Charter for the Protection of Children and Young People and Essential Norms by the Bishops of the United States in 2002, the following clerics were permanently removed from ministry due to credible allegations of sexual abuse of minors:

Stanislaus A. Bur (former priest - deceased)

John E. Hammer (former priest)

Richard L Howard (former deacon)

Jack E. Leipert (former priest)

Leonard F. Wilkuski (former priest)

Each priest mentioned has been defrocked.

Contact: heather_jordan@mlive.com