Lawsuit against Father Bob, Saginaw Diocese moved to state court
By Cole Waterman
MLive
May 1, 2018

http://www.mlive.com/news/saginaw/index.ssf/2018/05/lawsuit_against_father_bob_sag.html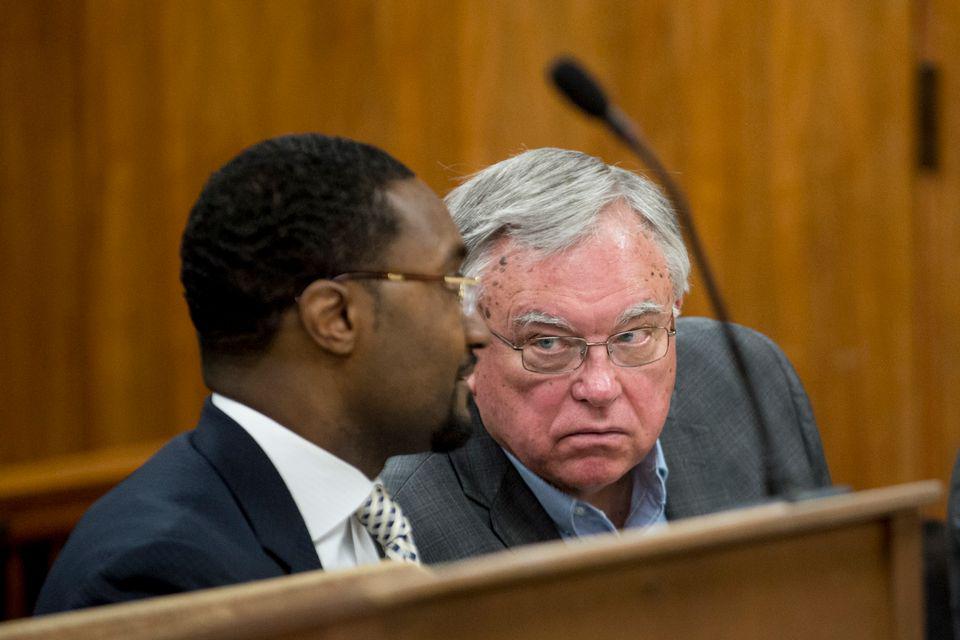 The Rev. Robert J. " Father Bob" Deland, Jr. looks to attorney Alan Crawford during a preliminary examination for Deland before Saginaw County District Judge David D. Hoffman on April 25, 2018. Deland is charged with attempted second degree criminal sexual conduct and one count of gross indecency between males.
Photo by Jacob Hamilton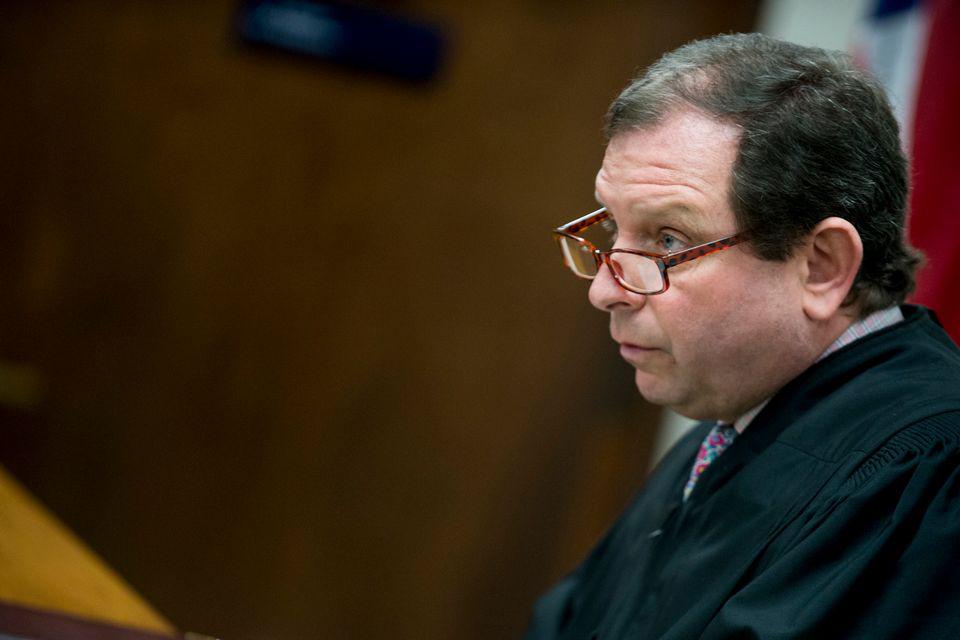 Saginaw County District Judge David D. Hoffman speaks during a preliminary examination for the Rev. Robert J. " Father Bob" Deland, Jr. on April 25, 2018. Deland is charged with attempted second degree criminal sexual conduct and one count of gross indecency between males.
Photo by Jacob Hamilton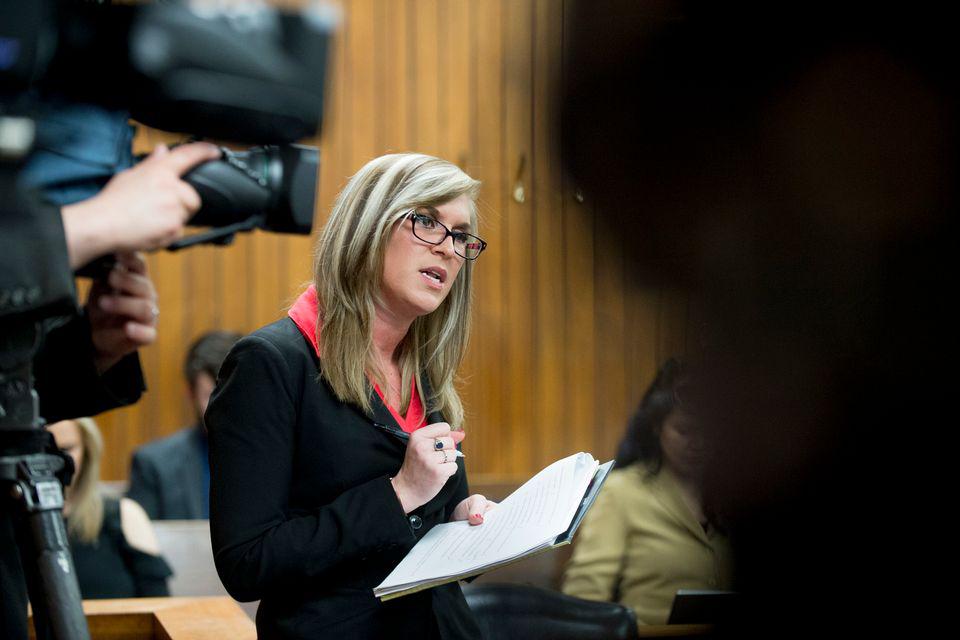 Assistant Prosecutor Melissa Hoover questions a witness during a preliminary examination for the Rev. Robert J. "Father Bob" Deland, Jr. before Saginaw County District Judge David D. Hoffman on April 25, 2018. Deland is charged with attempted second degree criminal sexual conduct and one count of gross indecency between males.
Photo by Jacob Hamilton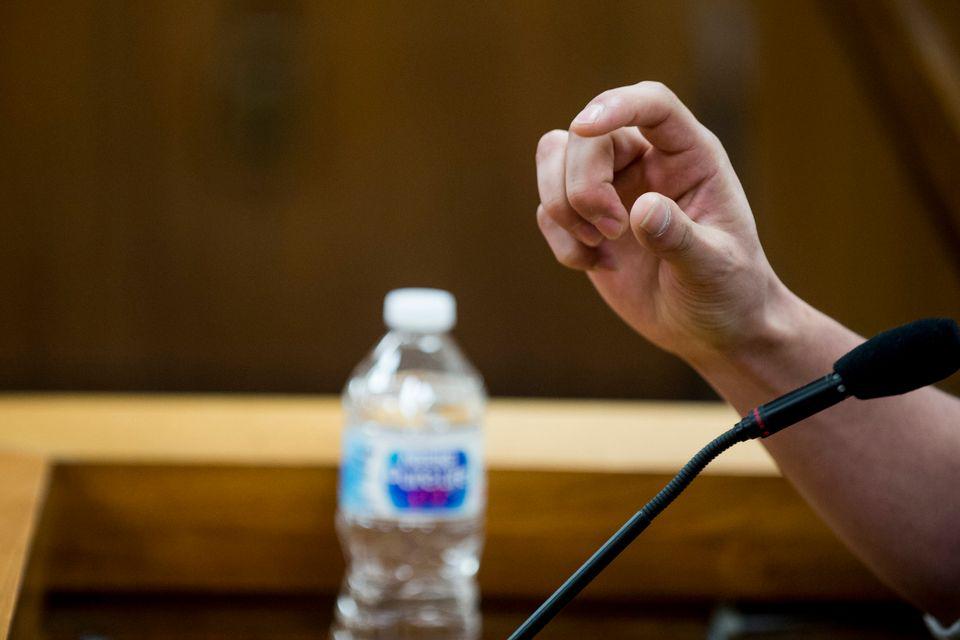 A witness gestures to indicate the amount of alcohol in each drink that he and Rev. Robert J. "Father Bob" Deland, Jr. poured during a preliminary examination for Deland before Saginaw County District Judge David D. Hoffman on April 25, 2018. Deland is charged with attempted second degree criminal sexual conduct and one count of gross indecency between males.
Photo by Jacob Hamilton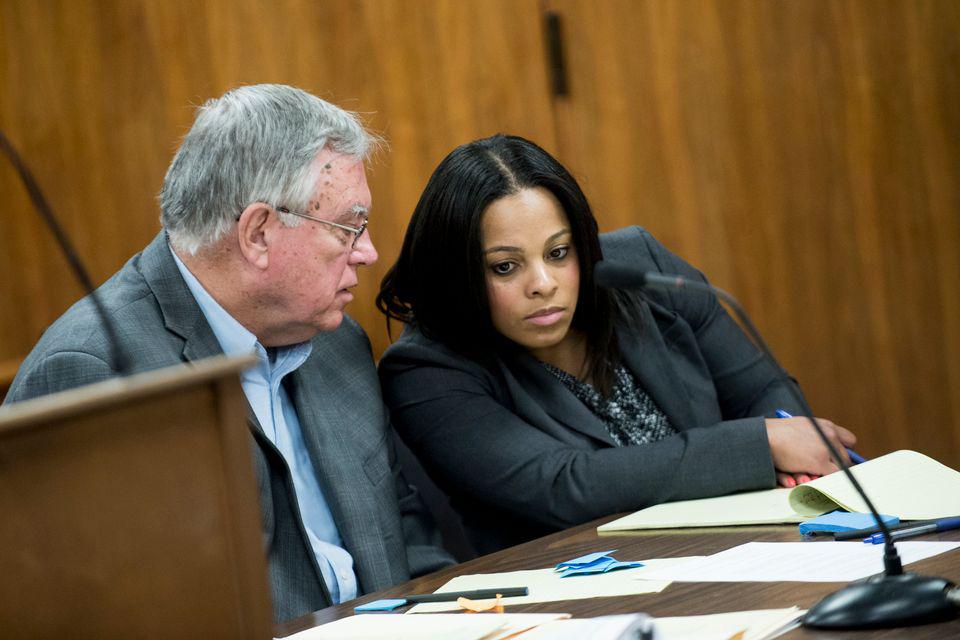 The Rev. Robert J. " Father Bob" Deland, Jr. speaks with Ebony Ellis during a preliminary examination for Deland before Saginaw County District Judge David D. Hoffman on April 25, 2018. Deland is charged with attempted second degree criminal sexual conduct and one count of gross indecency between males.
Photo by Jacob Hamilton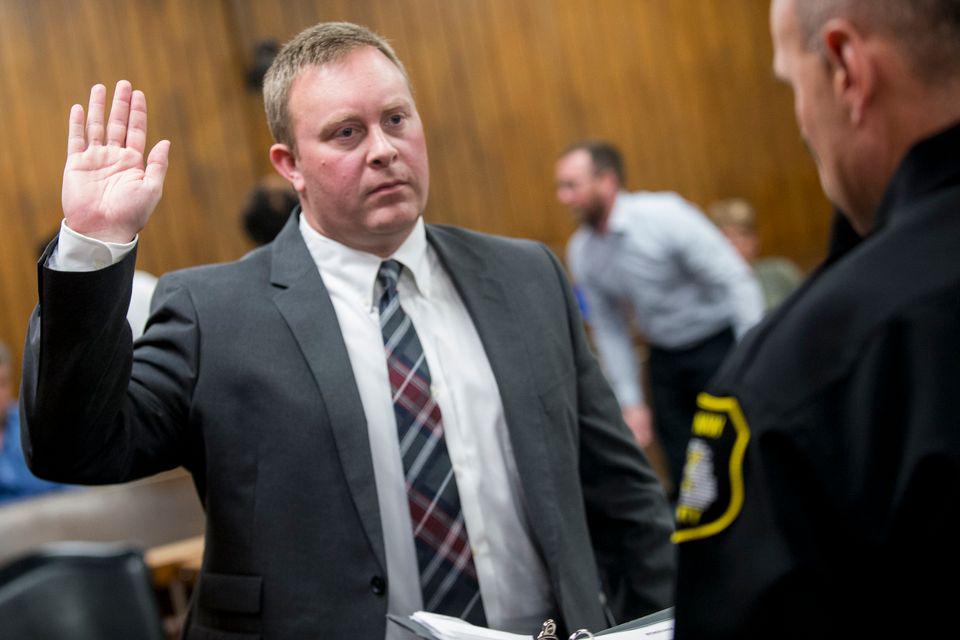 Saginaw Township Police detective Scott Jackson is sworn in as a witness during a preliminary examination for the Rev. Robert J. "Father Bob" Deland, Jr. before Saginaw County District Judge David D. Hoffman on April 25, 2018. Deland is charged with attempted second degree criminal sexual conduct and one count of gross indecency between males.
Photo by Jacob Hamilton
SAGINAW, MI -- A lawsuit alleging the Rev. Robert J. "Father Bob" DeLand Jr. had groomed and molested a teenage boy has moved from the federal courts to the state level.
The lawsuit against DeLand, Bishop Joseph R. Cistone, and the Catholic Diocese of Saginaw was originally filed in the federal courthouse in downtown Bay City on March 12. The suit was filed by attorney Todd J. Weglarz, of Southfield firm Fieger, Fieger, Kenney & Harington, on behalf of a minor identified as John Doe and an adult representative.
The lawsuit sought a judgment against the three defendants, jointly and severally, in excess of $75,000.
On Feb. 25, DeLand inappropriately touched the boy at the condo by "groping and findling his crotch and buttocks, feet and toes," according to the suit. The boy fled the condo and police arrested DeLand that same night.
Since the suit was filed, DeLand has been charged with two counts of second-degree criminal sexual conduct involving injury and single counts of attempted second-degree criminal sexual conduct, assault with intent to commit second-degree criminal sexual conduct, gross indecency between males, selling alcohol to a minor, and distributing an imitation controlled substance. The charges involve three separate males, one of which is the plaintiff in the lawsuit who testified in several criminal court hearings on April 25 and 27.
Cistone and the Diocese are named as defendants in the suit due to allegations that they knew of DeLand's alleged misconduct with minors, but turned a blind eye to it.
The suit alleges the defendants' conduct caused the boy pain and suffering, feelings of fear, anger, embarrassment, humiliation, and guilt, sleep disturbances, and mental anguish and depression.
The Saginaw News-MLive has been unable to reach Weglarz for comment on what prompted him to move the lawsuit from federal to state court. Court dates are pending.
Contact: cwaterma@mlive.com