PRIEST SCANDAL Who is Cardinal George Pell, what has the Vatican treasurer been accused of and when will he stand trial?
By Thea Jacobs
Sun (UK)
May 1, 2018

https://www.thesun.co.uk/news/6181447/cardinal-george-pell-vatican-treasurer-accused-trial/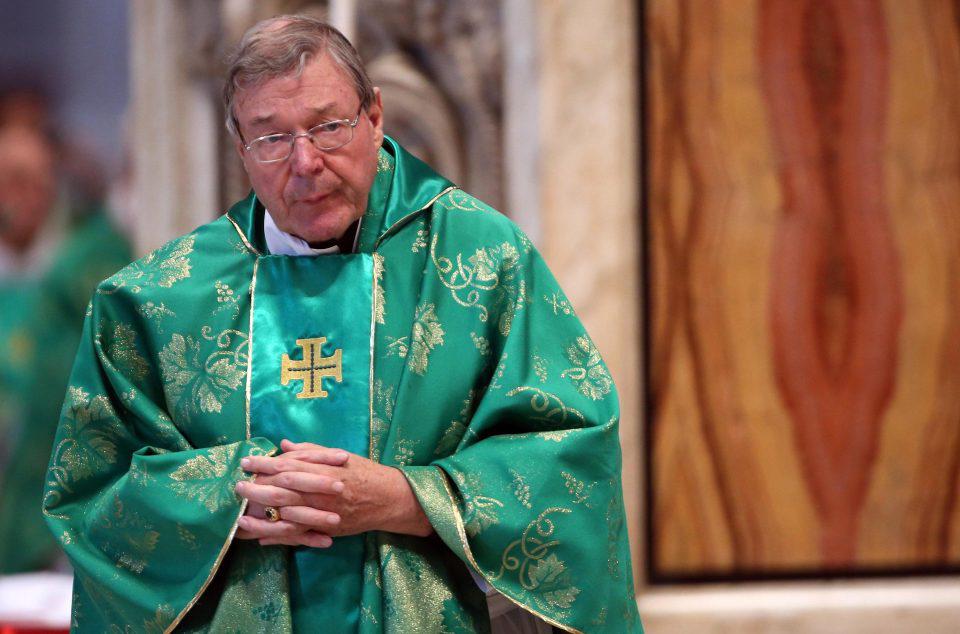 Cardinal Pell has been accused of sexual abuse from the 1970s to the 1990s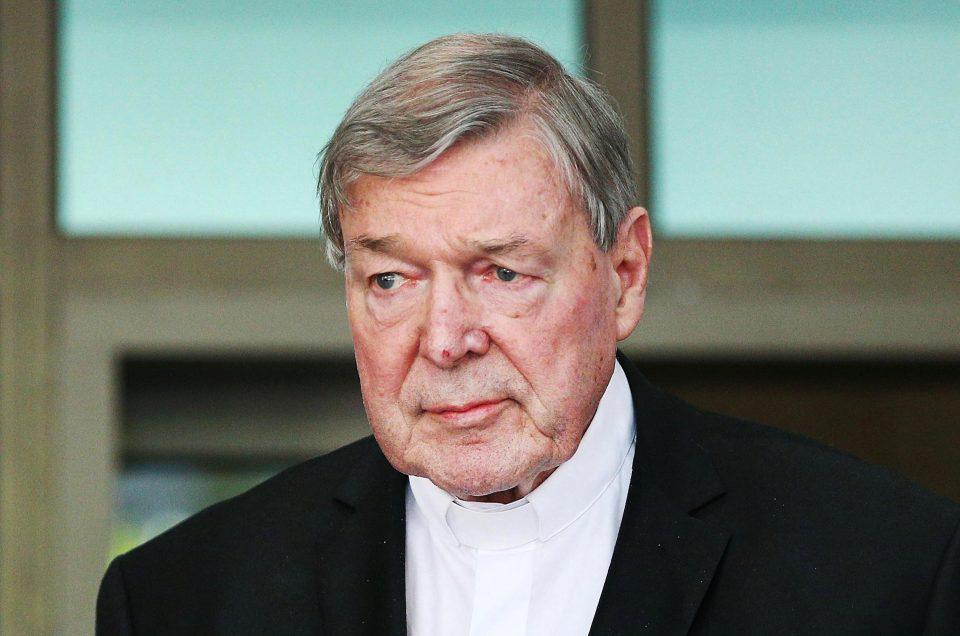 He appeared in Magistrates Court in Australia and entered a not guilty plea


[with video]



Cardinal George Pell is the most senior member of the Australian clergy who has now come under fire for historic child sexual abuse allegations.

He is the most senior catholic clergy member to face sexual abuse allegations. In light of the allegations we've brought together everything you need to know about him.

Who is Cardinal George Pell?

Cardinal George Pell was born in Ballarat, Australia, on June 8 1941 to George Arthur and Margaret Lillian Pell and his mother was a devout catholic.

In his early life he was a keen American Football player, including being signed to Richmond Football Club - however, he says he realised he had an unavoidable calling to become a priest.

In 1960 he started his studies to become a Catholic priest at Corpus Christi College in Werribee and in 1963 he was assigned to continue his studies at the Pontifical Urban University in Rome.

He was ordained on August 15 1966 and went onto continue his studies at Pontificia Universtia Urbaniana and later at the University of Oxford.

In 1971 he returned to his native Australia where he started as a assistant priest in Swan Hill before rising to be an auxiliary bishop of Melbourne in March 1987 and Archbishop of Melbourn in 1996 and Archbishop of Sydney in 3002.

He was one of the electors for Pope Benedict XVI in 2005 and for Pope Francis in 2013 and was appointed to be one of the eight members who advise the Pope on how to reform the Catholic church.

In February 2014 he rose to become the first holder of the newly created Secretariat for the Economy - this role makes him responsible for the annual budget of the Holy See and the Vatican.

He issued his first handbook on financial management policies in November 2014 which came into effect the following January.

However, in 2015 Cardinal Francesco Coccoalmerio questioned the scope of authority granted to Pell through his new position.

Later the same year Cardinal Pell's health was poor enough that he was deemed unfit for air travel, meaning he had to give evidence at the Royal Commission into Institutional Responses to Child Sexual Abuse and he testified in 2016 via a video link.

Cardinal Pell is the most senior member of Australian clergy and is often regarded as the third-ranked official in the catholic church.

In 2017 Cardinal Pell was accused of historic child sexual abuse and was charged in June for multiple complaints against him.

He is now taking a year-long leave of absence to fight the charges against him in his own country.

What has he been accused of?

Cardinal Pell, 76, was accused in 2017 of historic child sexual abuse and over 30 people testified in a preliminary court hearing.

In an opening hearing the court heard that one alleged incident took place at Melbourne Cathedral in the 1990s, when the cleric was Archbishop of Melbourne.

Another allegation heard in court related to a local swimming pool in Ballarat during the 1970s when Cardinal Pell was a junior priest.

All other sexual assault allegations san from the 1970s to the 1980s.

However, due to the way sexual assault cases are handled in Victoria, Australia, many of the court sessions were closed to the public.

Cardinal Pell has continually denied all the charges against him, and said last year: "I am innocent of these charges, they are false. The whole idea of sexual abuse is abhorrent to me."

His lawyer, Robert Richer QC, told a previous hearing that the allegations were "impossible" and described the complainants as "unreliable" and argued that Cardinal Pell was being targeted because of his role as Australia's most senior catholic figure.

On May 1 it was deemed that half the charges against the Cardinal had sufficient evidence to be put to trial against the priest.

When will he stand trial?

Cardinal Pell will attend a hearing at county court for the first time on May 2 for a directions hearing on the remaining charges.

At the moment the details of the charges against him are not known, but he is believed to be facing at least one charge after 15 others against him were dismissed.

The cleric will face trial before a during - however, a date for the full trial has not been set yet but it is expected to be in several months at the County Court of Victoria.

What would happen to Cardinal Pell if he is found guilty?

If Cardinal Pell is found guilty of child abuse he may face a prison sentence of up to 25 years in Australia, depending on the nature of the charges.

The Vatican may chose to defrock Cardinal Pell if the allegations he is charged with are serious - which is considered to be the harshest penalty the Catholic Church can issue.

Defrocking means a cardinal is not allowed to carry out any clerical duties, even in private.

However the church may decided to sanction him if he is found guilty with a lesser punishment.

These sanctions include a lifetime of prayer or prohibiting priests from celebrating mass in public.

What other child abuse scandals have there been in the Catholic church?

The accusations against Cardinal Pell are the latest in a string of child sexual abuse scandals to rock the catholic church in recent years.

Since the 2002 investigation by the Boston Globe there was widespread media coverage of priests across the globe being accused of molesting children as young as 3-years-old.

Between 2001 and 2010 the Holy See - the governing body of the catholic church - considered sexual abuse allegations involving around 3,000 priests which dated as far back as 50 years.

The scandal exposed the church as having long-term issues with worldwide patterns of systematic abuse.

Australia was rocked by the abused revealed within the Catholic Church in the country and were the first to publicly address the mismanagement of child abuse in 1996.