Alleged abuser nearing return to Haywood
By Kyle Perrotti
Mountaineer
May 2, 2018

https://www.themountaineer.com/news/alleged-abuser-nearing-return-to-haywood/article_75b0aad8-4d47-11e8-ad56-9b5ae64ee74e.html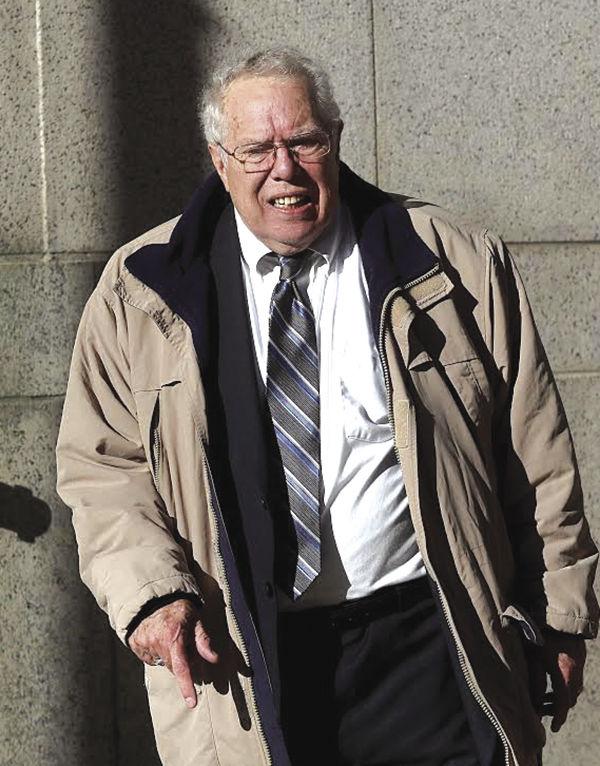 Boston, MA., 12/13/16, Former Rhode Island priest Howard White, left, exited Suffolk Superior Court after indictments charging him with five counts of assault and battery for allegedly sexually assaulting a then-16-year-old boy in his care during the trips to Suffolk County in the early 1970s.
Photo by Suzanne Kreiter
Howard White is one step closer to facing child sex abuse allegations in Haywood County.
White, who is charged with several felonies related to the alleged 1985 sexual abuse of two children while he was rector of Waynesville's Grace Church in the Mountains, is scheduled to be released from Boston's South Bay Correctional Facility Thursday.
As of now, the 76-year-old has served 12 months of an 18-month sentence for five counts of assault and battery — to which he pleaded guilty — relating to the sexual abuse of a boy while he was employed by St. George's School in Middletown, Rhode Island in 1973.
Although White will be released from the custody of the Suffolk County Sheriff's Office, District Attorney Ashley Welch said that along with a governor's warrant that has been signed and delivered to Massachusetts, he will be held in that state on a fugitive warrant until he can be transported to North Carolina.
"He may not be picked up on Thursday, but he will not be released," she said.
Last week, Welch and Waynesville Police Lt. Chris Chandler — who heads up the department's Criminal Investigative Division — traveled to Boston, where Chandler spoke with White. Although Chandler could not divulge any of the contents of that discussion, Welch did confirm that they hand-delivered the indictments to White.
Chandler said he is in daily contact with people in Boston to stay current on White's status. He said when the time comes, a transport team from North Carolina's Department of Public Safety will bring White from New England to Haywood.
"We can't even serve this governor's warrant until he's released from his sentence there," Chandler said. "When he's released from his sentence, he will be held on the governor's warrant."
"If all goes the way it's supposed to be, he will never be released from custody," Welch noted.
Welch said that once White is brought to Haywood County, he will appear in court, where he will be read his charges, advised on appointing an attorney if he hasn't already and another court date will be scheduled.
She said that from there, there will likely be several administrative court dates leading up to a potential trial, which could be over a year out. While that may seem excessive to some, Welch said it is important to do everything by the book.
"My guess is we'll have a few of those," she said of the administrative hearings. "Because whoever represents him will need to read the files and get up to speed because it's a big file."
The reason for making sure everyone is up to speed and everything is above board is to avoid a retrial.
"A lot of times these are more complicated than homicide cases," Welch said. "These have to be air-tight for appeal purposes."
"A lot of it depends on when his attorney is ready to go," she added. "We don't want to try this thing twice."
Contact: kperrotti@themountaineer.com