Disgraced priest appeals sex abuse conviction and jail term
BBC
May 03, 2018

http://www.bbc.com/news/uk-scotland-glasgow-west-43987076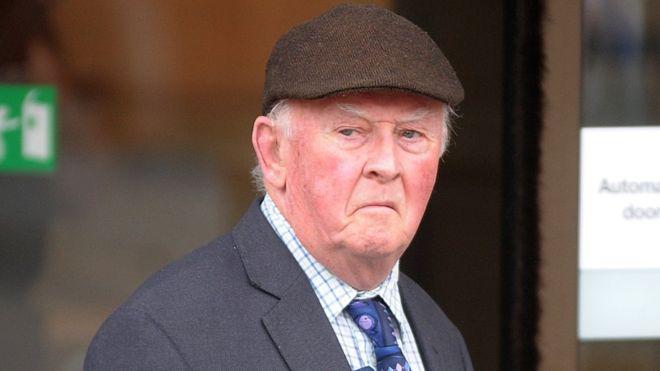 Father Moore is appealing his conviction and nine year jail term
Photo by Iain McLellan


[with video]



A Catholic priest jailed for nine years for sexually abusing three children and a trainee priest is appealing his conviction and sentence.

Father Paul Moore, 82, was found guilty of the crimes at the High Court in Glasgow earlier this year.

Judge Lady Rae told Moore he had committed "despicable crimes".

On Thursday an official at the High Court in Edinburgh confirmed that Moore's legal team had lodged an appeal against conviction and sentence.

The trial heard that Moore abused one boy at a school, another at a leisure centre and a third on the beach at Irvine in the 1970s.

He was also found guilty of indecently assaulting a student priest in 1995.

A BBC Scotland investigation revealed five years ago that Moore confessed his abuse to his bishop in 1996.

Bishop Maurice Taylor, 91, gave evidence in the trial and told the court Moore admitted he had "an attraction to young boys" and had "a desire to abuse minors".

The bishop sent him to a treatment centre in Toronto and to Fort Augustus Abbey in the Highlands.

Moore was removed from the pastoral ministry after his admission but continued to live in a house purchased by the church.

The priest was identified in court as Francis Moore, but he was known as Father Paul.

He denied sexually abusing the three boys and a student priest between 1977 and 1996, telling police who interviewed him: "It is absolutely untrue. I would take a lie detector test."

Meanwhile, a man claiming to be a victim of Moore has asked for a meeting with the Pope.

The man - who was not one of the people Moore was convicted of abusing - has written to the UK ambassador to the Holy See.

Pope Francis recently had a meeting with a group of survivors from Chile.