Senate Republicans Urged to Hold Hearing for Child Victims Act
By Kenneth Lovett
New York Daily News
May 3, 2018

http://www.nydailynews.com/news/politics/senate-republicans-urged-hold-hearing-child-victims-act-article-1.3968702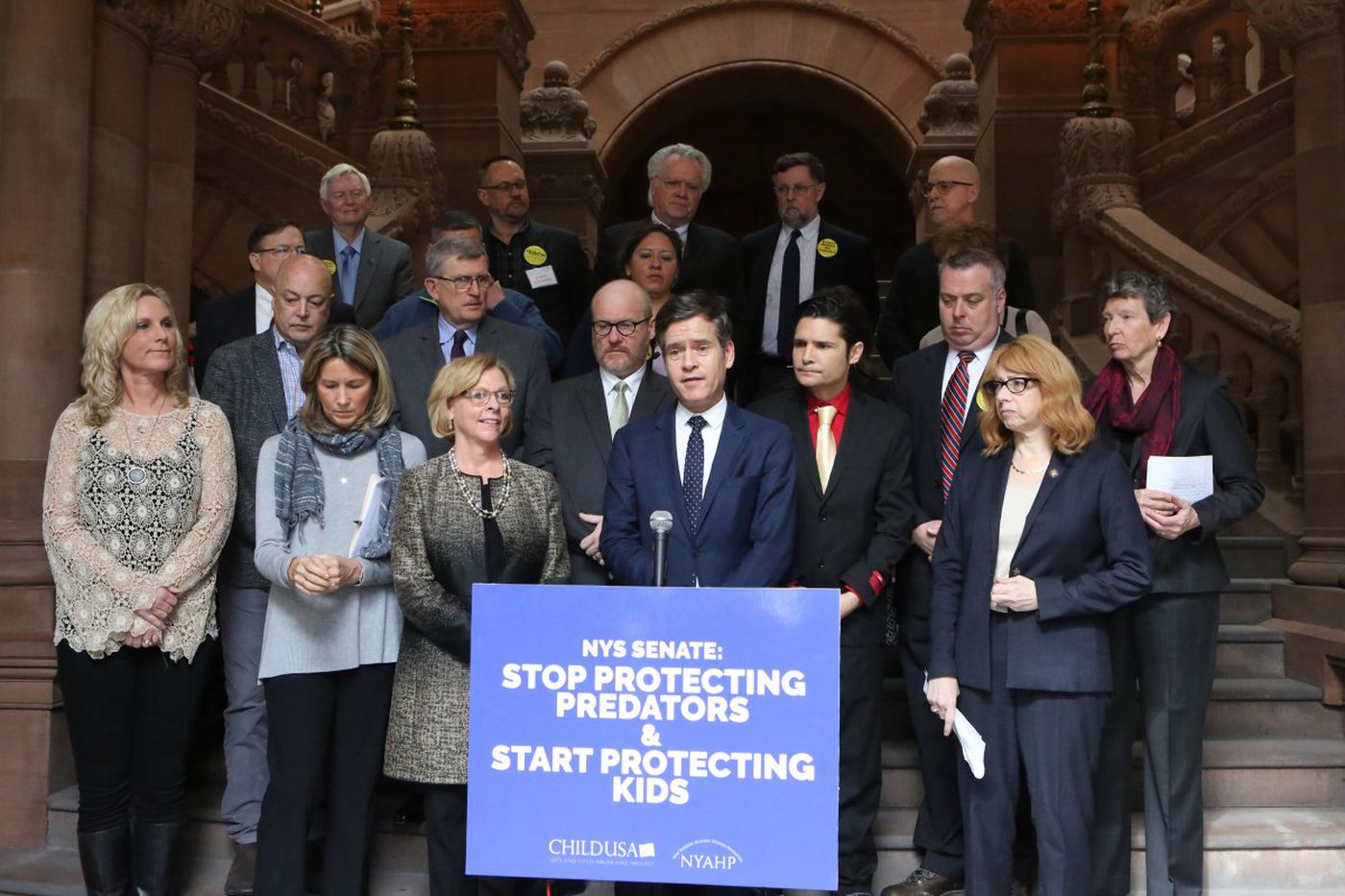 Sen. Brad Hoylman (D-Manhattan), at mic, joins child sex abuse survivors and advocates in Albany to lobby for the Senate to pass the Child Victims Act. (Jefferson Siegel/New York Daily News)



With the Assembly having again passed a bill to make it easier for victims of child abuse to seek justice as adults, the Senate Democratic sponsor is pushing for Senate Republicans to hold hearings for the first time.

Sen. Brad Hoylman (D-Manhattan) and Democratic members of the Senate Judiciary Committee sent a letter Wednesday to committee Chairman John Bonacic (R-Orange County) calling for the hearings.

The Dems cited Senate rules that require the committee to honor such a petition for a public hearing if one-third of the panel's members request it — "unless a majority of the members of the committee reject such a petition."

The idea is to try and pressure the Republicans into taking the matter up for the first time. Hoylman said. "Part of the strategy by the opponents of the Child Victims Act is that it's all done behind closed doors," Hoylman said.

"Let's smoke them out and have a public discussion and figure out a way to move forward."

A similar effort in 2017 did not work. No hearings were held, and an attempt to force a committee vote failed after the bill was quietly discharged to the Rules Committee, which is controlled by Senate Majority Leader John Flanagan (R-Suffolk County).