Two Altoona Franciscan Friars Plead to Endangering the Welfare of Children
By Jayne Ann Bugda
PA Homepage
May 4, 2018

http://www.pahomepage.com/news/ag-shapiro-two-altoona-franciscan-friars-plead-to-endangering-the-welfare-of-children/1159907746

HARRISBURG, DAUPHIN COUNTY (WBRE/WYOU-TV) PA Attorney General Josh Shapiro has accepted pleas from two Franciscan friars for their criminal conduct in allowing a member of their religious order to sexually abuse more than 100 children over a period of many years at a Johnstown high school.

According to the Attorney General's Office, the two Franciscan supervisors are among the first clergy members in the United States to be held criminally liable for covering up sexual abuse of children by other clergy.

These are the first members of a religious order in Pennsylvania to be sentenced for protecting clergy who abused children.

"These defendants knew the abuser was a serious threat to children – but they allowed him to engage with children and have access to them as part of his job within their order," said Attorney General Shapiro in a internet videotape statement. "They chose time and time again to prioritize their institution's reputation over the safety of victims. I won't stand for that in any institution – and any person who fails to protect and safeguard children in their care will answer to me."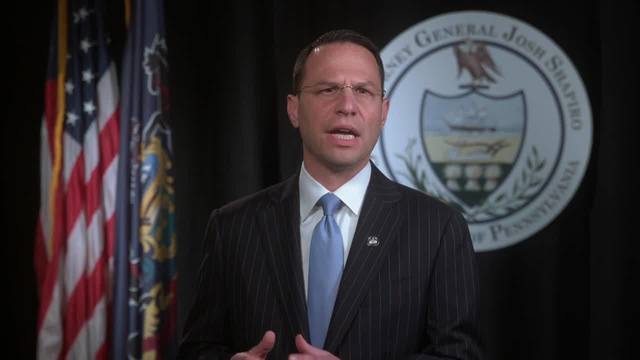 AG Shapiro: Two Altoona Franciscan...



The two defendants, Robert D'Aversa, 70, and Anthony Criscitelli, 63, entered no contest pleas to endangering the welfare of children, a first-degree misdemeanor. They are the last two defendants in a case that began with a grand jury investigation and originally charged three clergymen with child endangerment and conspiracy. The third defendant, Anthony Schinelli, was dismissed from the case last year by a judge on statute of limitations grounds.

D'Aversa and Criscitelli were each sentenced today by Blair County Judge Jolene G. Kopriva to the maximum period of probation – five years. Each will also be fined $1,000 and costs of prosecution.