22 Missing Megan's Law Offenders in Pa. Who Are Wanted by Police
By Tony Rhodin
LehighValleyLive
May 4, 2018

http://www.lehighvalleylive.com/news/index.ssf/2018/05/22_missing_megans_law_offender.html?ath=#cmpid=nsltr_strybutton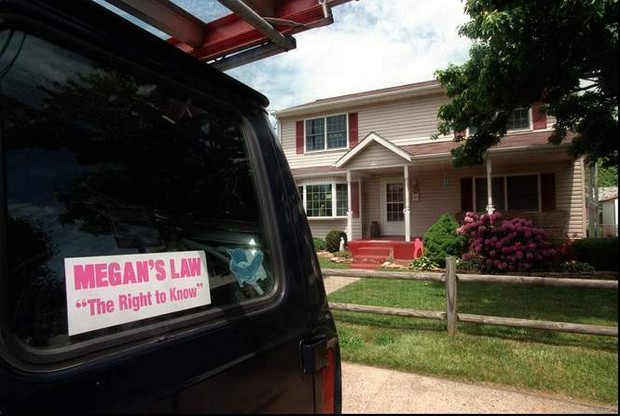 NJ Advance Media file photo



Most of the thousands of Megan's Law offenders in Pennsylvania keep their information and photographs up to date, as is required by authorities.

But more than 30 "noncompliant" offenders are currently under investigation in the state, according to Pennsylvania State Police Trooper Adam Reed. They need to check in with police, but have yet to be charged with a crime for not doing so, Reed added.

And there are 22 other offenders, including one from the Lehigh Valley, who now have felony warrants out for their arrest and they are considered "absconded" -- one step further than noncompliant, Reed said. Wherever they go in the country, if they are stopped by police, a routine check of National Crime Information Center information will flag them as fugitives, Reed said.

"All those guys have active arrest warrants," Reed said.

And they now have something else. A listing on the state police Megan's Law site of the top most wanted offenders, which was recently added.

Megan's Law is a series of sex-offender registries named after 7-year-old Megan Kanka, who was raped and murdered July 24, 1994, in Hamilton Township, New Jersey, by Jesse Timmendequas, a neighbor who had two previous convictions for sexually assaulting young girls. The Kankas weren't aware of Timmendequas' record.

The Kanka family fought hard for the mandatory registration laws.

Megan's Law became state statue in 1995 in Pennsylvania, a history shows.

How can you help?

If you know where any of the 22 absconded fugitives might be, call 866-771-3170.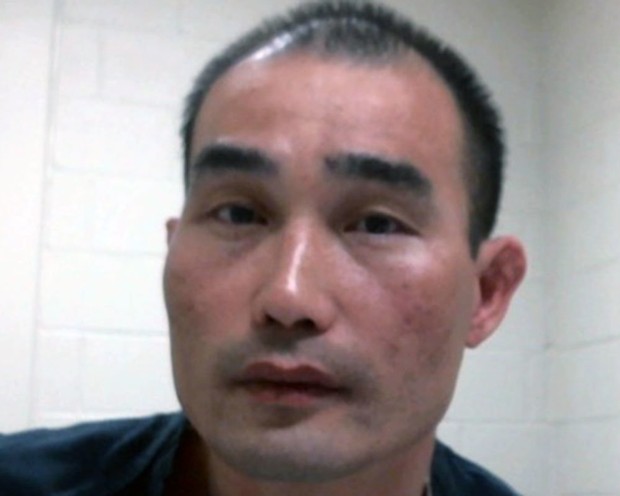 Courtesy photo | For lehighvalleylive.com



Kim Lee - Absconded

Tier 1 offender

Primary offense: Indecent assault on Dec. 28, 2012, on a minor

Conviction: March 31, 2014

Last know address: Philadelphia Curran-Fromhold Correctional Facility, 7901 State Road, Philadelphia,

Registration start: April 1, 2014

Last updated: April 23, 2014

Born: 1969

Description: Asian of Pacific Islander, 5 feet 10 inches tall, 160 pounds, brown eyes and black hair

Other: No scars or tattoos reported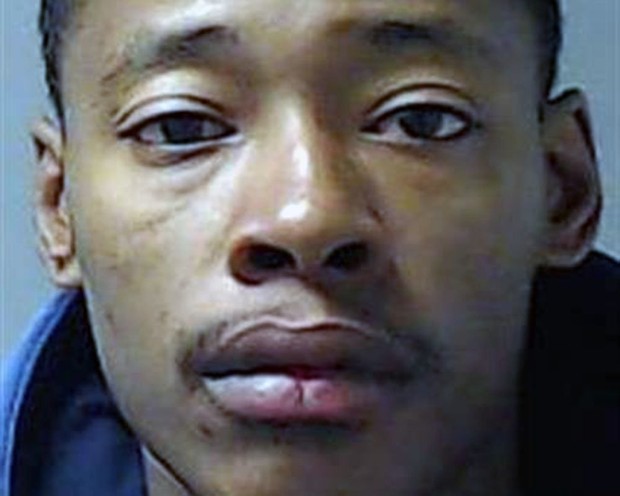 Courtesy photo | For lehighvalleylive.com



Phillip Clay - Absconded

Tier 1 offender

Primary offense: Indecent assault on March 10, 2013, on a minor

Conviction: Jan. 23, 2014

Last known address: 421 Main St., Darby, Pa.

Registration start: April 30, 2014

Last updated: Oct. 29, 2016

Born: 1989

Description: Black, 5 feet 8 inches tall, 120 pounds, brown eyes and black hair

Other: Tattoo on right arm (names and clouds)


Anthony James Worley Jr. - Absconded

Tier 1 offender

Primary offense: Corruption of minors on March 18, 2014

Conviction: Oct. 15, 2014

Last known address: 367 W. Market St., York

Registration start: Oct. 28, 2014

Last updated: March 29, 2017

Born: 1996

Description: Black, 5 feet 8 inches tall, 165 pounds, brown eyes and black hair

Other: No scars or tattoos reported


Russell Allen Chamberlin - Absconded

Tier 1 offender

Primary offense: Involuntary deviate sexual intercourse on Aug. 4, 1995

Conviction: Feb. 12, 1996

Last known address: 907 N. Third St., Apartment 5, Harrisburg

Registration start: Dec. 19, 2014

Last updated: March 22, 2018

Born: 1974

Description: White, 6 feet tall, 210 pounds, green eyes and bald

Other: Scar, abdomen (appendix), upper left arm (5 inches from shoulder to mid-bicep)


Pedro Blasini - Absconded

Tier 1 offender

Primary offense: Sexual abuse of children on March 28, 2014.

Conviction: Aug. 18, 2014

Last known address: 49 Industrial Highway, Room 102, Tinicum Township

Registration start: Feb. 4, 2015

Last updated: Feb. 4, 2015

Born: 1976

Description: White, 5 feet 8 inches tall, 150 pounds, brown eyes and black hair

Other: No scars or tattoos reported


Thomas Flores - Absconded

Tier 1 offender

Primary offense: Indecent assault on May 20, 2014, on a minor

Conviction: Nov. 12, 2014

Last known address: 4543 N. Seventh St., Philadelphia

Registration start: Feb. 12, 2015

Last updated: April 14, 2015

Born: 1990

Description: White, 5 feet 7 inches tall, 170 pounds, brown eyes, black hair

Other: Tattoos on chest and both arms


Troy Michael Pewterbaugh - Absconded

Tier 1 offender

Primary offense: Rape on Aug. 18, 2015, involving a minor

Conviction: Sept. 28, 2015

Last known address: 2426 Bumpville Road, Rome Township

Registration start: March 6, 2018

Last updated: March 6, 2017

Born: 1996

Description: White, 6 feet 1 inch tall, 180 pounds, hazel eyes and brown hair

Other: No scars or tattoos reported


Guy Denis McDevitt - Absconded

Tier 1 offender

Primary offense: Indecent assault on Aug. 15, 2017

Conviction: Nov. 6, 2017

Last known address: 860 N. Front St. Wormleysburg

Registration start: Nov. 7, 2017

Last updated: Dec. 22, 2017

Born: 1953

Description: White, 5 feet 11 inches tall, 210 pounds, blue eyes and white hair

Other: No scars or tattoos reported


Michael Best - Absconded

Tier 1 offender

Primary offense: Indecent assault, Dec. 1, 2013, on a minor

Conviction: Dec. 19, 2013

Last known address: Sunday Breakfast Rescue Mission, 302 N. 13th St., Philadelphia

Registration start: Dec. 23, 2013

Last updated: Dec. 11, 2017

Born: 1962

Description: Black, 5 feet 8 inches tall, 160 pounds, brown eyes and black hair

Other: Tattoo upper right arm (green heart with word "Mom" in the middle


Joshua Emanuel Morciglio - Absconded

Tier 1 offender

Primary offense: Corruption of minors on July 15, 2014

Conviction: April 14, 2017

Last known address: 61 Reily St., Harrisburg

Registration start: June 28, 2016

Last updated: Dec. 15, 2016

Born: 1992

Description: White, 6 feet 1 inch tall, 184 pounds, brown eyes and brown hair

Other: Tattoos left arm (Samantha with rosary), back (Everything is us), chest (heart "Love is loyalty, friendship, commitment, trust and honesty")


Todd Eugene Thornhill - Absconded

Tier 1

Primary offense: Indecent assault on Dec. 27, 2014

Conviction: March 3, 2016

Last known address: 8608 Westwood Road, Penn Hills

Registration start: March 7, 2016

Last updated: March 3, 2017

Born: 1980

Description: Black, 5 feet 9 inches tall, 180 pounds, brown eyes and black hair

Other: Tattoos abdomen (Dog bite with dog picture), right arm (non-specific), upper right arm (Toddja)


Harry Fox McDonald IV - Absconded

Tier 2 offender

Primary offense: Indecent assault on Feb. 6, 2013

Conviction: Nov. 4, 2013

Last known address: 3200 Henry Ave, Philadelphia

Registration start: Feb. 18, 2014

Last updated: Aug. 15, 2017

Born: 1973

Description: White, 5 feet 10 inches tall, 242 pounds, hazel eyes and brown hair

Other: Scars on right forearm, right knee, right wrist. Tattoos on left arm (Lilly and Minnie Mouse), right forearm (incomplete), left hand (H4L), left shoulder (gothic angels), right shoulder (barbwire with his initials), right shoulder (flames with initials KB)


Lloyd Henry Martin Jr. - Absconded

Tier 2 offender

Primary offense: Indecent assault on Dec. 29, 2013, on a minor

Conviction: Aug. 26, 2014

Last known address: 477 W. Fairview St., Somerset

Registration start: March 5, 2015

Last updated: Sept. 5, 2017

Born: 1981

Description: White, 6 feet tall, 180 pounds, brown eyes and brown hair

Other: Tattoos left forearm (Dezerah), upper left arm (Paige), right bicep (Logan), right forearm (Zachery), back (tribal), left calf (Alexis), left hip (dragon), left wrist (11-11-11)


Eliot Brown - Absconded

Tier 2 offender

Primary offense: Statutory sexual assault on May 4, 2014

Conviction: Oct. 30, 2014

Last known address: 4919 Hawthorne St., Philadelphia

Registration start: July 2, 2015

Last updated: Oct. 15, 2015

Born: 1992

Description: Black, 5 feet 10 inches tall, 192 pounds, brown eyes and black hair

Other: No scars or tattoos reported


Troy Adam Peiffer - Absconded

Tier 2 offender

Primary offense: Sexual abuse of children on Oct. 3, 2014, involving a minor

Conviction: April 9, 2015

Last known address: 251 Crescent St., Harrisburg

Registration start: Aug. 11, 2015

Last updated: June 12, 2017

Born: 1988

Description: White, 5 feet 11 inches tall, 170 pounds, blue eyes and brown hair

Other: Scar (under arm on chest)


Tyrei Rogers - Absconded

Tier 2 offender

Primary offense: Indecent assault on Oct. 20, 2013, on a minor

Conviction: Oct. 19, 2015

Last known address: 2622 S. Front St. Apartment 3 A, Philadelphia

Registration start: Oct. 19, 2015

Last updated: Oct. 19, 2015

Born: 1983

Description: Black, 5 feet 8 inches tall, 150 pounds, brown eyes and black hair

Other: Tattoos upper left arm (1 Life), chest (Aaliyah), chest (Joy and Pain), left forearm (Teddy Bear with D Boyz), Right forearm (Tyrei), left leg (Mom), neck (Destini)


Dino Guy Paul - Absconded

Tier 2 offender

Primary offense: Sexual abuse of children Aug. 6, 2015, involving a minor

Conviction: June 20, 2016

Last known address: Washington, Pennsylvania

Registration start: July 8, 2016

Last updated: July 8, 2016

Born: 1959

Description: White, 5 feet 7 inches tall, 156 pounds, green eyes and gray hair

Other: Scar upper back


Israel James - Absconded

Tier 2 offender

Primary offense: Indecent assault on Sept. 28, 2015, on a minor

Conviction: April 15, 2016

Last known address: 1998 Concord Road, Chester

Registration start: July 26, 2016

Last updated: Oct. 6, 2016

Born: 1984

Description: Black, 5 feet 7 inches tall, 155 pounds, brown eyes and black hair

Other: No scars or tattoos reported


Lauren Chambers - Absconded

Tier 2 offender

Primary offense: Lascivious act with a child on April 28, 2014

Conviction: Aug. 21, 2014

Last known address: 900 Blythe Ave., Drexel Hill

Registration start: Feb. 21, 2017

Last updated: June 14, 2017

Born: 1985

Description: White, 5 feet 10 inches tall, 200 pounds, green eyes and brown hair

Other: Nine three-inch scars (right forearm), Tattoos back (butterfly), left forearm (key fish), right forearm (butterfly with a rose), right forearm (loyalty)


Isidro Mosquea - Absconded

Tier 3 offender

Primary offense: Indecent assault on Jan. 25, 2015, on a minor

Conviction: June 16, 2017

Last known address: 3346 Ella St., Philadelphia

Registration start: June 16, 2017

Last updated: June 16, 2017

Born: 1975

Description: 5 feet 7 inches tall, 195 pounds, brown eyes and black hair

Other: No scars or tattoos reported


John Randall Pyatt - Absconded

Sexually violent predator

Primary offense: Indecent assault on Dec. 25, 2015, on a minor

Conviction: June 1, 2015

Last known address: 1513 Edgmont Ave., Chester

Registration start: Jan. 5, 2016

Last updated: Jan. 4, 2017

Born: 1967

Description: Black, 5 feet 9 inches tall, 160 pounds, brown eyes and bald

Other: Scars left arm, right hand, neck (one two inches long the other the size of a quarter), tattoos upper left arm (Merd) and upper right arm (dar and doc)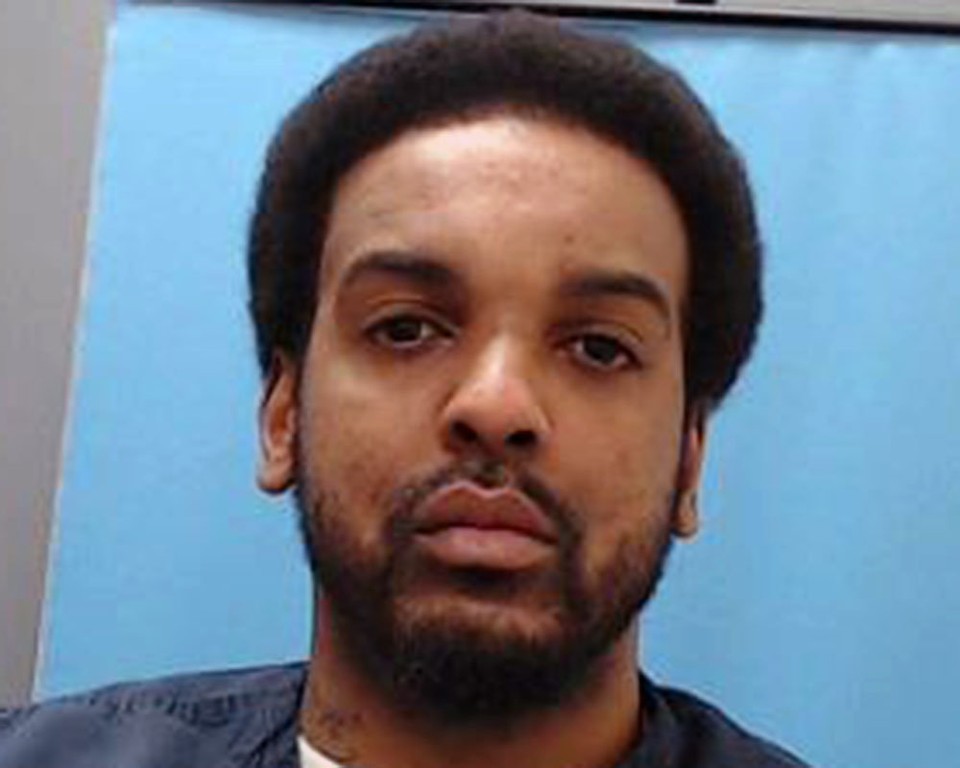 Eniel Olivieri in 2014.



The only Lehigh Valley entry

The only Lehigh Valley person on the absconded list as of May 3, 2016, was Eniel Olivieri.

He had already served jail time for masturbating in November 2012 outside an Allentown nail salon when he entered a girl's room without his pants on in July 2013, records show.

He sexually assaulted the girl and tried to remove her clothes, authorities said at the time.

The girl ran from the home, and when Olivieri caught up with her, he apologized and then fled, city police said. He was found in a city backyard and admitted molesting the child, police said.

He eventually pleaded guilty to one count of indecent assault, while other counts were withdrawn. He was sentenced to one to two years in prison, records show.

He is a Tier 1 Megan's Law offender, but is not listed as a sexually violent predator, records show.


Eniel Olivieri - Absconded

Tier 1 offender

Primary offense: Indecent assault on July 18, 2013, on a minor

Conviction: Jan. 31, 2014

Last known address: 819 Linden St., Allentown

Registration start: Aug. 7, 2014

Last updated: July 19, 2017

Born: 1981

Description: Black, 6 feet 1 inches tall, 220 pounds, brown eyes and black hair

Other: Tattoo upper right arm "Eniel" and right side of neck neck "Carmen"