Accuser Relieved That Buffalo Diocese Put Priest on Leave
By Jay Tokasz
Buffalo News
May 7, 2018

http://buffalonews.com/2018/05/07/bishop-reopens-investigation-into-1995-sex-abuse-allegation/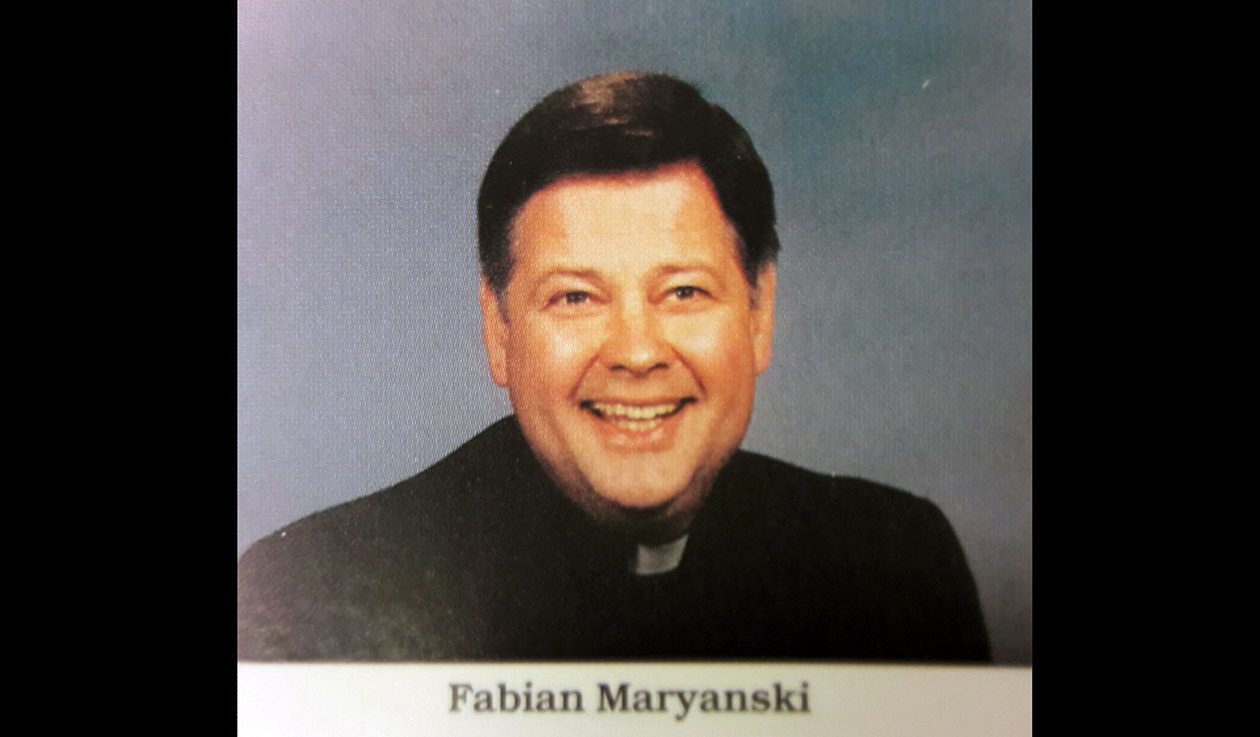 The Rev. Fabian Maryanski was accused in 1995 of having sexual contact with a girl when she was 15 or 16 years old. But the Diocese of Buffalo allowed him to serve in parishes for more than a decade after that. (Buffalo Diocese's 1995 Priests' Pictorial Directory)



A Diocese of Buffalo priest accused of having sexual contact with a teenage girl in the mid-1980s has been put on administrative leave.

Bishop Richard J. Malone will reopen an investigation into allegations that the Rev. Fabian J. Maryanski had sexual contact with a female parishioner of St. Patrick Church in Barker starting when the girl was 15.

"This has been one of the most horrific things I and my family has ever had to endure, second only to the abuse itself, and we have hope that speaking out will bring healing to not only us, but to every victim, the Diocese of Buffalo and especially to the entire Church," said Stephanie McIntyre, the woman who accused Maryanski. "It's 25 years too late. I wonder how many girls were preyed upon during that time period."

The diocese was made aware of the accusations in a 1995 letter from the accuser's lawyer, but it allowed Maryanski to serve in parishes for more than a decade afterward.

A diocesan spokesman confirmed that Maryanski, 77, was investigated in 1995 following an accusation of sexual abuse.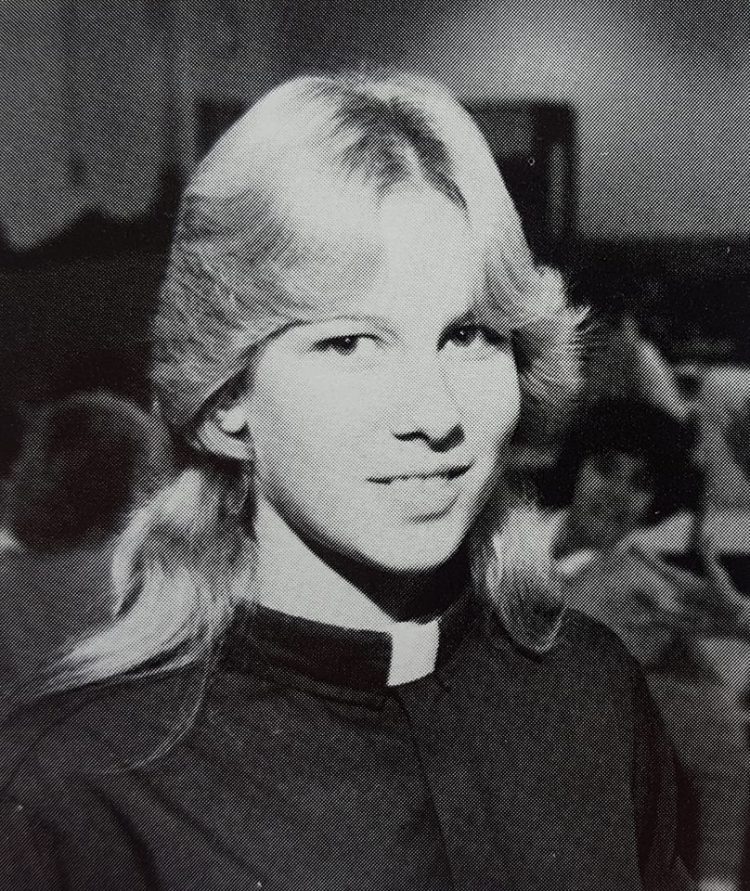 Stephanie McIntyre, wearing a clerical shirt she said the Rev. Fabian J. Maryanski gave to her as a gift when she was in high school in the mid-1980s. (Photo provided by Stephanie McIntyre)



"Since the investigation was conducted at a time before I became bishop of Buffalo, I have decided to reopen the investigation," Malone said in a statement.

Malone issued his statement after The Buffalo News published a story Sunday stating that Maryanski was assigned to work in parishes for more than a decade after he was accused of having sexual contact with a teenage girl in a church rectory.

Maryanski was not among the 42 diocesan priests identified by Malone in March as having a credible allegation of child sexual abuse lodged against them. Maryanski was not assigned to a parish for nearly five years after the 1995 complaint. But in 2000, he was appointed parochial vicar of St. Philip the Apostle in Cheektowaga and later became pastor of St. Andrew Church in Sloan until retiring in 2014.

In retirement, he continued to celebrate Masses and perform other priestly functions, primarily at Nativity of the Blessed Virgin Mary parish in Clarence.

McIntyre said she was saddened to have had to turn to a newspaper to get the priest and the diocese "to finally acknowledge my pain after all these years." She said she continues to be a practicing Catholic. She lives out of the area now and runs a Catholic store.

The News withheld McIntyre's name at her request in its initial report. She agreed to be identified after Maryanski was publicly named.

The Rev. Ronald Sajdak, pastor of Nativity, gave a video statement Sunday to parishioners saying that "We all were very stressed, shocked and saddened this morning of the news story we read in The Buffalo News. Our hearts are hurting right now. We offer prayers for the victim mentioned in the story and her family. We also offer prayers for Father Fabian and his family, the families he served at Barker, at St. Andrew's in Sloan and of course here at Nativity."

Sajdak said he had no further information to provide, other than that a recent surgery caused Maryanski to be on medical leave.

"Our parish staff will be praying and discussing together possible avenues that our church members would have in order to bring some healing to us," Sajdak said.

Advocates for clergy sex abuse victims criticized diocesan officials on Monday for continuing to cover up and conceal the extent of the abuse in the Buffalo Diocese.

Robert M. Hoatson, president of Road to Recovery, a nonprofit organization based in New Jersey that assists victims of sexual abuse and their families, described the Buffalo Diocese as "Boston West," a reference to the Archdiocese of Boston, the epicenter of what became a national scandal of bishops and other church superiors hiding abusive priests by shuffling them from parish to parish.

Hoatson called upon Malone to resign as bishop if he doesn't come forward with a full accounting of clergy sexual abuse in the Buffalo Diocese, including the release of priest personnel files.

"Like in Boston, are we going to find under the staircase in your mansion the files of priests that you're hiding from us?" said Hoatson. "The people of Buffalo deserve better. The Catholics of the Diocese of Buffalo deserve better."

Hoatson was joined at a new conference on Main Street, across the street from the Buffalo Diocese's headquarters, by victim advocates Jim Falusczak, who is a former priest of the Diocese of Erie, and Judith Burns-Quinn, coordinator of the Western New York chapter of the Survivors Network of those Abused by Priests, or SNAP.

Malone responded to Hoatson's remarks in a statement through diocesan spokesman George Richert.

"While these issues of abuse predate my arrival as bishop of Buffalo in 2012, it has become my responsibility to lead our diocese through the proper handling of abuse from the past," Malone said. "I will continue to do so now and in the future. We have made great strides in regard to protection of young people and the handling of sexual abuse cases, especially since implementing the 2002 Charter for the Protection of Children and Young People."