Erie priest charged with sexual abuse of two boys; had one boy confess abuse to him, AG says
The Morning CallMay 8, 2018
May 8, 2018

http://www.mcall.com/news/breaking/mc-nws-priest-charged-sexual-abuse-two-boys-20180508-story.html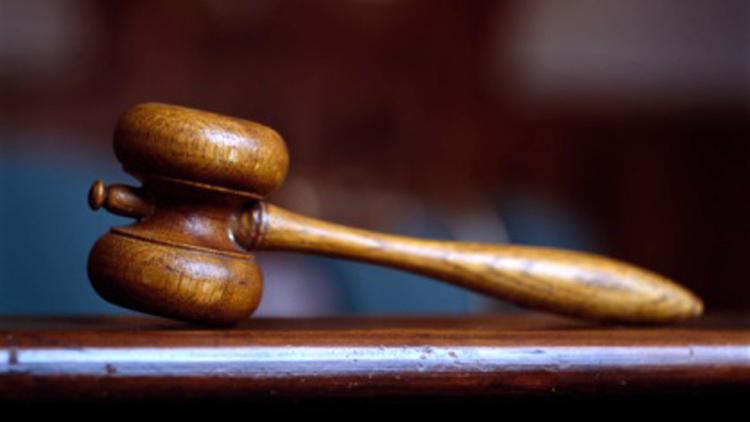 A longtime priest in Diocese of Erie is charged with sexually abusing two boys over many years.
Photo by Michael Engman
A Roman Catholic priest was arrested and charged Tuesday with sexually abusing at least two boys during his four decades in the Erie, Pennsylvania, diocese, and making one of them say confession after the alleged assaults.
State Attorney General Josh Shapiro announced the arrest of the 64-year-old Rev. David Poulson, of Oil City, as part of a statewide grand jury investigation. According to court records, Poulson is facing at least eight charges, including indecent assault and child endangerment for incidents dating to 2002.
The grand jury, impaneled in 2016, has been investigating six of the state's Catholic dioceses, including Allentown. It was scheduled to wrap up testimony at the end of April, with a report expected this month or next, according to state Rep. Mark Rozzi, D-Berks, who testified before the panel.
According to the grand jury's presentment on Poulson, which was made public Tuesday:
Poulson sexually assaulted one victim repeatedly in church rectories at St. Michael's Catholic Church in Fryburg and Saint Anthony of Padua Catholic Church in Cambridge Springs. The abuse at the rectories usually happened on Sundays — after this victim served as an altar boy at Mass.These assaults took place more than 20 times.
Poulson required this victim to make confession in church and confess to the sexual assaults — to Poulson, who served as the priest receiving the boy's confession and giving absolution.
Court records did not list an attorney for Poulson, and a phone call to a number listed for him was not answered Tuesday. Poulson was being held Tuesday on $300,000 cash bail. He faces a maximum of 64 years, if convicted, and $135,000 in fines.
Prosecutors said Poulson resigned from the diocese in February after a phone call was received a month earlier from a military chaplain in Fort Hood, Texas, saying a 23-year-old had disclosed he was abused by Poulson starting when he was 8 years old.
"This was the ultimate betrayal and manipulation by Poulson — he used the tools of the priesthood to further his abuse," Shapiro wrote in a release about the charges.
The allegations also state Poulson took that victim and another boy at separate times to a secluded hunting camp without electricity or running water, where he would watch horror movies with them on his laptop then assault them.
Prosecutors said the Erie Diocese had received complaints about what they say were Poulson's "sexual predator tendencies" as far back as 2010, but did not report him to law enforcement until the grand jury issued a subpoena in September 2016.
The diocese produced a May 24, 2010, "secret memorandum" that showed leaders had received complaints about Poulson's inappropriate contact with minors. The attorney general's office release said the memo contained an admission from Poulson that he was "aroused" by a boy and shared sexually suggestive texts with other boys.
The diocese, "did nothing to stop this abuse. They did nothing throughout those years until very recently to alert law enforcement. They did nothing to alert other parishioners, especially parishioners who had young children," Shapiro said at a news conference Tuesday.
A diocese spokeswoman said in a voicemail she was preparing a statement on Poulson's arrest.
Shapiro said the abuse and cover-up largely occurred under a previous bishop's tenure.
Last month, the diocese released a list of priests and lay people against whom it had received credible accusations over several decades. Poulson's name was on that list.
Rozzi, a Catholic who says he was molested by an Allentown Diocese priest as a boy, said victims have reached out to him because he has been working to extend the statute of limitations for abuse victims. At least 20 to 30 people from the Allentown Diocese, he said, told him they had been abused by a priest.
Spokesman Matt Kerr said the Allentown Diocese is awaiting the release of the grand jury's findings. "We were subpoenaed in September 2016 and turned over all the records we were asked for," he said.
The grand jury started investigating after a separate grand jury issued a report in March 2016 outlining decades of sexual abuse by priests that went unpunished in the Altoona-Johnstown Diocese.
Last week, Shapiro's office accepted pleas from two Franciscan friar supervisors from that diocese for covering up the sexual abuse of children at a Johnstown Catholic high school, becoming the first members of their religious order in Pennsylvania to be sentenced for protecting clergy who abused children.
Last July, Shapiro's office arrested another Catholic priest, Father John Sweeney, and charged him with sexually assaulting a 10-year-old boy in Westmoreland County. That case is pending.
Shapiro asked anyone with information about sexual abuse by any priest to contact the Office of Attorney General's Clergy Abuse Hotline at 1-888-538-8541.