In Career Defined by the Priest Abuse Scandal, Bishop Lavalley Seeks a Path Forward
By Brian Mann
North Country Public Radio
May 10, 2018

https://www.northcountrypublicradio.org/news/story/36179/20180510/in-career-defined-by-the-priest-abuse-scandal-bishop-lavalley-seeks-a-path-forward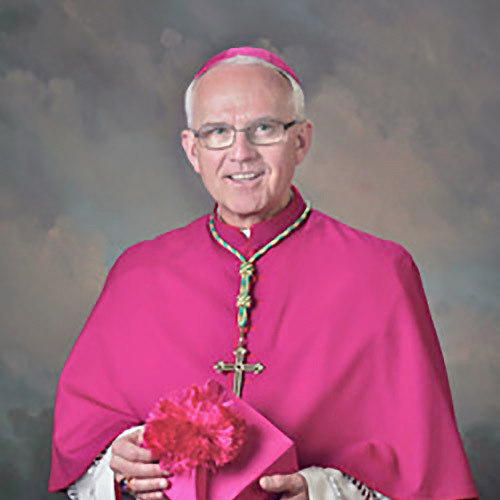 Bishop Terry LaValley says the priest abuse scandal shook his own vocation when he was a young seminarian. Now his decisions will shape the future of the Diocese of Ogdensburg, the lives of dozens of victims, and his own legacy. Photo: Diocese of Ogdensburg website



Bishop Terry LaValley grew up in the Plattsburgh area and says the priest abuse scandal has been devastating. His decisions shape the experience of dozens of victims and define his own legacy.

Yesterday we heard from Bishop Terry LaValley about his decision not release the name of dozens of former Roman Catholic priests in the North Country who faced credible allegations of sexual misconduct.

This morning, we're going to hear more from Bishop LaValley about how the Diocese of Ogdensburg is still coping with the clergy abuse scandal more than a decade after it erupted.

The Church has created a new program to compensate victims in the North Country, but Bishop LaValley is also opposing a measure that would make it easier for victims to sue in court.

A life and a vocation shaped by priests who do harm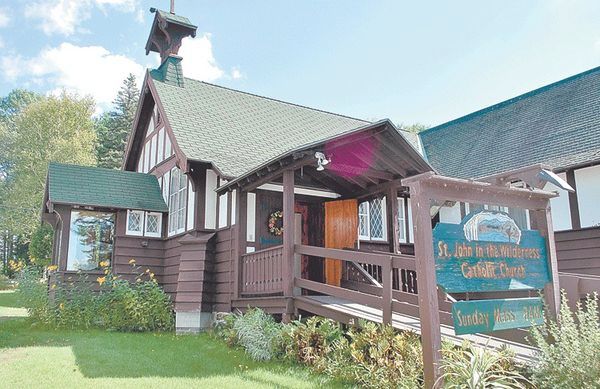 St. John in the Wilderness Catholic Church in Lake Clear and St. Paul's in Bloomingdale would cease to have Masses under a new proposal. Photo: Chris Knight, courtesy Adirondack Daily Enterprise



Bishop LaValley is a white-haired man, 63 years old. In a way, his entire career, his vocation as a man of God, has unfolded in the shadow of the clergy abuse scandal. "When this one priest had been arrested and I knew him because he was a neighboring pastor, I was in the seminary," LaValley recalled.

"I'm saying to myself, what am I getting myself involved in here? So personally it was a real struggle."

Fifteen years ago, LaValley served as chancellor of the Diocese of Ogdensburg when it became clear that this wasn't a problem with one priest and one group of victims. It was his job to review the growing list of allegations against his closest friends and colleagues.

"I remember just talking to the bishop, how devastating and naive I felt I was at the time."

In 2004, Church leaders here in the North Country stripped eight priests from the ministry and acknowledged that at least twenty clergy faced serious and credible allegations of sexual misconduct.

Bishop LaValley says one of his most wrenching experiences in the years since has been meeting with victims. "Three or four sitting right here in my office reliving the experience," he recalled. "It's always something I wonder, is it like picking at the scab bringing it up again? But by no means did I hear that from the individuals I listened to."

What this adds up to, says Bishop LaValley, is an intimate understanding for him that something devastating happened here, with dozens of victims, many of them children. The perpetrators were men who claimed the highest moral responsibility, caring and ministering to the vulnerable.

"The Church screwed up big time and people have been hurt immeasurably. How many times can I say I'm sorry for all that happened? What else can I do, I don't know."

Opposing the Child Victim's Act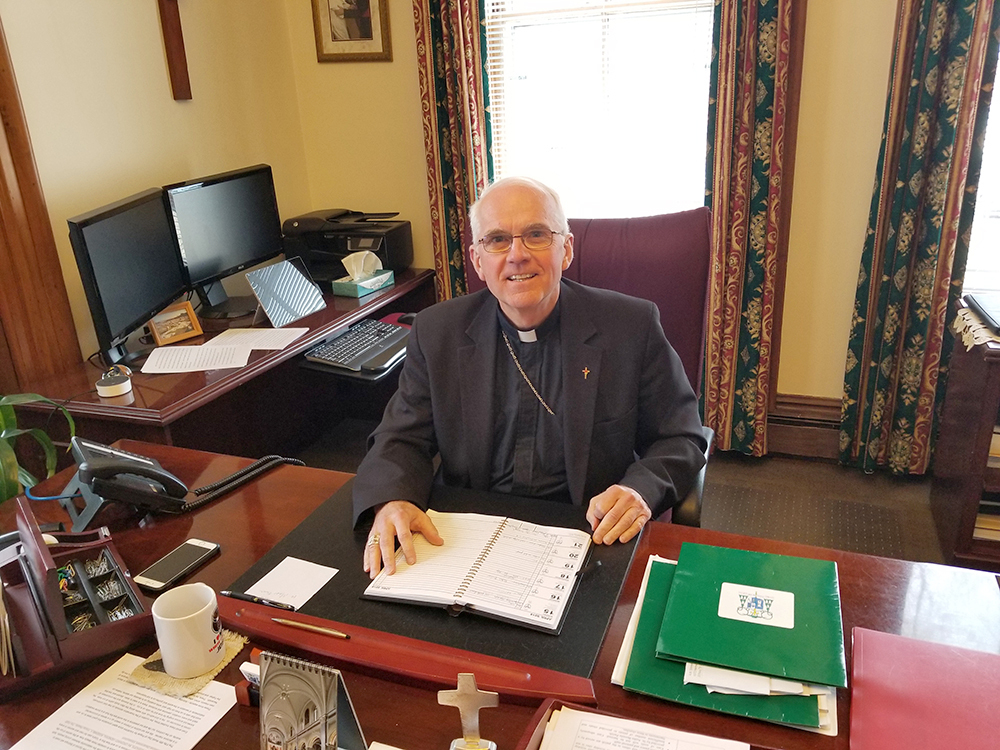 Bishop Terry LaValley is working to help and compensate victims of clergy abuse. But unlike some other Church leaders, he has declined to release names of former priests who faced serious and credible allegations. Photo: Brian Mann



This is where Bishop LaValley's personal journey and struggle intersect with policies and decisions affecting many lives.

He's made the decision not to release the names of the former priests who faced allegations. He's also decided to oppose the Child Victims Act. That measure that would extend the statute of limitations for crimes against children, while also making it easier for people to sue in court for past offenses.

Bishop LaValley says bringing those old cases back into civil court would be unfair. "Fundamentally there's a reason why there's a statute of limitations. People's memories fade. They don't remember. A person dies. Witnesses can't be located. If we're worried about justice, it's a real problem looking back especially in our case, the Church's case, where we're talking decades."

He also thinks the Child Victims Act would unfairly focus on religious institutions.

Reconciliation and compensation program

Instead, Bishop LaValley is working to compensate victims voluntarily, through a new program created by the diocese.

Those who come forward will work with a law firm the Church has hired to assess claims of abuse and mediate compensation. "Independence, that's important to me, it's not the bishop calling all the shots," LaValley said.

Bishop LaValley says he sent 38 letters to victims of priest abuse in the North Country that he knew of and also notified all the parishioners in a letter. He says more possible victims have already come forward.

"Two or three have come forward. We treat them as if it's a new case. We notify the district attorney's office. But once again, we're talking about individual [priests] who are deceased or a long time ago."

Bishop LaValley says there have been no allegations against any priests currently working in the North Country. He says proper safeguards are now in place to prevent future sexual misconduct.

The Diocese of Ogdensburg has already paid out more than $1.6 million dollars in settlements. Bishop LaValley acknowledges that this new reconciliation and compensation process could be costly. "Absolutely, but I'm doing what I believe is what we need to do at this point."

"Sometimes I get a little defensive."

This man, who was a young seminarian when the priest abuse scandal began to erupt and who has helped the Diocese of Odgensburg navigate the crisis in the decades since, says he's trying to find a way forward that is fair and contributes to real healing.

But Bishop LaValley says he's learned to accept that this devastating chapter of the Church's history is something that will continue to shape and define his career and his legacy. "I had hoped that we could sort of like lay it to rest, but that's really insensitivity on my part because there are so many victims who can't lay it to rest."

But LaValley says he feels frustration with the fact that so many people still view the Church and its efforts at healing with distrust. "That's why I guess sometimes I get a little defensive when we try to make moves that will help with the healing, our motives are questioned. You want to throw your arms up and say what do you do?"

The Child Victims Act that Bishop LaValley opposes is once again being debated by New York's legislature. It's been blocked so far by the Republican-controlled state Senate. A Siena college survey earlier this year found that 79 percent of New Yorkers think the bill should be passed and made into law.