Epa Hid Pruitt Dinner with Cardinal Accused of Sexual Abuse: Report
By John Siciliano
Washington Examiner
May 11, 2018

https://www.washingtonexaminer.com/policy/energy/epa-hid-pruitt-dinner-with-cardinal-accused-of-sexual-abuse-report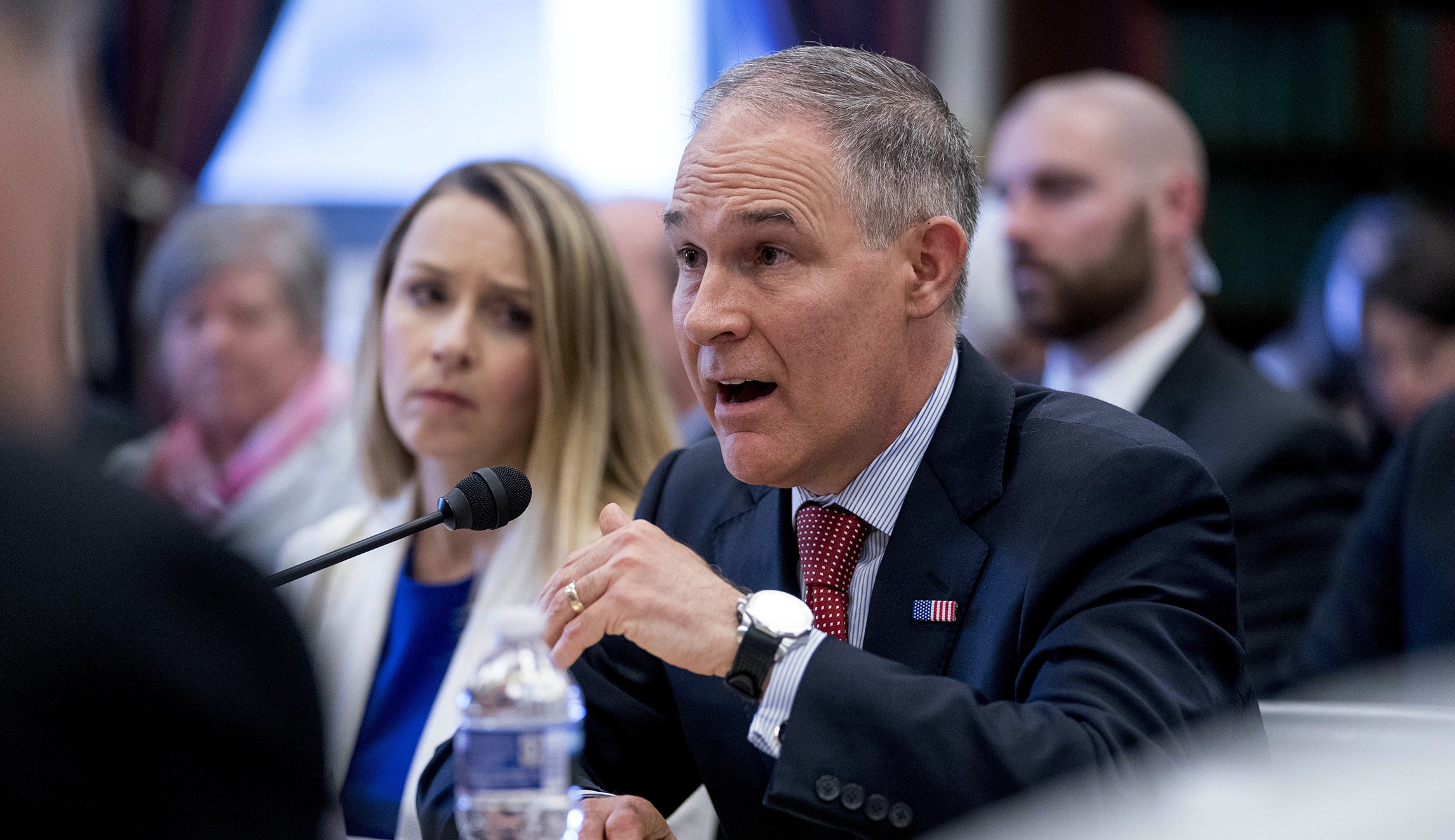 Environmental Protection Agency Administrator Scott Pruitt (center) testifies at a hearing on Capitol Hill in Washington, D.C.



The Environmental Protection Agency left out in its official dispatches that Administrator Scott Pruitt dined last year with Cardinal George Pell, a prominent climate-science denier who had been facing sexual abuse allegations, the New York Times reported Friday.

The newspaper cited three sources familiar with Pruitt's trip to the Vatican.

Kevin Chmielewski, Pruitt's former deputy chief of staff for operations, told the newspaper that top political appointees at the EPA feared meeting the cardinal would reflect poorly on Pruitt if it were made public.

About a month after the dinner in Rome, authorities in Australia charged Pell with sexual assault. He has denied all charges.

"It was a no-brainer," Chmielewski said about the decision to keep quiet about Cardinal Pell's presence. The account was confirmed by two people familiar with the trip.

EPA spokesman Jahan Wilcox confirmed the June 9 meeting on Friday, but emphasized that it "was not a private one-on-one dinner."

Wilcox said Pruitt was not aware of the allegations against Cardinal Pell, nor did the EPA have prior knowledge that the cardinal would be attending the dinner.

But the newspaper pointed out that emails it obtained through the Freedom of Information Act showed that as early as May 12, Pruitt's scheduler, Millan Hupp, was working on plans for him to meet with Cardinal Pell.

"Dinner with Cardinal Pell and others," one email read, proposing a dinner date of June 7. It also noted that the cardinal would be turning 76 soon.

The dinner was held June 9 at the restaurant La Terrazza in the five-star Hotel Eden in Rome.