Former Erie Diocese Bishop: "There Was No Such Cover-up" in Sex Abuse Case
Erie News Now
May 14, 2018

http://www.erienewsnow.com/story/38187789/former-erie-diocese-bishop-there-was-no-such-cover-up-in-sex-abuse-case

Father David Poulson, 64, of Oil City, was a priest in the Erie diocese for four decades until he left in February 2018.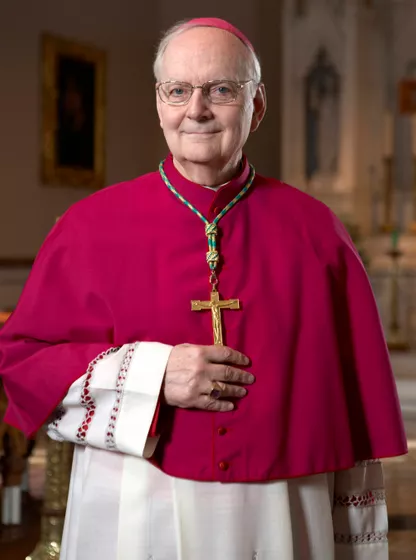 Bishop Emeritus Donald Trautman



Bishop Emeritus Donald Trautman of the Erie Diocese issued a new statement Monday regarding the charges filed against former priest David Poulson for the sexual abuse of two young boys.

It reads:

The Erie Times News stated in its May 14, 2018, edition ďthat the Diocese of Erie engaged in a cover-up of David Poulsonís behavior under the administration of Bishop Donald Trautman,Ē according to Attorney General Josh Shapiro. There was no such cover-up.

Why would I cover up Father Poulsonís behavior when I had reported to several district atttorneys the behavior of other priests? I know of no sexual abuse by Poulson during my time as Bishop of Erie. Why would I cover up Poulsonís sinful behavior when I had removed 22 priests from ministry and sought their dismissal from the clerical state?

Can a bishop be misled? Yes, I was misled, and others were as well. In early 2018, members of the clergy continuing education committee invited Poulson to give the Day of Recollection for the priests of the Erie Diocese. Needless to say, the Day of Recollection was cancelled.

Even a pope can be misled. Recall Pope Francisí apology to the bishops of Chile over the sexual abuse of minors. When Pope Francis had all the facts, he made different conclusions.

The Attorney General's Office said May 8 that the Diocese of Erie knew about Poulson's "sexual predator tendencies" since at least May 2010 but did nothing to report him to authorities until September 2016 in response to a grand jury subpoena.

The diocese produced a secret memo May 24, 2010 in which diocesan leaders confirmed complaints about Poulson's inappropriate contact with minors, Attorney General Josh Shapiro said. The memo was reportedly hidden in church archives for six years. In it, he admitted to being "aroused" by a boy and sharing sexually suggestive text with numerous other boys, according to the Attorney General's Office.