Matt Flynn Campaign Says Attacks on His Work with Archdiocese Are a "Smear Campaign"
By Jessie Opoien
Cap Times
May 14, 2018

http://host.madison.com/ct/news/local/govt-and-politics/election-matters/matt-flynn-campaign-says-attacks-on-his-work-with-archdiocese/article_df1720db-dd82-5543-a43f-6a79e18a47de.html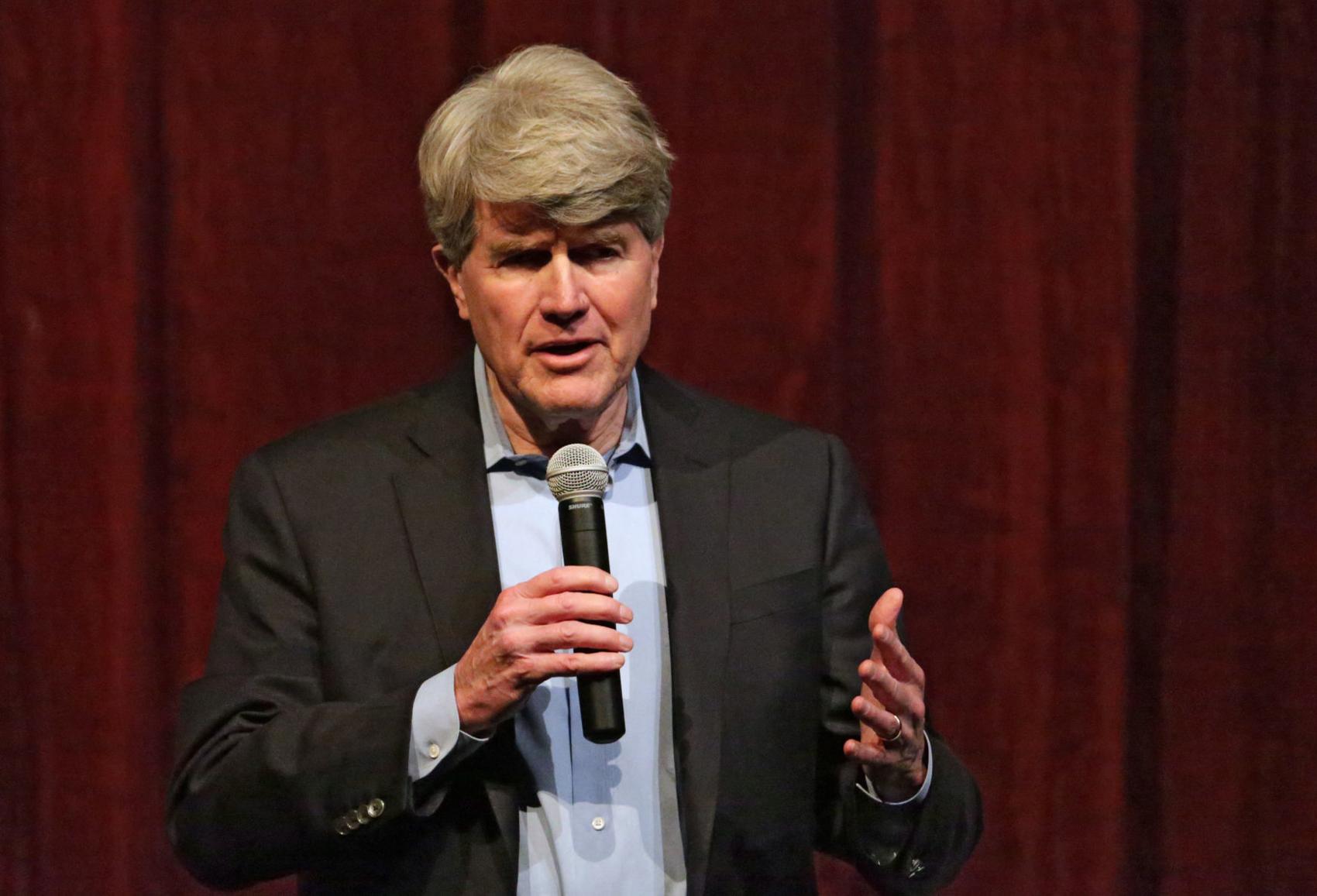 Milwaukee attorney Matt Flynn



Milwaukee attorney Matt Flynn's campaign manager said Monday the candidate is the subject of a "smear campaign" as he faces calls from Wisconsin women's groups to drop out of the Democratic gubernatorial primary.

Flynn, a former chairman of the Democratic Party of Wisconsin, represented the Archdiocese of Milwaukee against victims of sexual abuse by priests during his work with the law firm Quarles & Brady.

His campaign held a call with reporters on Monday to announce a series of videos featuring three supporters of Flynn's campaign, including Karen Gotzler, the former director of the Milwaukee LGBT Community Center. Gotzler said as a person who was raised Catholic, she is pleased Flynn worked to "rid our church of these abusers."

The call comes a week after the Wisconsin Women's March and the Madison and Wisconsin chapters of the National Organization for Women called on Flynn to end his campaign.

Wisconsin Women's March co-chair Sarah Pearson confronted Flynn at a candidate forum earlier this month, asking him about his "involvement in the cover-up and transfer of pedophile priests." Pearson presented Flynn with documents related to James Arimond, a priest who was charged and convicted of fourth-degree sexual assault in 1990. Arimond was forced to resign, but years later was able to obtain a counseling license from the state. His license was revoked in 2002 after his work and history were reported by the Milwaukee Journal Sentinel. Pearson argued that a set of documents related to Arimond's case show that Flynn knew the former priest planned to work as a counselor for children and families.

Flynn campaign manager Bryan Kennedy said the calls for Flynn to drop out appear to be an effort to target Flynn "essentially as the frontrunner." Kennedy said the allegations against Flynn are based on a few pages being cherry-picked from tens of thousands of pages of documents related to his work.

"When Matt got in the race last October, the Republicans immediately attacked him with very similar talking points," Kennedy said. "Those talking points were not true back then and theyíre not true now."

Republican Party of Wisconsin spokesman Alec Zimmerman has called Flynn a "dirty defense attorney" who "bullied victims of sexual abuse."

"Wisconsin deserves so much better than this," Pearson said in a statement. "At minimum, Wisconsinís next governor should be someone who can be trusted to protect children from abusers. Matt Flynn is not that person."

Of Arimond, Flynn told reporters last week, "we threw him out." He said he did not know what Arimond did after leaving the church, and questioned why a criminal background check had either not been conducted or did not catch Arimond's previous conviction.

"It is absolutely fair game to attack any candidate on their positions and what happened if itís based on facts, but itís not so if the facts are untrue," Flynn said Monday.

Flynn said he doesn't blame anyone who is concerned about the issue, and said his "first and foremost concern is for victims and the pain and the sorrow that this has caused them." Responding to claims that he was insensitive and overly aggressive in his interactions with victims, Flynn said he understands that in many sensitive cases, any deposition may be perceived by a victim as intrusive ó however, he said, depositions were necessary in order to "validate the claim and throw the priest out of the priesthood."

He said he has no regrets about his work on the cases, and said he did all he could to ensure the abuse that occurred within the church could never happen again.

Flynn said he plans to introduce a set of proposals that include removing the statute of limitations for cases of sexual abuse of a child.