Chilean bishop admits 'we have made mistakes' in handling abuse cases
The Tablet
May 15, 2018

http://www.thetablet.co.uk/news/9072/chilean-bishop-admits-we-have-made-mistakes-in-handling-abuse-cases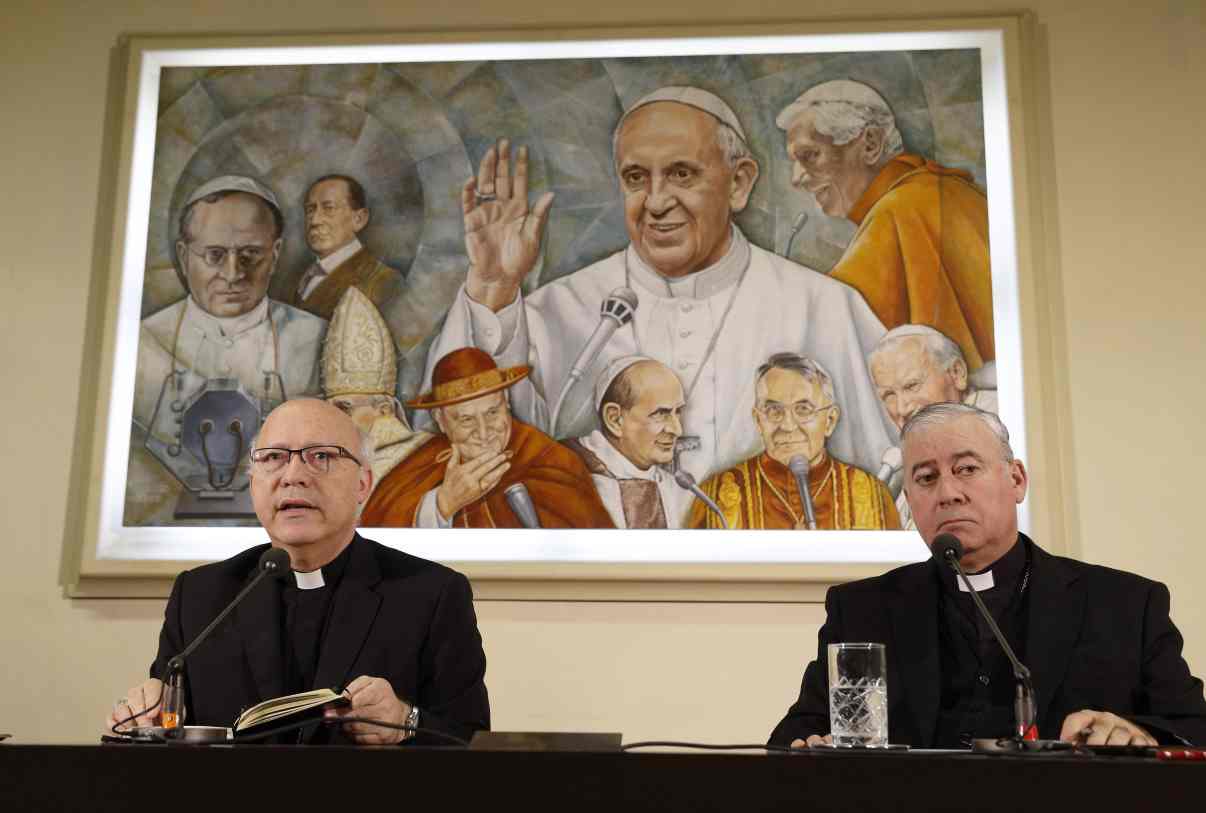 Francis ordered the bishops to Rome after receiving a 2,300-page report into the sex abuse problems written by the Archbishop of Malta
A Chilean bishop has acknowledged the damage inflicted on survivors of clerical sex abuse and the mishandling of cases by church leaders in the country.
"I am not saying that perhaps we have made mistakes. We have made mistakes," said Bishop Juan Ignacio Gonzalez Errazuriz of San Bernardo.
Bishop Gonzalez, along with Auxiliary Bishop Fernando Ramos Perez of Santiago, met with journalists on 14 May on the eve of a three-day meeting between Pope Francis and 34 Chilean bishops.
Chile's bishops are meeting with Francis this week (15 – 17 May) in an attempt to understand the causes of the clerical sexual abuse crisis in their country and the "mechanisms" that led to its cover up.
Echoing Pope Francis' 11 April letter to the Chilean bishops, Bishop Ramos told journalists that the bishops felt "pain and shame" for the abuses committed.
"Receiving information that sexual abuses occurred in our community left many people in shock, because it is something that is unacceptable, intolerable, unjustifiable from every point of view," Bishop Ramos said.
When asked whether they intend to follow the pope's lead and ask forgiveness of survivors, Bishop Ramos said attending to the wounds inflicted upon "victims is a great, moral imperative."
"As Jesus said, we must ask forgiveness seven times 70. We are completely willing to ask forgiveness, but we also hope that forgiveness (can) be restorative," he said.
The behind-closed-doors meetings in the Vatican is to involve the Pope, 31 diocesan and auxiliary bishops from Chile, two retired bishops, and Cardinal Marc Ouellet, Prefect of the Congregation for Bishops.
Francis ordered the bishops to Rome after receiving a 2,300- page report into the sex abuse problems written by the Archbishop of Malta, Charles Scicluna. He commissioned the report after his visit to Chile in January in which he defended Bishop Juan Barros of Osorno against accusations from abuse survivors.
Juan Carlos Cruz and others said that Barros witnessed his being abused by Fr Fernando Karadima in the 1980s, and did nothing about it. In January, Francis said: "The day they bring me proof against Barros, I will speak. There is not one piece of evidence against him. It is calumny." But on 11 April he admitted that he had made "grave errors" of judgement in the sex abuse scandal.
The meeting this week resembles the one called by Pope St John Paul II in 2002 to address the abuse crisis in the United States and a similar one ordered by Pope Benedict XVI eight years later for the Irish hierarchy.
However this meeting comes after Francis spent several days with abuse survivors in his Casa Santa Marta residence where he apologised to them personally and heard their suggestions for what should happen next. Many people are expecting certain bishops to step down. Cruz was one of the survivors the Pope apologised to at Casa Santa Marta.
The Vatican said in a statement that the bishops' meeting is part of a "long synodal process" to work out the "responsibility of everyone for these devastating wounds, and to study adequate and lasting changes that prevent a repeat of these reprehensible acts." It added that the Pope "deems it necessary" to uncover the causes of the problems and "the mechanisms that have led in some cases to concealment and serious omissions against the victims."
At a press conference in Rome following his meeting with Francis, Cruz said the Pope had been "misinformed" about abuse problems in Chile. Cardinal Francisco Errázuriz Ossa, former Archbishop of Santiago and a member of Francis' advisory body of cardinals, has been held responsible for this, he added.The cardinal denies the accusation and having initially said he wouldn't attend the summit with Francis was last weekend photographed on a Rome-bound aeroplane.