Beast priest who abused 12-year-old girl in Lanarkshire now living in isolated cottage after being forced to move home three times
By David Meikle
Scottish Sun
May 22, 2018

https://bit.ly/2J6c4yx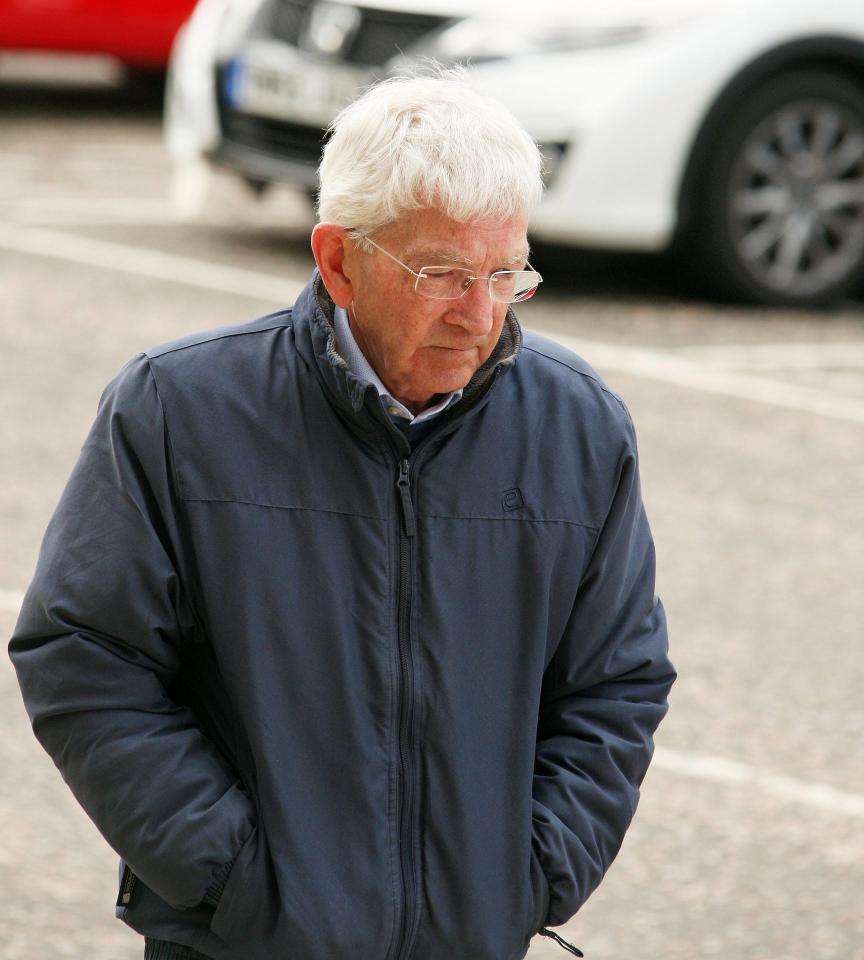 He apologised to his victim in an email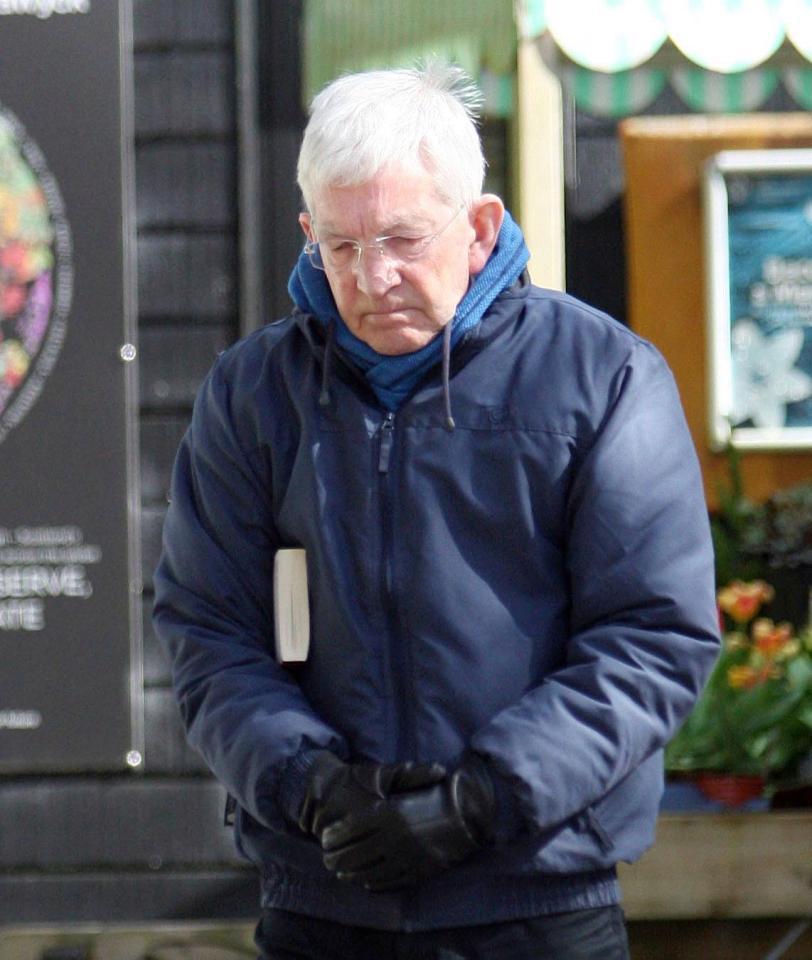 He begged for his victim's forgiveness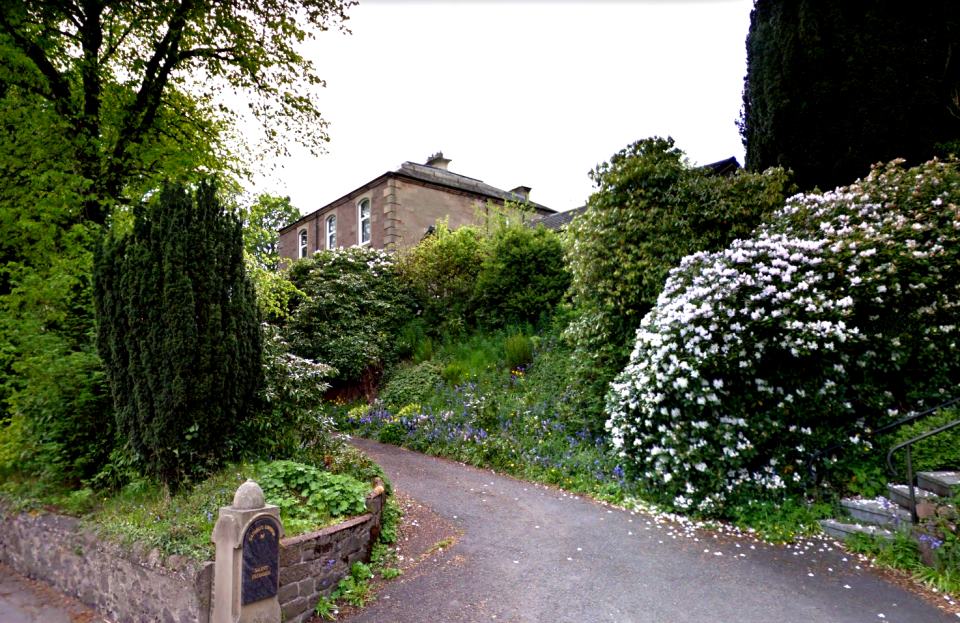 St Isidore's, Biggar
A BEAST priest who abused a 12-year-old girl in Lanarkshire while her mum was moments away is living in isolation after being forced to move three times.
Father Michael Maher, 74, resigned as parish priest at St Isidore's in Biggar after confessing his guilt over the sickening crimes.
He is now living in the cottage of an acquaintance in Stobo, Peeblesshire, after being driven away from three previous addresses.
Maher was close friends with the his victim's parents and regularly called at their Lanarkshire home.
He first abused her in 1968 in her living room while her mum was in the house and continued for four years.
The sicko stopped when the girl was 15, although she believed she was in a relationship with Maher.
She kept the ordeal secret until she told her husband after Maher conducted mass for her parent's wedding anniversary.
But she didn't contact police due to the "high regard" they had for him.
After her father died and her mother's health failed, she contacted him by email in 2016 and told him she hadn't forgotten his attacks.
He replied confessing his guilt and begging for forgiveness.
Maher appeared at Hamilton Sheriff Court and admitted lewd, indecent and libidinous behaviour against the girl between February 1968 and February 1972.
Depute fiscal Morag McClintock told the court Maher molested his victim in her parent's bedroom before lying on top of her and simulating sexual intercourse during visits to the family home.
Maher, who was ordained in 1968, also brought the girl to his parish house in Coatbridge, Lanarkshire, where he kissed her and also lay on top of her.
Ms McClintock said increased publicity over historic sexual abuse prompted the woman to contact Maher and led to his email confession.
She said: "The accused indicated he had always expected an email from the complainer and part of the email read, 'I am so sorry for the hurt and pain I caused you, and still do, and all the harm done to you and to your family and I beg your forgiveness.'"
Ms McLintock said the 62-year-old had been left damaged by her torment.
She added: "She attributed the failure of relationships and her first marriage to the abuse.
"She never got over the abuse and blamed it for ruining her childhood.
"She felt she was thrown into an adult life when she was too young and as a result did not understand the sexual and emotional feelings."
Lene Doherty, defending, insisted Maher had gone on to serve his community and could be spared jail.
She said: "He is 74 and the offending behaviour took place some years ago and he has no previous convictions and has never come to the attention of the police until this case.
"After this offending came to light, a thorough investigation was carried out and no further matters came to light.
"He stood down as parish priest after being arrested and charged, and since standing down he has had to move three times and now stays in an isolated cottage in the grounds of an estate owned by an acquaintance.
"No blame is attributed to anyone but to him himself and he is ashamed and embarrassed, and accepts full responsibility for his actions.
"Since the offending behaviour he has shown dedication to parishioners and his role within the community.
"Marking the seriousness of this could be done by a number of different ways in the community that would not mean a custodial sentence."
Sheriff Thomas Millar deferred sentence on Maher until next month for reports and placed him on the sex offenders register but warned him jail was a likely outcome.
He said: "I have looked at the section of law and legislation and it is appropriate for investigation to be carried out as to whether the maximum sentence that can be imposed here is one of three months or 12 months."
A spokesman for the Diocese of Motherwell said: "In September 2017, Police Scotland informed the diocese of an investigation into a historical allegation made against Fr Michael Maher, parish priest of St Isidore's Biggar and St Mary Magdalene's Forth.
"Fr Maher stood down from parish ministry immediately while the necessary police investigations were conducted. This has now been followed by court proceedings in which Fr Maher has pled guilty.
"The Diocese of Motherwell will extend whatever help it can to all those involved."