Ex-priest charged with sexual abuse of boy at Evanston hotel in 2001, police say
Chicago Tribune
May 22, 2018

http://www.chicagotribune.com/suburbs/ct-met-priest-sexual-assault-charge-evanston-tulsa-20180521-story.html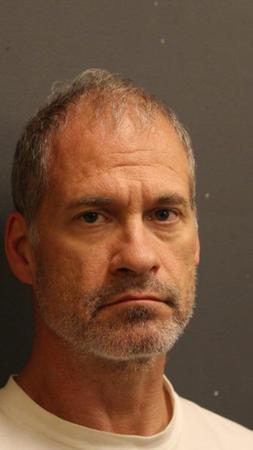 Evanston police charged former Catholic priest Kenneth Lewis with sexually assaulting a 13-year-old boy in the north suburb in 2001. He was charged May 18, 2018.
A man who was a Catholic priest at the time has been charged with sexually assaulting a 13-year-old boy at a hotel in Evanston in 2001, police announced Monday.
The former priest, Kenneth Lewis, 56, was arrested on a warrant by federal agents earlier this month when he arrived at the Atlanta airport on a flight from Ecuador, according to Evanston police. The Cook County sheriff's police fugitive unit brought Lewis back to Illinois, and he was taken into custody by Evanston police Friday, authorities said.
The alleged abuse occurred while Lewis, then a priest in Tulsa, was on a trip to the Chicago area with the family of the victim, who was also a resident of the Oklahoma city at the time, Evanston police said in a news release.
Officials said the alleged 2001 assault was reported to Tulsa police in 2004 but that Lewis "could not be charged as part of the initial investigation."
However, the case was reopened last year by the Cook County state's attorney's office and the Evanston police Juvenile Bureau, and authorities were able to secure a warrant for Lewis' arrest just after Christmas, Evanston police said. They did not elaborate how authorities were able to bring charges this time.
Though identified as a resident of Arvada, Colo., Lewis was in Ecuador when the arrest warrant was issued, several months before he was taken into custody upon his return to the U.S., police said.
Lewis is due to appear in Cook County's Skokie branch court Wednesday on a charge of predatory sexual assault of a child, police said.
Lewis left the priesthood in 2004, police said.