Sex Abuse - There Has Been a Shift in Power
By Tarnya Davis
The Herald
May 30, 2018

https://www.theherald.com.au/story/5437607/sex-abuse-there-has-been-a-shift-in-power/?cs=308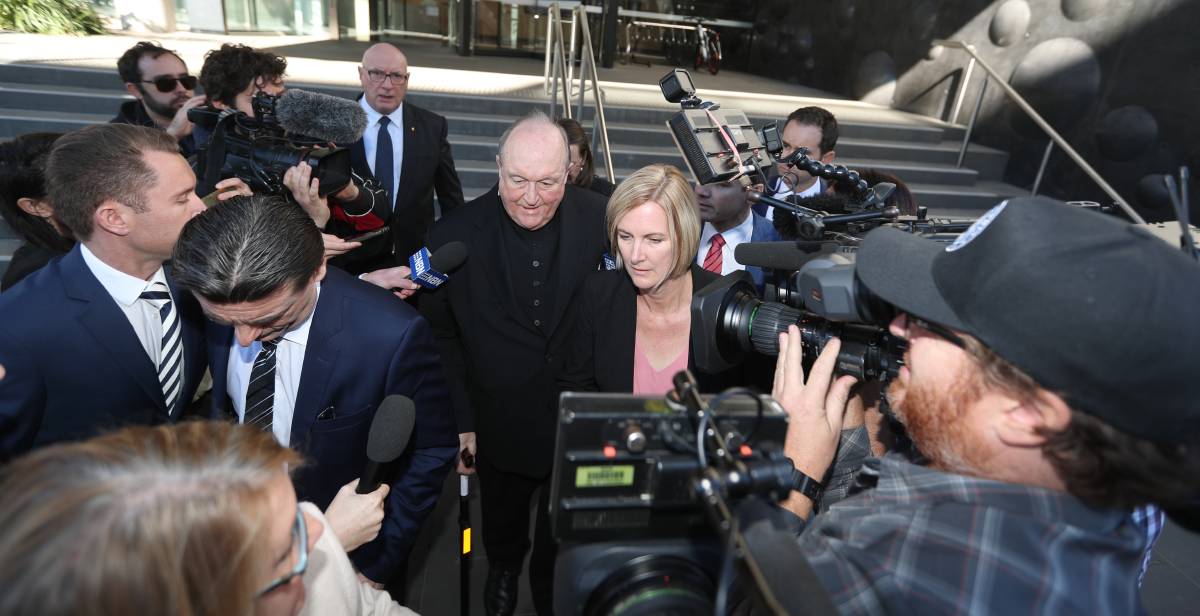 Archbishop Philip Wilson outside Newcastle Court on May 22.



My first job as a psychologist was with the Lower Hunter Sexual Assault Service. It was the 1990s and the public perception of the prevalence of sexual abuse was vastly out of step with the reality. A visiting politician asked how two sexual assault counsellors managed to keep themselves busy, while the fact was we were overwhelmed.

We carried pagers at night and weekends and too often would find ourselves at the John Hunter Hospital, supporting someone who had just been sexually assaulted. It was an exhausting but incredibly fulfilling role.

In the early 2000s many of the people I saw in my private practice were the adult survivors of childhood sexual abuse perpetrated by those from the church. I sat with brave men and women as they told their devastating stories, made statements to the police and as they waited years until they could give evidence in court. The legal process was harrowing and mostly disappointing. At that time experts estimated only one in 10 people would report abuse to the police and of those only one in 10 would progress to charges and a trial. Only a third of those would see a conviction.

I also saw the hostile reception victims received in some communities, including some from within their churches. How could they believe that the men who were God's representative committed these terrible crimes against children? Even recently, one supporter of a convicted paedophile called the victims "rotten sods".

Another 10 years on, and only because of these brave men and women – and journalists like Joanne McCarthy who were able to listen – more and more evidence was uncovered that the church had covered up abuse.

Today we have no doubt that prolific clergy abuse was prevalent in the Hunter. We also know that some of those who could have stopped offenders chose not to. These inactions exposed children to abuse over several decades.

Last week Archbishop Philip Wilson was convicted for not reporting a child's disclosure to him of his sexual abuse in the 1970s. Had he reported at this time, the perpetrator would not have had access to other boys.

We know there are a number of factors that influence the impact of child sexual abuse. Was the child protected after their disclosure? Were they believed? Did they have access to counselling? The benefits of counselling are predominately for the child to be heard, to be believed and to be sent the unambiguous message that the abuse was in no way their fault.

When Peter Creigh disclosed to a priest as a boy, was he protected, believed and given the support he needed? It is through his and other victims' courage as adults that our society has begun to change. It is through their bravery that we now acknowledge risk and ensure institutions offer greater protection for all children. Many of the adult survivors of clergy abuse tell me that they could not tell their parents of the abuse because of their parents' reverence for priests. Last week's verdict was also about developing a culture where adults no longer blindly trust in the goodness of an organisation.

Sexual abuse is about the exploitation of power – and now we have seen this power shift. I want to tell all of the victims of sexual abuse – we believe you, we support you and it was not your fault. We and the generations of children to come are deeply sorry we that didn't make institutions safe for you. We are sorry for your suffering and we are forever grateful for the changes you have led.