Ellis defence reforms: NSW to scrap legal loophole, opening up churches to being sued
By Angelique Lu And Rachael Jones
Australian Broadcasting Corporation
June 10, 2018

http://www.abc.net.au/news/2018-06-11/ellis-defence-reforms-in-nsw-child-abuse-suing-of-churches/9855264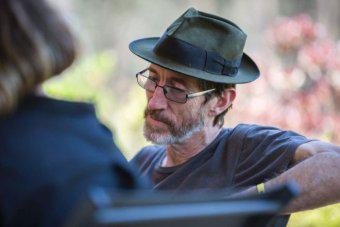 John Ellis took steps to sue the Catholic Church after a paedophile priest abused him as a young boy.
The 11-year battle to close a legal loophole in New South Wales that prevented abuse survivors from suing churches and other institutions is coming to an end.
Barriers preventing victims from seeking justice will be removed based on recommendations from the Royal Commission into Institutional Child Sex Abuse.
John Ellis, a former altar boy, had waited years before deciding to sue the Catholic Church for abuse he had suffered at the hands of a priest.
By the time he decided to take legal action in 2002, by this stage a lawyer himself, he had no-one to sue.
The priest responsible for the crimes had died, and the Archbishop of Sydney was not considered responsible for the actions of his predecessor.
Ellis defence has been a 'shackle'
In 2007, on appeal lodged by the Catholic Church, the court found the church did not legally exist because its assets were in a legally protected trust.
And, in another blow, the case established a precedent which would bare his name as the 'Ellis defence' — meaning that institutions would rely on the case to avoid liability for child sexual abuse in court.
What followed was an 11-year campaign to change laws that protected institutions like churches.
Mr Ellis said having the precedent named after him was a "shackle".
"I think it's galvanised me into action," he said.
"And with the many people who had supported the cause of survivors, both survivors and people who are not survivors but had advocated for their rights and their access to justice.
"Having a focal point, has been part of the process of getting that unjust and immoral defence taken away."
NSW will now become the second state, after Victoria, moving to abolish the Ellis defence through new reforms.
Ellis defence reforms
The abolition of the 'Ellis defence'. Courts will now have the power to appoint trustees to be sued if institutions fail to nominate one
A new duty of care on institutions. The onus of proof will now be on institutions to prove that they exercised 'reasonable care' to prevent child sexual abuse
Institutions will now be held liable for the actions of non-employees like volunteers and religious officials who used their position to abuse children. They were not covered in the past
'It's been a very long road': Ellis
"It's a great day, it really is a red letter day for myself personally," he said.
"Particularly to have the Ellis defence written out of the case books and addressed by legislation. That's something we've been hoping would happen ever since the decision of the court of appeal 11 years ago, and it's been a very long road."
It comes off the back of the recommendations of the royal commission's Redress and Civil Litigation Report.
NSW is introducing a host of reforms expected to become law by the end of the year.
NSW Attorney-General Mark Speakman said institutions in the past had been "abject failures" when it came to report child sexual abuse.
"Today these reforms will make it easier for child sexual abuse survivors and all child abuse survivors to take action against those who have failed them in the past," he said.
Mr Ellis is hoping the move will inspire other Australian states and territories to follow suit.
"All survivors of institutional abuse have ever asked for is justice, and access to justice is absolutely essential for those people, and certainly the Ellis defence has been one of the major barriers that survivors of abuse have faced," he said.
"As we confine the Ellis defence to the annals of legal history, I hope we can look forward now, in this state and throughout the country, to a society where child protection, and where the accountability of those institutions who take that sacred trust of looking after children can be given the provenance it deserves."
Victims will only be allowed to pursue a claim under the national redress scheme, or the new civil litigation laws, but not both.
The national redress scheme has a lower legal threshold, and compensation claims are maxed out at $150,000.
Church says more can be done
The Catholic Church in NSW says it will work with the Government on the reforms.
The Archbishop of Sydney, Anthony Fisher OP said the church had been helping survivors identify proper defendants and ensuring claims were met "for some time now".
"However, the NSW dioceses recognise more can be done to make access to the justice system easier," he said in a statement.
"We support having a clear entity as a proper defendant for claims."