Child sex abuse survivors to sue churches under NSW reforms
The New Daily
June 10, 2018

https://thenewdaily.com.au/news/state/nsw/2018/06/10/child-sex-abuse-survivors-sue-churches-nsw-reforms/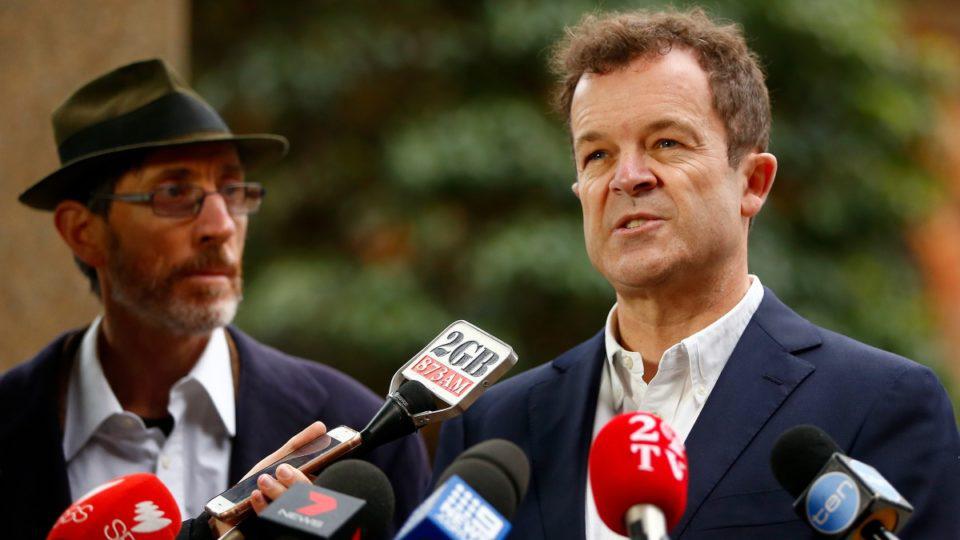 NSW Attorney General Mark Speakman (right) announced the reforms on Sunday with abuse survivor John Ellis (left).
Thousands of child sex abuse survivors will be able to sue churches and other institutions under reforms to New South Wales civil litigation laws.
The legal loophole known as the 'Ellis defence' will be closed under the reforms, Attorney General Mark Speakman announced on Sunday.
Former altar boy and abuse survivor John Ellis tried to sue the Catholic Church in 2006, but the church successfully argued it didn't legally exist as its assets were held in a trust protected from legal action.
Under the reforms, courts will have the power to appoint trustees to be sued if institutions fail to nominate an entity with assets as a proper defendant.
The overhaul follows recommendations from the Royal Commission into Institutional Responses to Child Sex Abuse.
"These reforms will provide access to new avenues to allow survivors to pursue compensation so they can focus on recovering and moving forward with their lives," Mr Speakman said.
The changes include ensuring institutions are still liable if non-employees, such as volunteers or religious officers, use their position to carry out abuse.
A new statutory duty of care means an institution will be liable for child abuse unless it can prove it took reasonable precautions to prevent it.
The government hopes to introduce the reforms before the end of 2018.
The Victorian government moved to close the 'Ellis defence' legal loophole earlier this year.
Mr Ellis told reporters in Sydney on Sunday that it was a "red letter day" for survivors.
He hopes the reforms will help give those who have kept silent the confidence to come forward to ease their pain.
"It's going to be a long process – it's not an easy thing to do," he told reporters.
Mr Speakman said the reforms would make it easier for survivors "to take action against those who have failed them in the past".
The Catholic Church in NSW said it has been helping survivors to identify proper defendants and ensuring claims are met "for some time now".
"However, the NSW dioceses recognise more can be done to make access to the justice system easier," Sydney Archbishop Anthony Fisher said in a statement.
"We support having a clear entity as a proper defendant for claims."